The minimalist idea has spread throughout the sports world like wildfire and apparently has no end in sight. Every major brand has incorporated the idea of "less is more" into their products, by offering athletes with the most lightweight gear and apparel with the thought that cutting weight will improve performance. Cycling has always been a sport that's used the minimalist approach, but adidas is taking it to the nth degree.
Introducing the adidas adiZero jersey. Weighing in at just 65g, the jersey marks a new standard in cycling apparel as it's set to be the lightest top ever to hit the market. Using lightweight mesh materials, adidas was able to create a cycling top unlike any other riders have seen to date. The jersey includes cycling greatest technologies including the lightest full cam-lock zipper from YKK, specially engineered mesh for rapid dry time, ergonomically-angled pockets for easy access while riding, stretchable materials around the shoulders and arms for a unique fit, and a windproof front panel, the adiZero jersey is truly a massive innovation for the sport.
The adidas adiZero cycling jersey will be available beginning June 1, at adidas.com for a suggested retail of $203.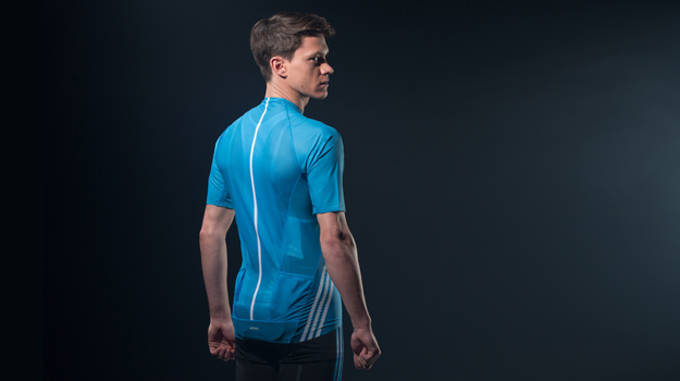 RELATED: Is the "Invisible Helmet' the Future of Urban Cycling