The Houston Rockets' backs were against the wall. Facing a possible 3-0 deficit, the Rockets were able to battle back and squeeze out a tough 121-116 road victory in overtime against the Portland Trail Blazers. Despite solid performances from stars James Harden and Dwight Howard, the game ball has to go to little known rookie Troy Daniels. The VCU product who was playing in the D-League earlier in the season got an opportunity to play after not seeing any action in both Game One and Two.
Daniels made the most of his opportunity by knocking down three three-pointers including the game-winning trey with 11 seconds left in the contest. His shot was made after a wild scramble for a loose ball and gave Houston the lead for good. Daniels wore a red and grey Nike Zoom Crusader during his big moment and you can pick up the exact model and colorway for $110. Pick it up, go to your local park, and you're sure to knock down a game-winner in your local pick-up game.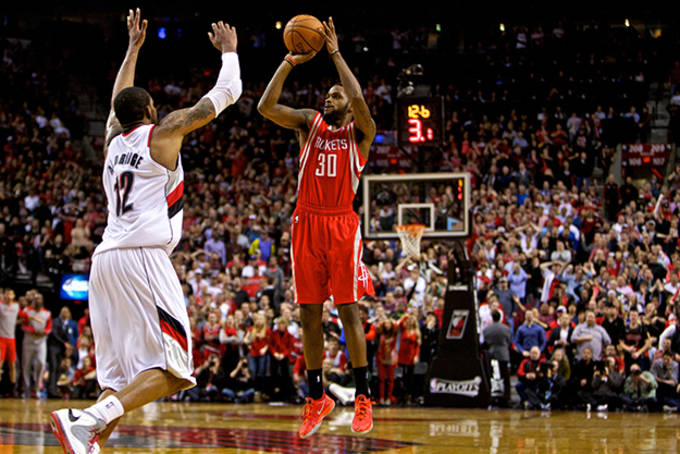 Video via CJ Zero Vids
Rafael Canton is a freelance writer from Queens, NY and contributor to Sneaker Report. Anytime there is a conversation about the NBA, music, or nutella, he can be found in the thick of the discussion. He can be found on Twitter @RafelitoC7.
RELATED: Nike Goes Lighter with the Indoor Crusader Basketball Shoe
RELATED: The Nike Zoom Crusader Gets Revamped for the Outdoors