In a heated and competitive game between Dallas and Golden State, the Warriors came out on top 122-120 in overtime. Golden State is closing in on their second consecutive playoff appearance and they owe their star Stephen Curry for some of the great performances he's had to pull his team to victory. It was no different tonight when Curry went off for 23 points including a game-winning bucket with just 00.1 seconds left in the game.
Curry was of course in a PE of the Under Armour Anatomix Spawn. Will he finally get that recognition for a signature sneaker line? He's definitely knocking on Under Armour's door with big plays like this one.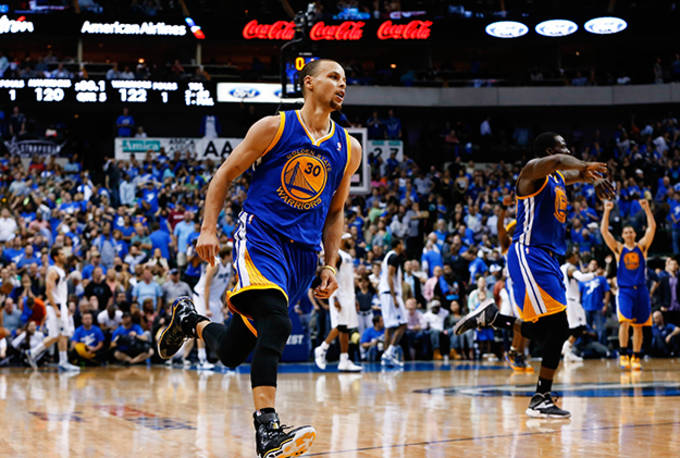 GIF via CJ Zero
Rafael Canton is a freelance writer from Queens, NY and contributor to Sneaker Report. Anytime there is a conversation about the NBA, music, or nutella, he can be found in the thick of the discussion. He can be found on Twitter @RafelitoC7.
RELATED: Under Armour Drops Special PE to Celebrate Steph Curry's Return to MSG
RELATED: Stephen Curry and Kyrie Irving Collect Triple Doubles in Friday Night Madness