Russell Westbrook is going to be Russell Westbrook and he doesn't care what you think. He makes really tough and ridiculous shots, but he also gambles wildly on defense and takes some suspect shots. Either way, he's going to give max effort regardless.
After debuting one of two Jordan XX9 models in the first two games of the First Round against Memphis, he wore the other Jordan XX9 release in the first half of Game Three. He then switched into the Jordan XX8 SE "Orange Camo" shoe that he's been wearing through the latter stages of this season. He shot 3 for 8 with 9 points and 6 rebounds in the XX9 while shooting 6 for 18 with 21 points and 7 rebounds in the second half and overtime in the XX8 SE. All in all, Westbrook finished with 30 points and 13 rebounds in the OKC loss.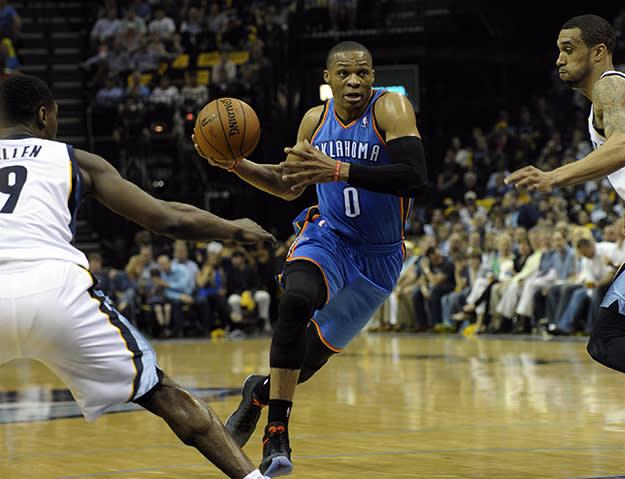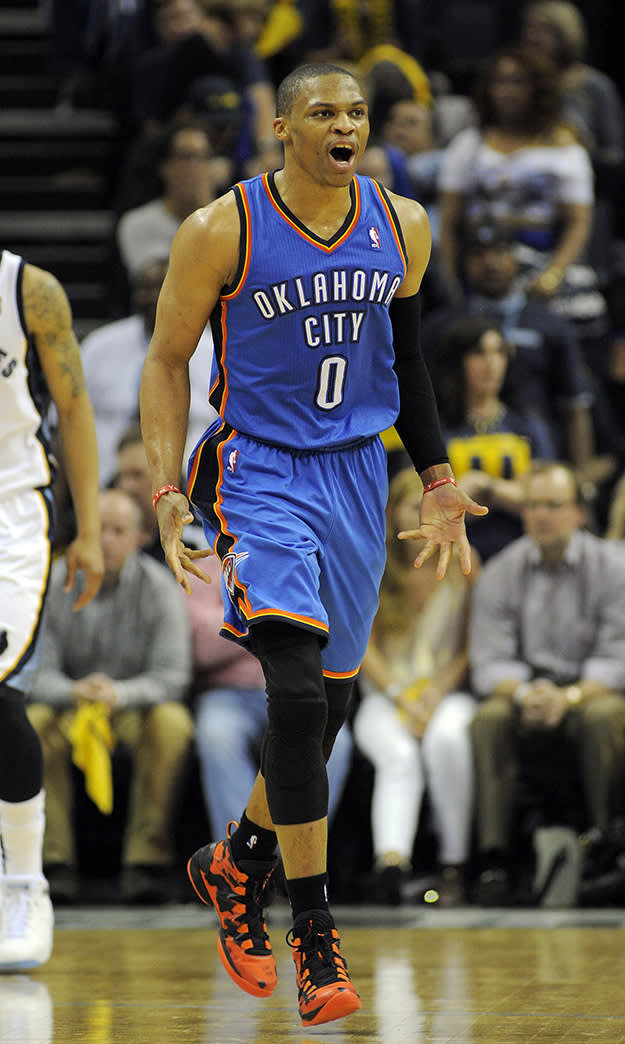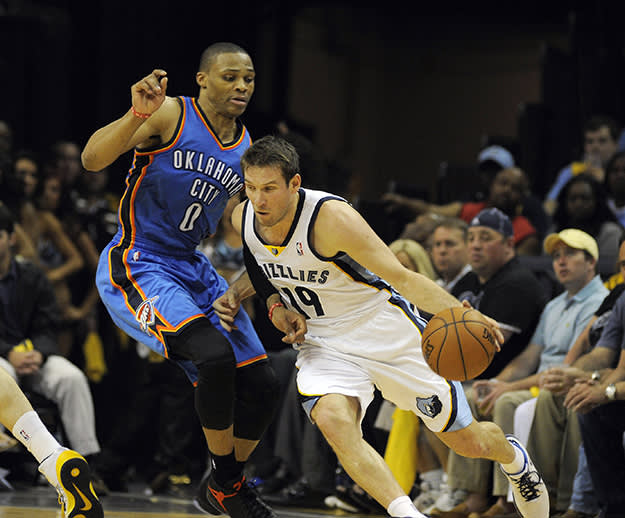 Rafael Canton is a freelance writer from Queens, NY and contributor to Sneaker Report. Anytime there is a conversation about the NBA, music, or nutella, he can be found in the thick of the discussion. He can be found on Twitter @RafelitoC7.
RELATED: The Sneakers Worn for Russell Westbrook's Defining Moments
RELATED: Russell Westbrook Debuted the Jordan XX9 Against Memphis