Nike hasn't been shy when it comes to World Cup related gear and apparel for the upcoming soccer spectacle in Brazil. The leaders of innovation have dropped a plethora of special edition cleats, kits, and clothing paying homage to the world's biggest soccer event, but today, Nike unveiled a special accessory for the nation of football and host of the upcoming tournament.
Nike unveiled the special designed player-issued Fuelband SE METALUXE "Brasil CBF" National Team Edition. Much like previous Fuelbands, the "Brasil CBF" edition features the same clean exterior ascetics, but the real standout here in the interior of the band. Nike incorporated gold METALUXE plating with the iconic CBF (Confederação Brasileira de Futebol or Brazilian Football Confederation) logo etched in.
Unfortunately, the special edition Fuelband will not be available to the public, but keep an eye out for players from the Brazilian team rocking these throughout the duration of the World Cup.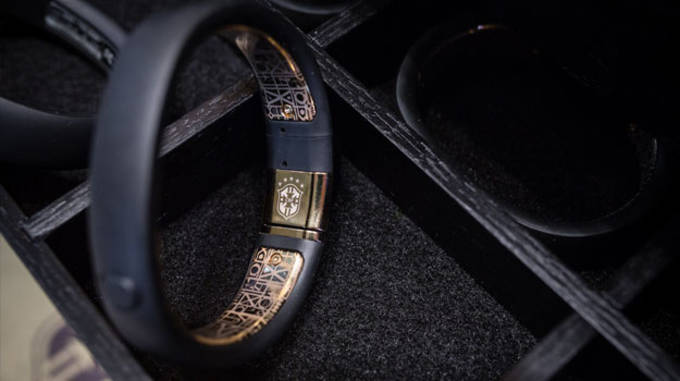 RELATED: Nike+ Unveils the Fuelband SE
RELATED: Share Photos with the Nike+ Running App Update