LeBron James was his usual dominant self on Monday night in a 109-98 win against the Charlotte Bobcats. James was able to put together a fabulous stat line of 31 points, 7 rebounds, 9 assists, and 3 steals in the final game of Miami's 4-0 sweep.
James wore the red and black Nike LeBron XI Elite PE that he's worn over the past few games in the first half of the contest. He had 11 points on 2 for 4 shooting with 6 rebounds in the shoe. After the halftime break, James switched to a red and white PE of the Nike Zoom Soldier VII. He had 18 points on 8 for 15 shooting and 3 rebounds in the second half in the Zoom Soldier VII.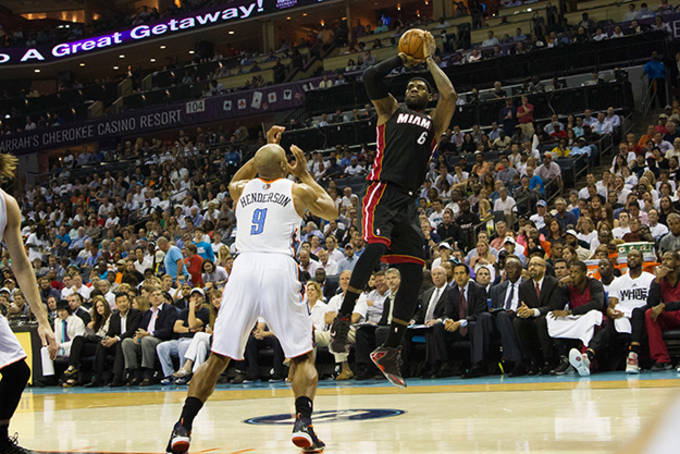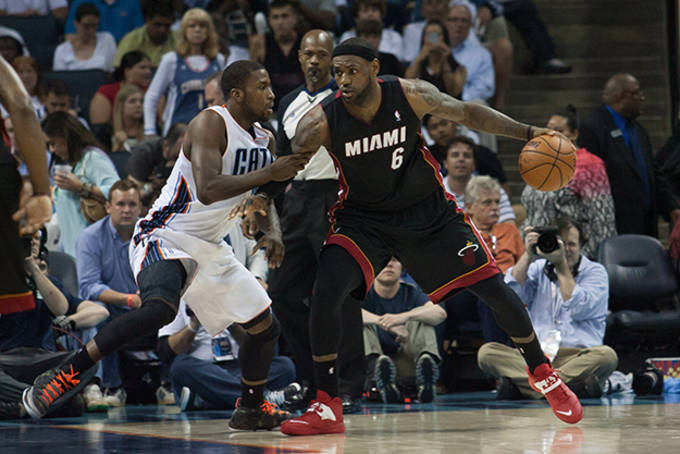 Rafael Canton is a freelance writer from Queens, NY and contributor to Sneaker Report. Anytime there is a conversation about the NBA, music, or nutella, he can be found in the thick of the discussion. He can be found on Twitter @RafelitoC7.
RELATED: LeBron James Switches from LeBron XI PE to Zoom Soldier VII PE After First Quarter
RELATED: LeBron James Debuts New PE of the Nike Zoom Soldier VII in Beasts from the East Battle