If you haven't watched the first two games of the Blazers vs. Rockets first round series, you've been missing out. Two wire to wire games that were ultimately won by the Blazers, after incredible play from their big man LaMarcus Aldridge. The near 7' foot power forward/center has gone off in the first two games dropping 46 points and 18 boards in game 1, and followed up with 43 points and 8 board in game 2.
Aldridge has been wearing Nike Hyperposites for just about two seasons now, and due to his recent breakout performances, it's possible we could be seeing them some more. Today, we get a look at some player exclusives for the Portland big man which he will lace up throughout the remaining games of the playoffs. Done in black and red Trailblazer colors, Nike added some special touches for LaMarcus including his nickname 'L-Smooth' being added on the tongue, and some special graphic print across the upper.
Just the other day we got our first look at the next edition of the Nike Hyperposite line, but if LaMarcus and the Blazers keep playing like this, it's going to be hard to make the switch.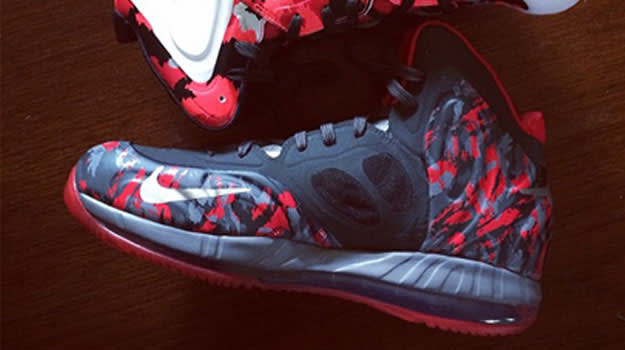 RELATED: Nike Breaks Down Hyperposite Technology in the LeBron 11
RELATED: KNOW YOUR TECH: Nike Hyperposite