It's hard out here for any defender to be able to guard Kevin Durant. The Durantula can make any shot. Despite the Oklahoma City Thunder being down 98-93 and the game seeming with 13.3 seconds left, Durant knocked down a three with a foul on Marc Gasol while falling out of bounds. He successfully converted a four-point play and put the Thunder in position to tie the game later on a Kendrick Perkins layup at the buzzer.
Even though Memphis prevailed, Durant put together a great performance. He had 36 points, 11 rebounds, and 4 assists to keep OKC in the game. He wore an orange and light blue PE of the Nike Zoom KD VI during the game.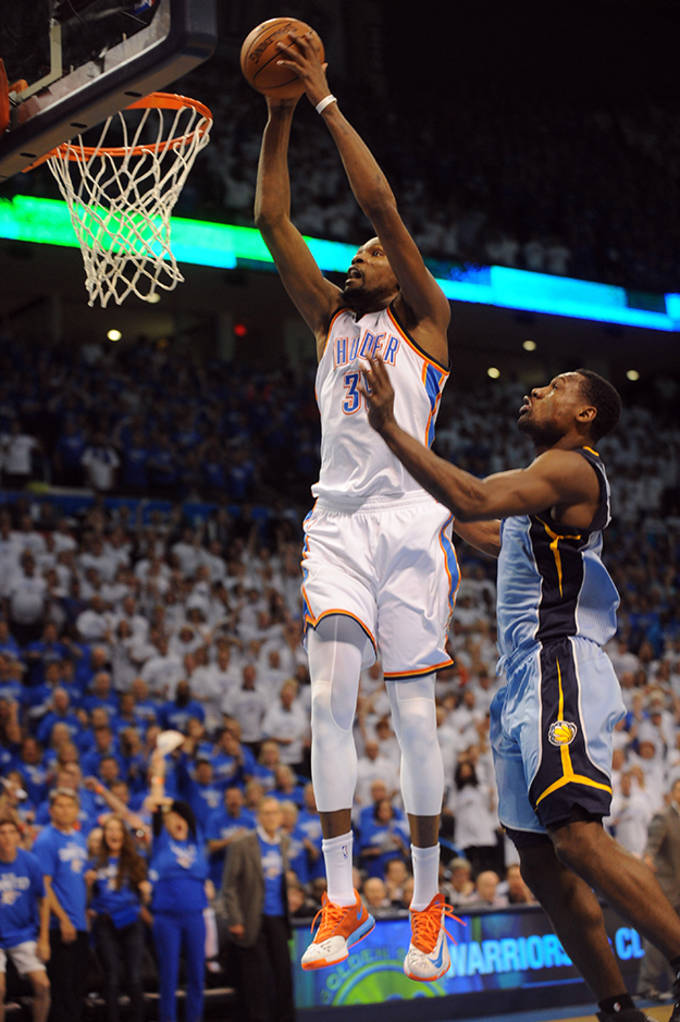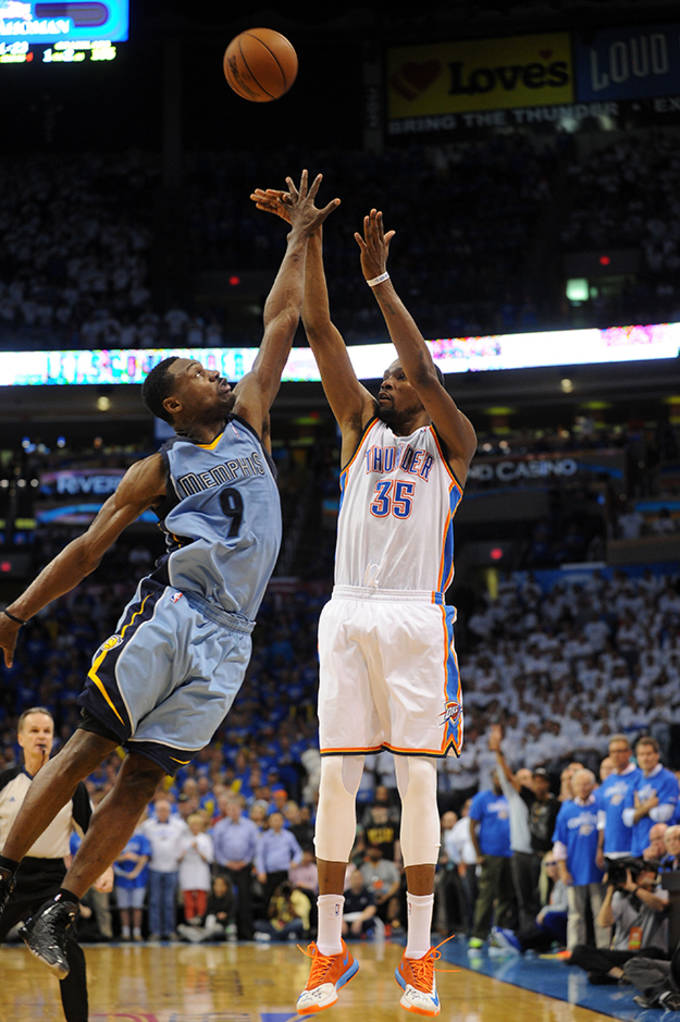 Video via NBA Highlights
Rafael Canton is a freelance writer from Queens, NY and contributor to Sneaker Report. Anytime there is a conversation about the NBA, music, or nutella, he can be found in the thick of the discussion. He can be found on Twitter @RafelitoC7.
RELATED: Breaking Down Kevin Durant's Winning Streak, in GIFS
RELATED: Nike Announces Release Date for the KD VI "Aunt Pearl"