The 2014 Masters Tournament started today, and Keegan Bradley is showing off just a bit. The Jordan Brand golfer took to Instagram last night to show off his custom Jordan cleats which he will lace up this weekend for the PGA's first major of the year.
Bradley isn't the first person to have some Jordan 11 cleats, as Yankee pitcher and fellow Jordan athlete, C.C Sabathia has been rocking them over the last few seasons. However, Bradley may be the only person, besides Jordan himself, to have a custom pair of golf spikes. Bradley has been wearing Jordan golf cleats for quite some time now, but maybe the Concord cleats will push his Airness to release some more golf cleats based off his most iconic kicks.
Let us know what you think of Bradley's custom Jordan cleats @SneakerReport, and what other classic Jordans you would like to see in cleat form.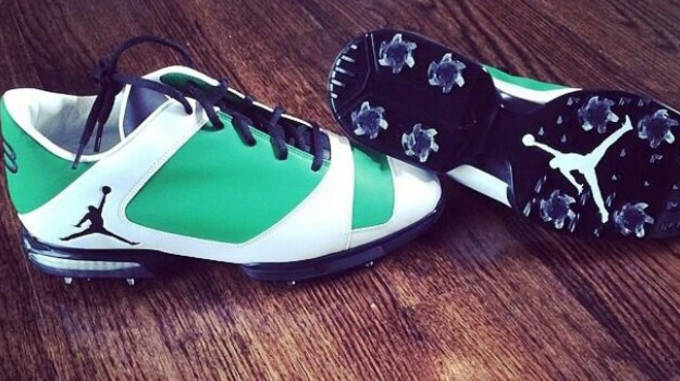 RELATED: 10 Golfers Who Shouldn't Be Allowed To Dress Themselves
RELATED: Nike Golf Spring 2014 Collection