The Indiana Pacers made one of the more interesting decisions this season to rest all of their starters at the same time during an NBA game. That allowed the Indiana bench to step up and win an important game against the lowly Milwaukee Bucks despite having only nine players available. Chris Copeland killed the Bucks softly with a game-winning runner with 1.2 seconds left in the contest to give the Pacers a 104-102 win. Copeland finished with 18 points and 4 treys made in the victory.
Copeland wore the adidas Crazy Light 3 during his big moment. You can pick up the shoe for $80.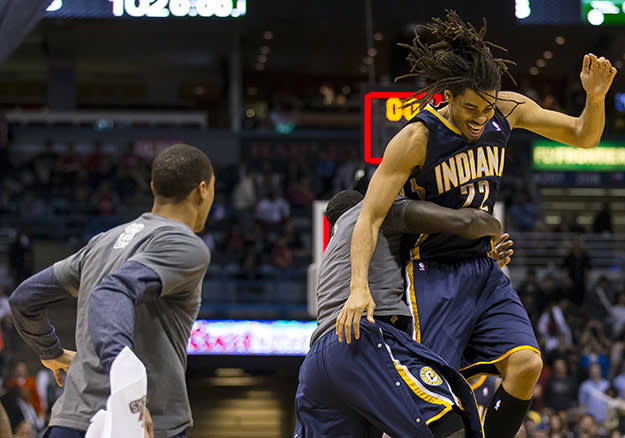 Lead Image via USA TODAY Sports & ESPN
Video via Beyond the Buzzer & GIF via HPBasketball
Rafael Canton is a freelance writer from Queens, NY and contributor to Sneaker Report. Anytime there is a conversation about the NBA, music, or nutella, he can be found in the thick of the discussion. He can be found on Twitter @RafelitoC7.
RELATED: adidas Unveils the Crazy Light 3
RELATED: KNOW YOUR TECH: adidas SprintFrame