The 2014 Masters Tournament officially started today, but another long time tradition at Augusta National is the annual Par 3 Shootout, which is held the day before. Many golfers use this as a day of fun and enjoyment, often inviting their friends, kids, and significant others to caddy and share the experience before bucking down for the heated weekend.
Yesterday, professional tennis player Caroline Wozniacki caddied for her fiancé, Rory McIlroy. Wozniacki was sporting an unusual look, the as former #1 ranked player, showed up at Augusta with a new pink hairdo, a vast change for her normal blonde. With a little help from McIlroy, Wozniacki took her cut at Augusta, and drilled a lengthy 30-foot putt. Needless to say, this is quite an accomplishment as the greens at Augusta are often revered as some of the toughest on tour.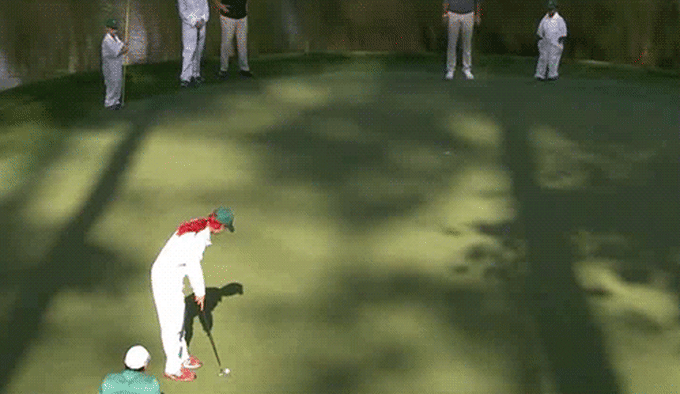 The 2014 Masters Tournament is currently underway with McIlroy as an early favorite. Maybe he could use some tips from Wozniacki to push him over the top, as Rory's best performance at Augusta was back in 2011 when he finished 15th.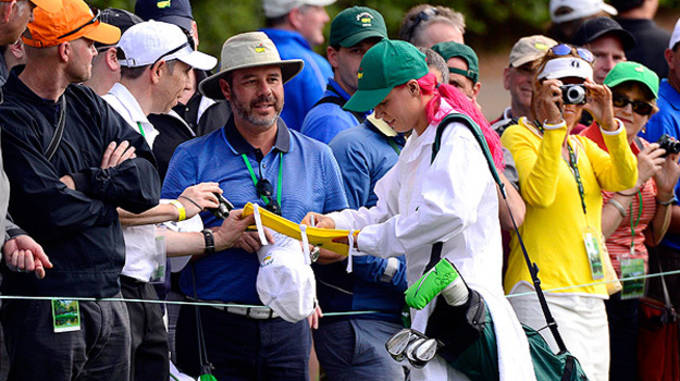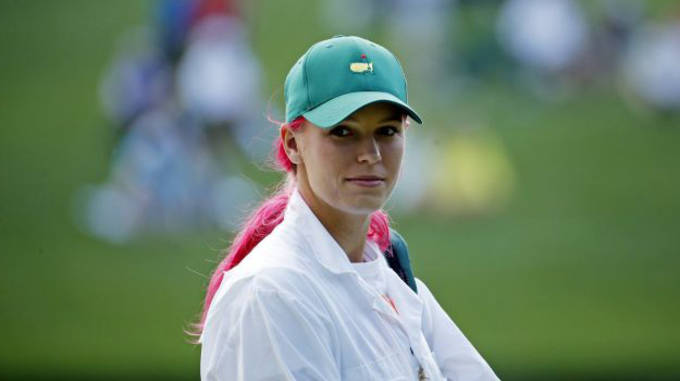 [SI]
RELATED: 10 Golfers Who Shouldn't Be Allowed To Dress Themselves
RELATED: Nike Golf Spring 2014 Collection