The 2014 NBA Draft is already being revered as one of the best draft classes in years, and nobodies even been picked yet. You've heard all hype surrounding top names including Andrew Wiggins, Julius Randle, Jabari Parker, and Joel Embid, to name a few. One player who's flown under the radar, for the most part, is Austrailian guard, Danté Exum, who some scouts say could be the best player to come out of the coveted 2014 class.
A main reason Exum has avoided the hoopla is because the 18-year-old, 6-foot-6-inch combo guard plays overseas and has yet to make his stateside debut. Someone who hasn't overlooked Exum so far, is adidas, who just signed the highly sought after prospect to be a primary endorser.
"I'm really excited to join the adidas family," said Exum. "I've had the opportunity to play in adidas Nations in the past and I've always liked their shoes and gear. I look forward to what's to come for me and adidas."
Exum is rumored to be a top 5 draft pick, and due to the overwhelming success of guards in the recent future including Steph Curry, Derrick Rose, and fellow Australian, Kyrie Irving, his stock could rise and propel him to the top of many teams draft boards.
"Danté is a gifted player," said Chris Grancio, adidas head of global basketball sports marketing. "His hard work ethic and play have made him successful at every level of competition, but what makes him special is his great attitude and unselfish team approach to the game."
Exum joins the ranks of fellow adidas athletes including Dwight Howard, Derrick Rose, John Wall, Damian Lillard, Candace Parker, and Tim Duncan. Not bad company for a 18 year old kid.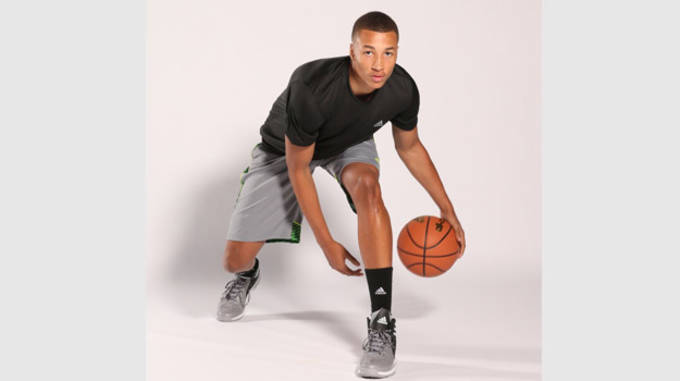 RELATED: adidas Debuts 2014 NBA On-Court Collection
RELATED: Damian Lillard Has Re-Upped His adidas Contract