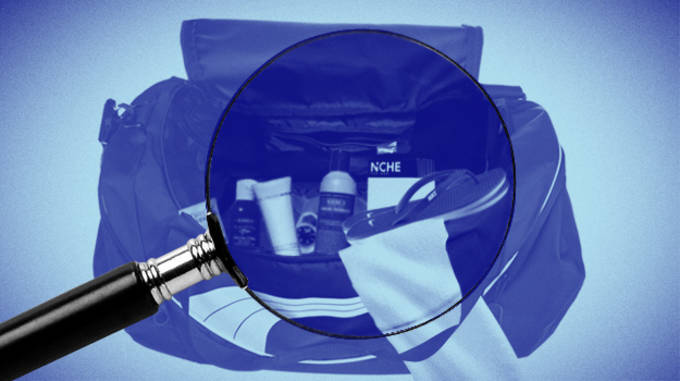 Gyms now have computerized bicep curl machines, virtual trainers and spin classes with mood lighting -- you're no longer working out with antiquated machines, so there's no excuse for your equipment being outdated, either. It's time your gym necessities include more than an old t-shirt and a bar a soap. From the lifting essentials to the newest earphones to the best ways to get clean after a workout, here are the 10 Things Every Man Needs In His Gym Bag.
Ryan Hudson is a contributing writer and avid runner who works as a social media manager in Washington, DC. If he's not tweeting, that probably means Ryan is either training for a triathlon or eating a PB&J.
RELATED: The 10 Best Fitness Struggle Videos
RELATED: The Best Celebrity Struggle Gym Faces
RELATED: Best Songs To Workout To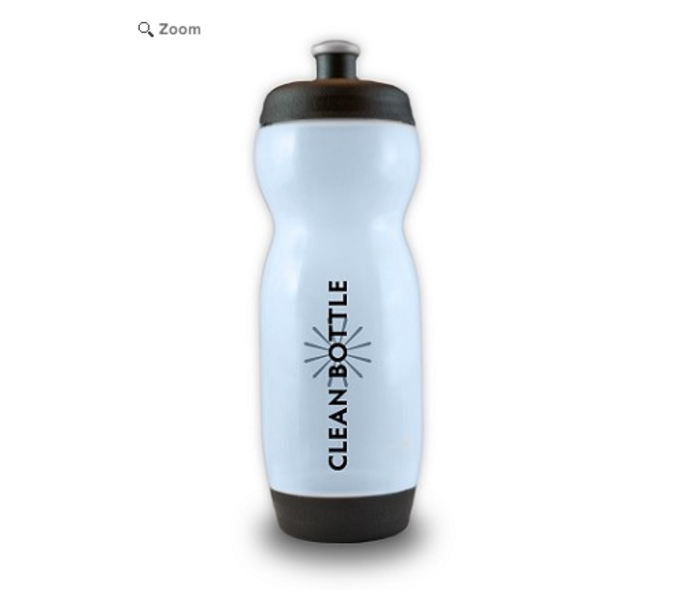 Clean Bottle
Whether you're lifting weights, on the elliptical or sweating in a spin class at your gym, you're going to need to stay hydrated. Avoid searching for a water fountain between each set by making sure a Clean Bottle is always in your bag. The 22-ounce bottle has a leak-proof seal and, maybe most importantly, a bottom that unscrews, making for easy cleaning -- no more moldy water bottle for you.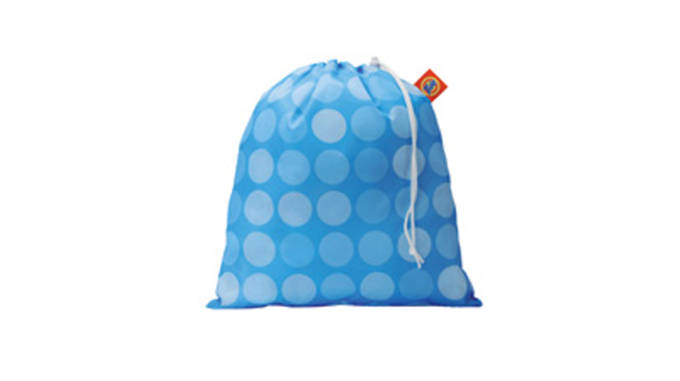 Odor Absorbing Travel Laundry Bag
The proof of your hard work is, unfortunately, not limited to a trimmer waistline and chiseled abs -- it is also evident in those clothes you now have to carry home (or worse, back to the office). Eliminate the potential stench (and spare your coworkers) with an Odor Absorbing Travel Laundry Bag from Tide. It not only helps to stop smells, but it also slows the growth of bacteria.
[Tide]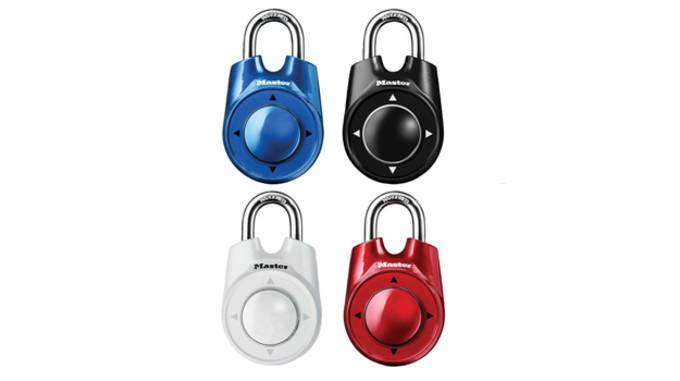 Lock
What's the point in being fully equipped for the gym if you can't secure it all? Invest in a Speed Dial lock -- a combination lock that opens on up/down/left/right movements -- and workout worry-free, without having to remember a tiny key or set of random numbers.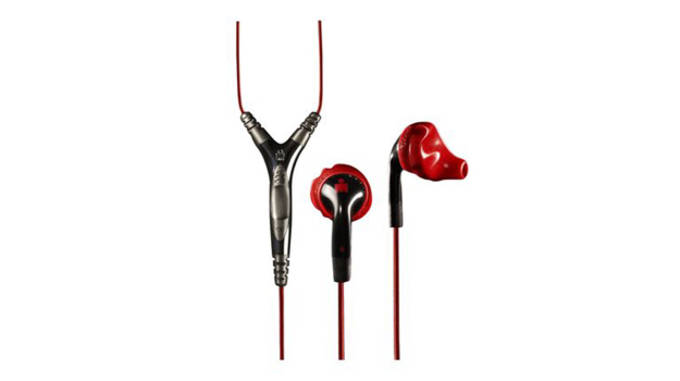 Yurbuds Inspire Pro
You probably don't want to listen to your gym's music, and you definitely don't want to talk to the guy who insists on telling you about his failed football career ("If not for my back, I tell ya …"). That's why earphones are a must, and not just any earphones, but yurbuds Inspire Pro. These ergonomically-designed, sweat-proof buds are as comfortable as they are useful, complete with a three-button mic (full track, call, and volume control). Best part -- they're guaranteed never to fall out.
[Yurbuds]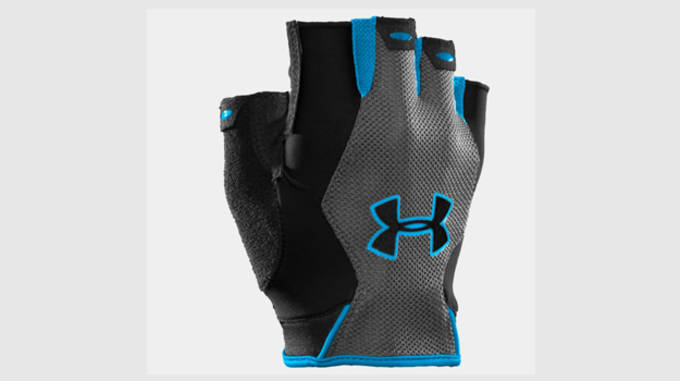 Workout Gloves 
Just because you're putting your body through a beating doesn't mean your hands have to suffer the same fate. Protect your palms and avoid calluses with Under Armour's CTR Trainer HF Gloves, the perfect combination of breathability and durability.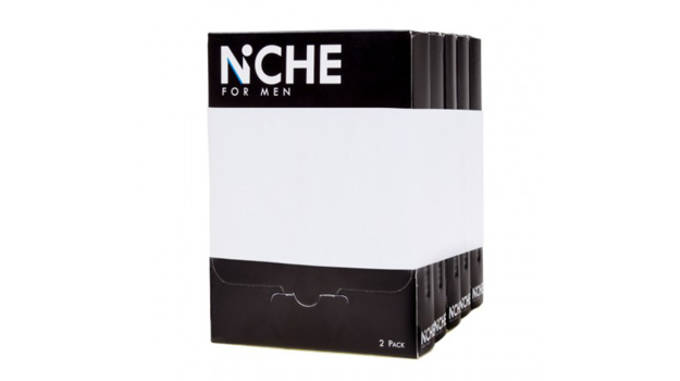 Deodorizing Wipes 
Assuming you already have deodorant in your gym bag (please tell me you already have deodorant in your gym bag), consider Niche For Men Face & Body Deodorizing Wipes your Emergency Back-Up Plan. The wipes use ginseng, aloe vera and oils to clean, moisturize and help eliminate any post-workout funk. Each wipe is the size of a hand towel, but comes individually wrapped in a packet small enough to fit in your pocket -- perfect for the man on the go, or just the guy who forgot to put deodorant in his gym bag.
[Niche]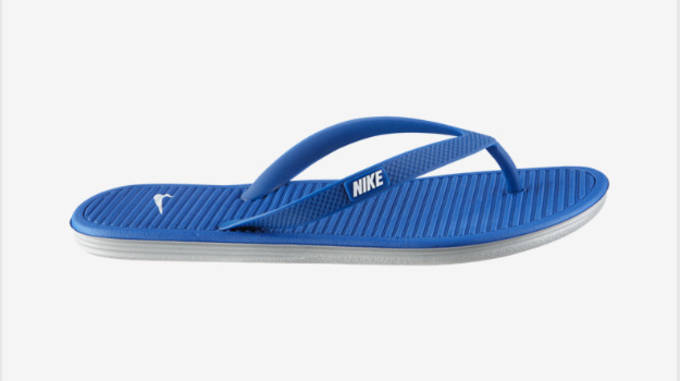 Flip-Flops
Do you go barefoot at your gym's shower? Stop that -- locker rooms and showers can be a breeding ground for germs, skin infections and athlete's foot. Get a pair of Nike Solarsoft II Men's Flip Flops for your gym bag and say goodbye to fungus, and hello to comfort.
[Nike]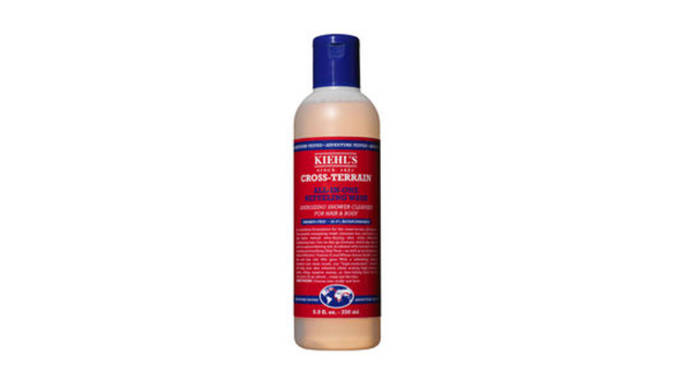 All-In-One Shower Wash
After a tough workout at the gym, you need shampoo. And maybe conditioner. And definitely soap. Or you could simplify your life -- and save precious room in your gym bag -- with a bottle of Kiehl's Cross-Terrain All-In-One Refueling Wash. Using coconut and soothing aloe vera, the wash is as refreshing as it is versatile, thoroughly cleaning your hair and body, while its combination of menthol, vitamin E and citrus oil will leave you with a head-to-toe tingling sensation and scent.
[Kiehls]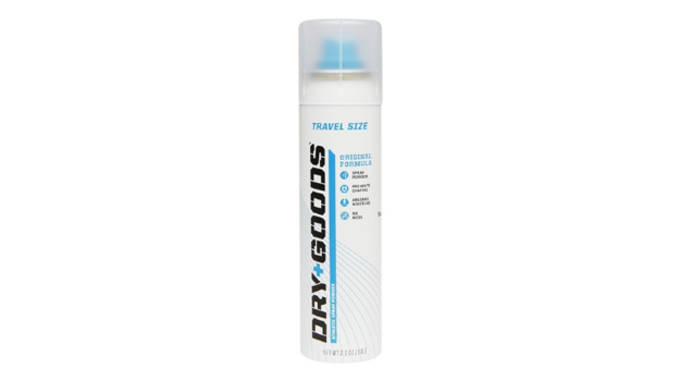 Dry Goods Spray Powder
Make messy powder on your locker room floor a thing of the past with Dry Goods Spray powder. Dry Goods takes what you need in a traditional powder -- chafing prevention and moisture absorption -- and puts it in a no-mess, point-and-shoot aerosol can that gives you the protection where you need it (i.e. not on the floor).
[DryGoods]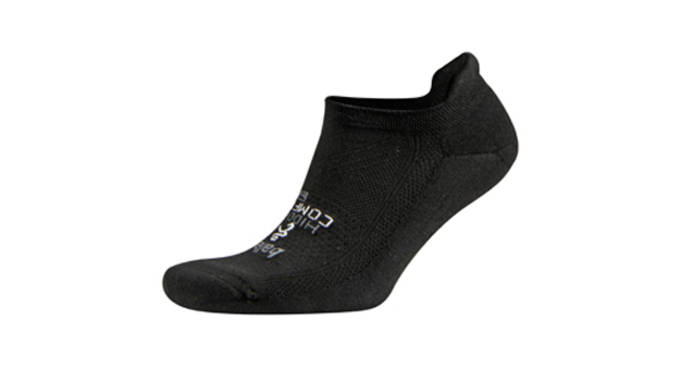 Socks
You don't want to be the guy at the gym forced to workout his Gold Toes or argyles because you forgot socks. No one wants to be that guy. Avoid that embarrassment by making sure your gym bag always has a pair from Balega -- "the most technologically advanced of any on the market" -- and quite simply, the most comfortable socks ever. The South African company has plenty of options from which to chose, but you can't go wrong with the Hidden Comfort -- your feet will thank you.
[Balega]
RELATED: The 10 Best Fitness Struggle Videos
RELATED: The Best Celebrity Struggle Gym Faces
RELATED: The Best Workout Songs of 2013