Clint Dempsey is heading into what could be the most important year of his career. At age 31, his role at this summer's World Cup in Brazil will be pivotal to the USMNT success. Before that, he has to find the lethal form that found him signing for Tottenham Hotspurs in a high profile transfer from Fulham. His transition back to MLS and the Seattle Sounders has been rocky and his performances have been below expectation. But "Deuce" has proven on many occasions that he is a big time player, ready to shine on the biggest stage.
We take a look back at Deuce's highlights and pull out the 10 Best Moments of Clint Dempsey's Career to Date.
Bryan Byrne is the founder of SoccerCleats101. Got a question about boots? Hit up Bryan on Twitter.
RELATED: The 10 Most Exciting World Cup Matchups To Watch For in 2014
RELATED: 10 Soccer Players to Watch for in 2014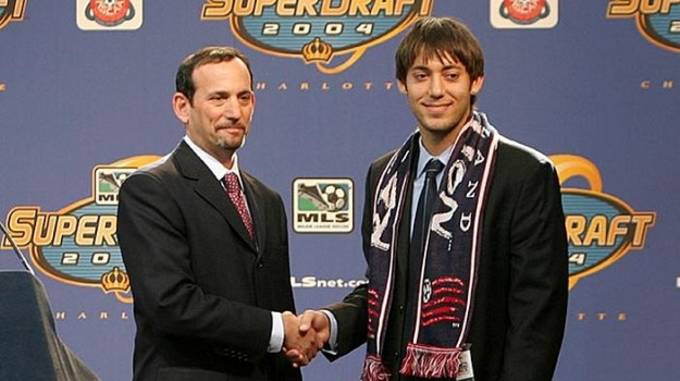 Drafted to MLS – Success at New England
For any college player, get drafted to an MLS team is a big deal. Clint played youth soccer at one of the best clubs in Texas, his home state, called the Dallas Texans. After excelling through some difficult times (like the passing of his 16-year old sister), he went on to play college soccer at Furman. And from there, he was drafted eighth overall in the 2004 MLS SuperDraft by the New England Revolution. In his rookie season, he started 23 of 24 matches scoring seven goals. In his debut season, he earned the 2004 MLS Rookie of the Year!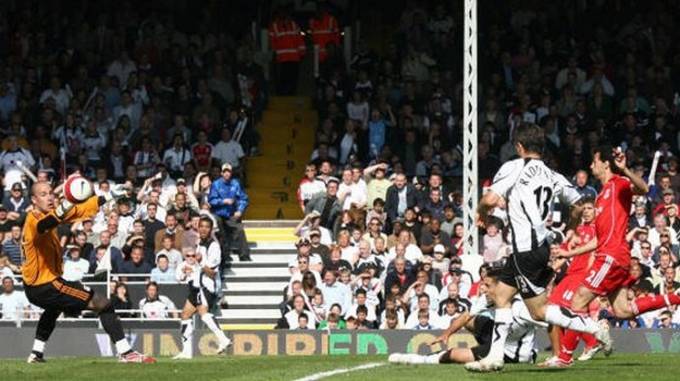 First Fulham Goal Saves the Club From Relegation
Fulham spent a then MLS record $4 million dollars for Clint's services in December 2006. It didn't take him long to settle into the English style of play and he soon cemented a starting spot with the cottegers. But it was on May 5th 2007 when he really cemented his place in Fulham folklore. He struck his first goal for the club and the only one in a 1–0 home win over Liverpool. This goal saved Fulham from relegation and effectively guaranteed their place in the top-flight for the following season!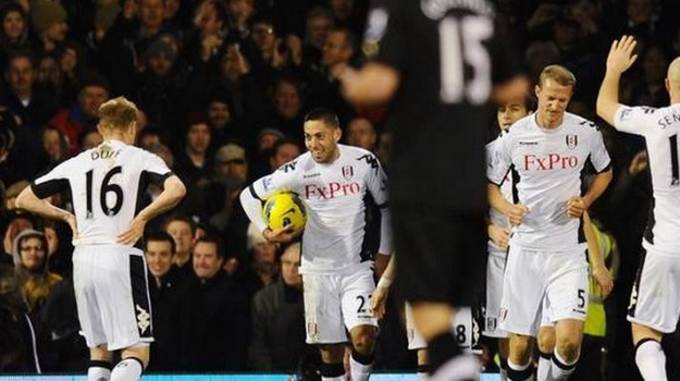 First American to score an EPL Hattrick
Two weeks after scoring his first hattrick in an FA Cup tie, Dempsey became the first American player to score an EPL hattrick in January 2012. The game was against Newcastle United and his three finishes were worthy of a match ball! The goals came in the 59th, 65th and 89th minute.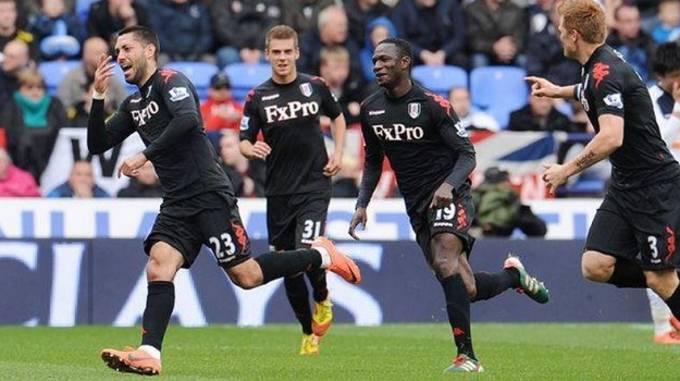 Becomes Fulham's Highest EPL Golascorer
The success Clint encountered at Fulham must be applauded and his performances at time were among the best in the EPL. By the end of the 2011/12 season he was even placed 4th in the Football Writers' Association Footballer of the Year vote. During that same season, he became Fulham's all-time leading Premier League goal scorer by netting twice in a 3–0 victory over Bolton on April 27, 2011. He has scored a total of 50 goals for the team in the Premier League, topping both Brian McBride and Steed Malbranque, who each ended their time at Craven Cottage with 32 each.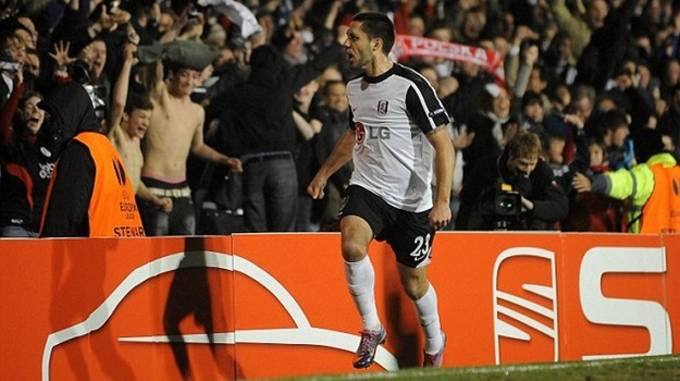 That Goal vs Juventus
On March 18 2010, Dempsey came off the bench against Juventus and scored an absolutely peach of a goal that helped secure a famous win over Italian powerhouse Juventus. It was a second-leg, last-16 tie in the Europa League and Fulham went through thanks to the 4–1 result. Clint picked the ball up at the top of the box after an extended sequence of Fulham possession; he turned and played a wonderful chip shot that sailed over the keeper into the top corner. It was a shot that no keeper would have saved in that position.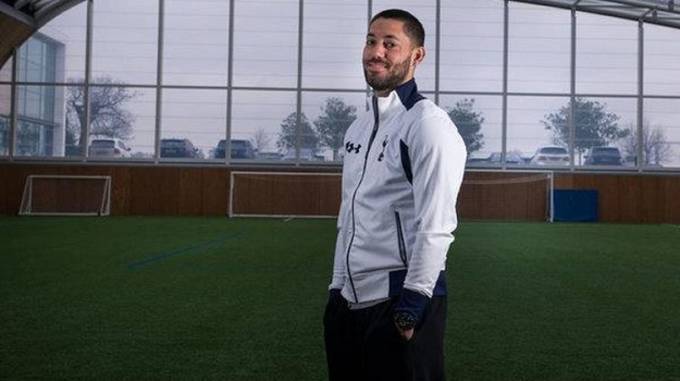 Big Money Transfer to Spurs
Having had such a successful time at Fulham, many top European clubs were looking to sign him. Liverpool was tipped as favorites for his signature before Tottenham Hotspurs made their move on August 31, 2012. Dempsey joined Tottenham Hotspur on a three-year contract for a fee believed to be in the region of £6 million, with the deal making him one of the highest salaried US soccer players of all time.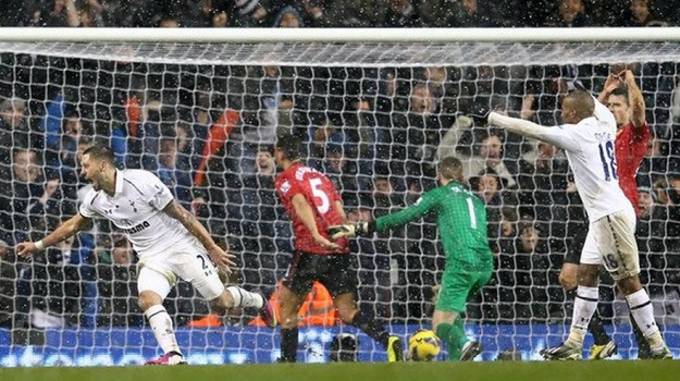 Winning Goal vs Man Utd
Even with some fine performances, Dempsey found it difficult to break into the starting line-up and ended up making his name coming off the bench. Case in point his first goal that he scored and the eventual match-winning goal for Tottenham in a 3–2 win over Manchester United in September 2012. It was the first time in 23 years that Tottenham had won at Old Trafford, giving you some understanding of how big that goal was.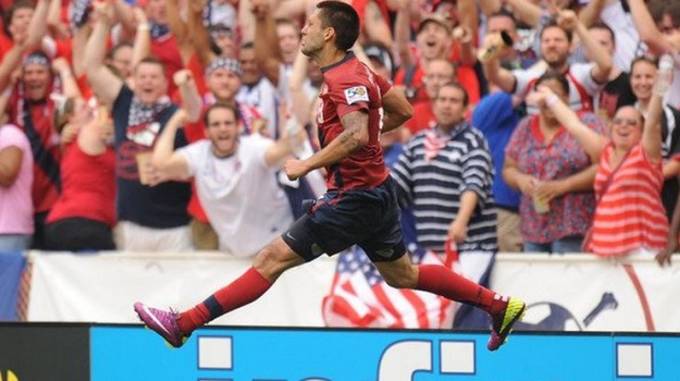 Beating Spain
When it comes to international goals, Clint has had his fair share of important ones. For example, he scored the winner against Germany in June 2013, Italy in 2012 and he has also scored in two World Cups. But his goal in the semi-final of their 2009 Confederations Cup match against Spain, was one of the most important. Dempsey scored the second goal of the game to put the US up 2–0 and send them to the finals. He was named the Man of the Match for his performance.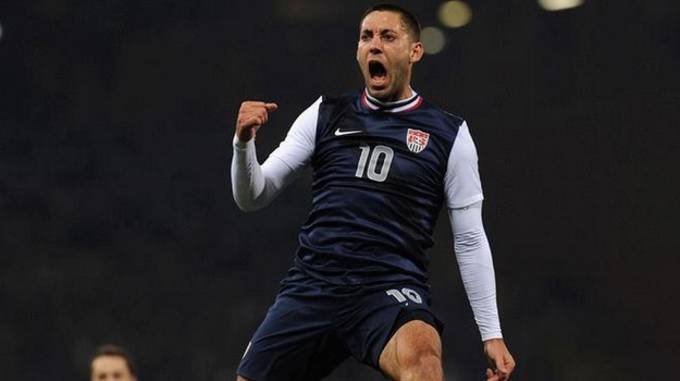 Fastest US International goal
Dempsey broke his own fastest-goal record in World Cup qualifying on September 7 2012, scoring just 39 seconds into a 2–1 win over Jamaica in Kingston. He set the previous record in the US opening 2010 World Cup qualifier, taking a chest trap and sliding a shot past the keeper only 53 seconds into a 8–0 win versus Barbados.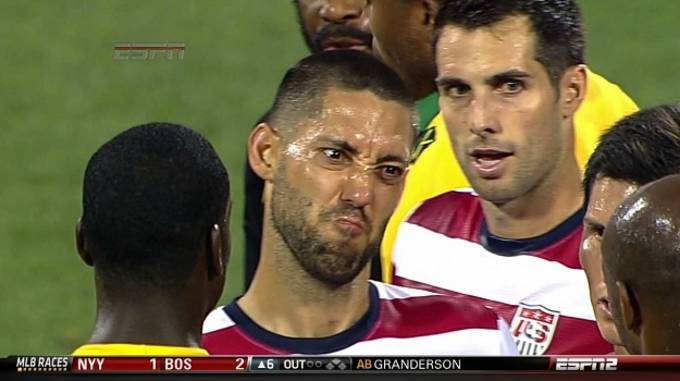 Deuce Face
Does it get any better than the Deuce Face? Shortly after the US played Jamaica in a World Cup qualifier on September 11, 2012, images of the Deuce Face went viral and eventually found its way onto t-shirts and posters! It went as far as making its way into supporters sections, where they blew up the images and had it printed on large cardboard cutouts.                The very sarcastic, scrunched face was made in response to some trash talk following a foul. In Clint's own words, he was just "clowning around" as "You can't really take yourself too seriously and in games". This is the one and probably only face that will forever live on in the folklore of US soccer history!