The Nike Mercurial Superfly II first debuted back in 2010 when superstar Cristiano Ronaldo laced them up during World Cup play in South Africa. At the time, the Mercurial Surperfly II was a modern marvel when it came to football boots by incorporating several new innovations from Nike. Flywire technology made the boot lightweight and supportive, and the addition of a carbon fiber plate enabled the boot to be 5 percent lighter then previous models. Also, the high-contrast colors were vital in the design as it enhanced visibility and players were able to recognize teammates quicker.
To commend the innovative contribution of the Mercurial Superfly II, Nike is reissuing the boot now named, the Mercurial Vapor IX Fast Forward '10. This 2014 model takes the visual elements from the Superfly II and updates them with the modern boot technologies of today. It's only right that Ronaldo will be the first to take the Mercurial Fast Forward 2010 boot into play when Real Madrid faces off against Barcelona, Sunday, March 23.
Those interested in grabbing a pair of the updated Mercurial Fast Forward 2010 boot, can do so beginning March 24 on Nike.com.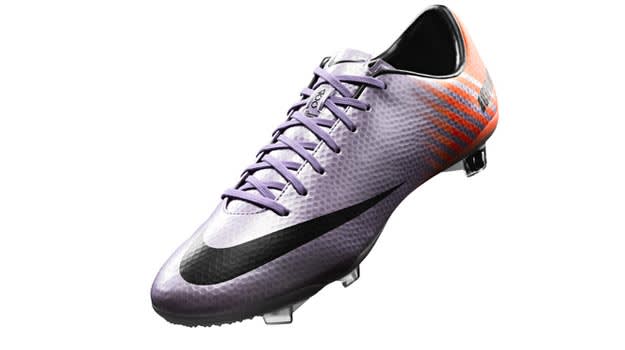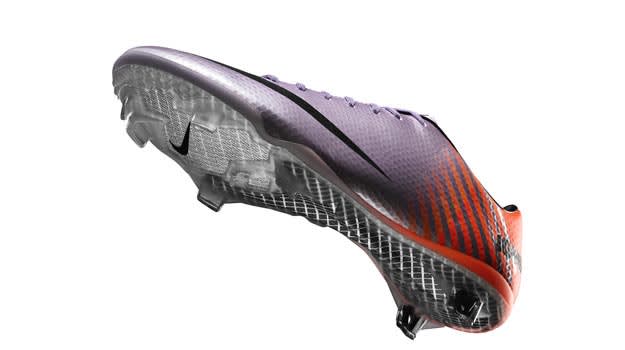 [Nike]
RELATED: How the Nike Mercurial Soccer Cleat Changed the Game
RELATED: Nike Recreates the Iconic Mercurial