The NBA schedule continued on Tuesday night with an exciting list of games. LeBron James was following up his 61-point performance with a loss against the Houston Rockets. The Pacers and Warriors also played in a playoff-atmosphere type of game that ended with a game-winner from Warriors guard Klay Thompson. There also was an exciting Western Conference showdown involving the Clippers defeating the Suns to round out the night.
On top of that, it was the first day of Mardi Gras as well as the day before Lent began. That meant that some new PEs centered around Mardi Gras and the beginning of Lent were debuted on Tuesday from Jordan, Under Armour and AND1.
Lance Stephenson of the Pacers debuted the "Sir Lance A Lent" AND1 Aqua Mid PE and Warriors guard Steph Curry debuted a "Mardi Gras" PE of the Under Armour Anatomix Spawn.
Jordan was front and center with star of the Thunder Russell Westbrook wearing a "Mardi Gras" PE of the Jordan XX8 SE. To cap off the Jordan Brand features, the Clippers had four players in "Mardi Gras" PEs. Blake Griffin had a special PE of the Jordan Super.Fly 2, while Chris Paul, Willie Green, and Reggie Bullock all wore the Jordan CP3.VII against Phoenix.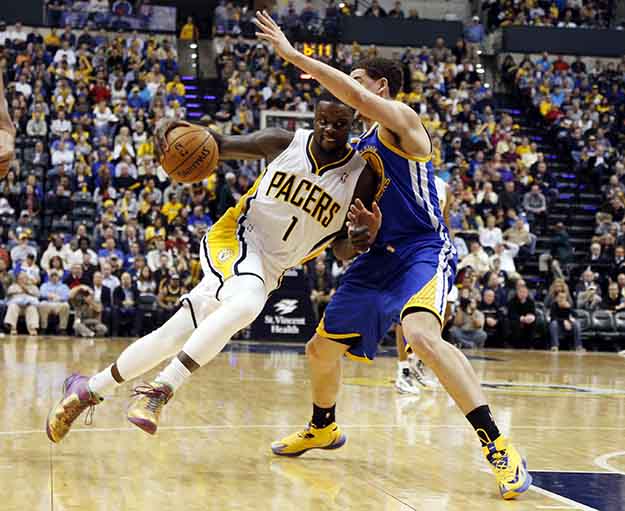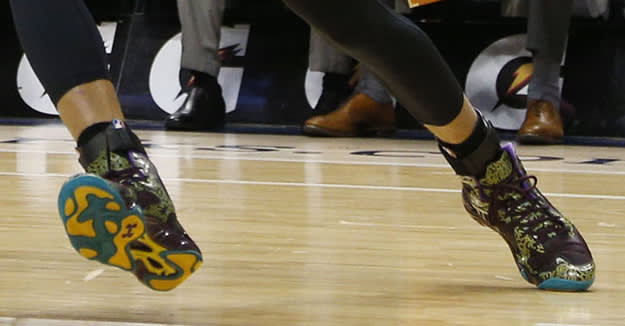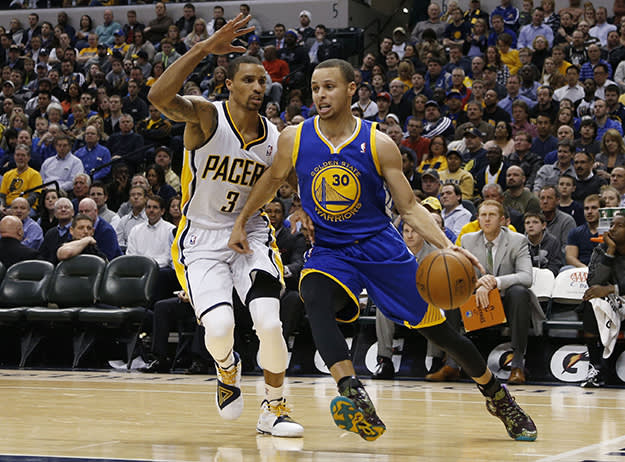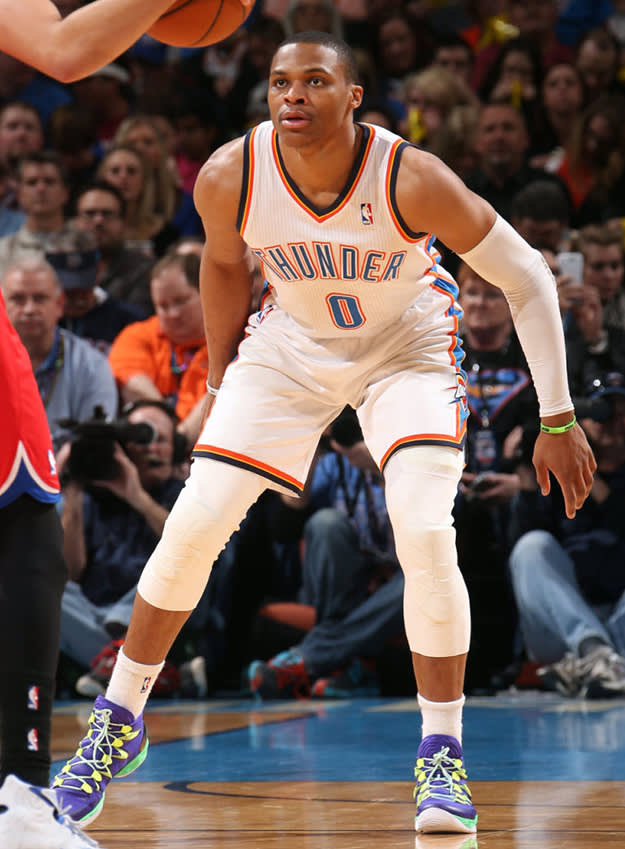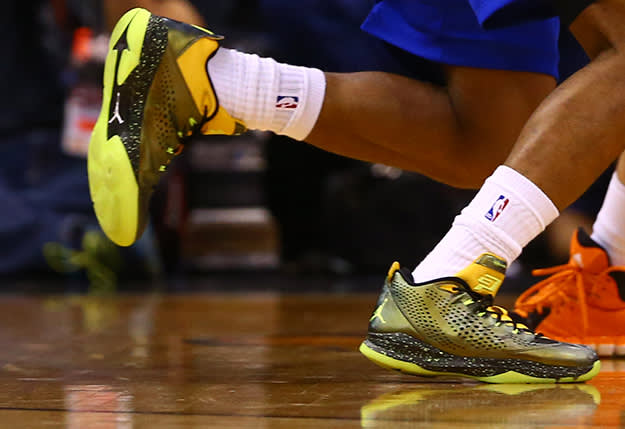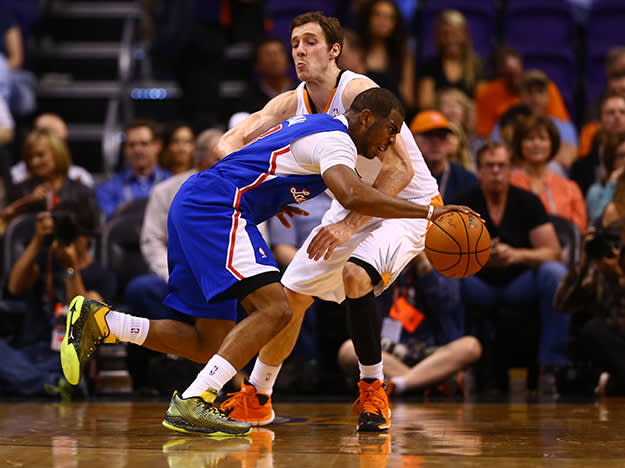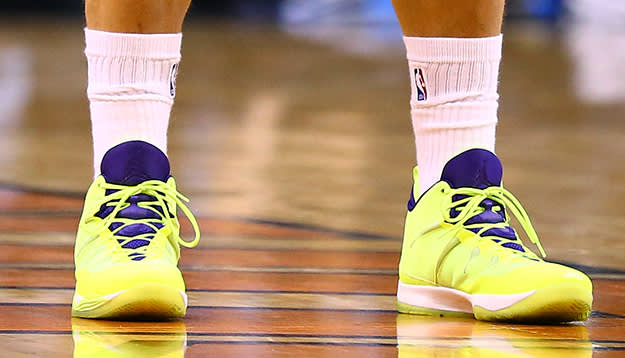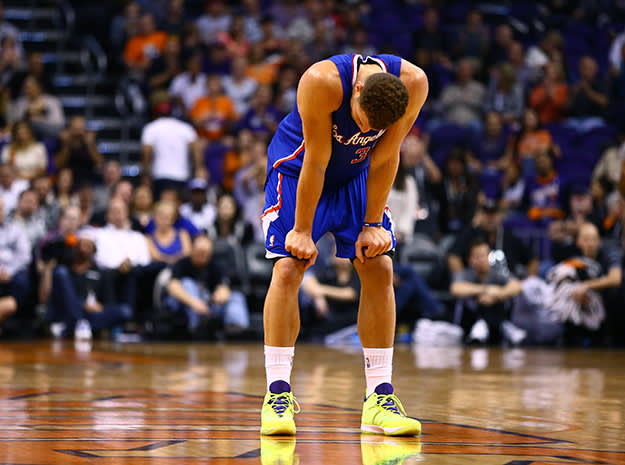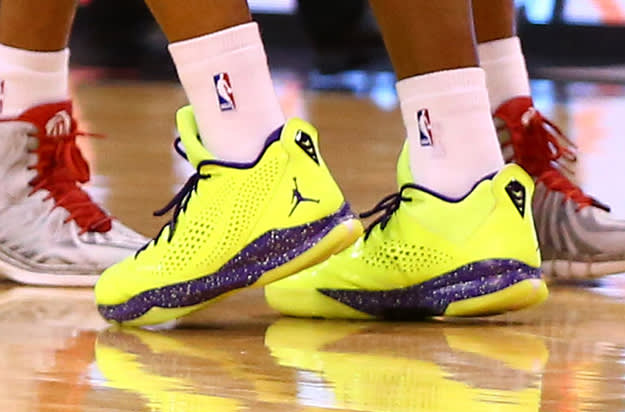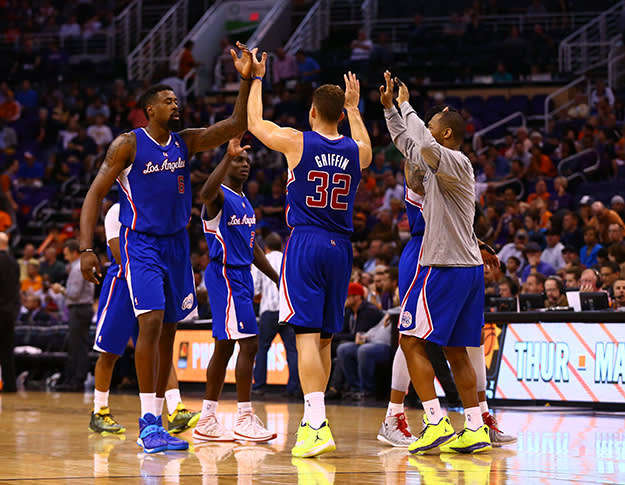 Rafael Canton is a freelance writer from Queens, NY and contributor to Sneaker Report. Anytime there is a conversation about the NBA, music, or nutella, he can be found in the thick of the discussion. He can be found on Twitter @RafelitoC7.
RELATED: New York Knicks and Los Angeles Lakers Go "All Gold Everything"
RELATED: NBA Players Show Out on Sunday in Air Jordan "Awards Season" PEs