The Splash Brothers are a dangerous duo. One half of the tandem Klay Thompson lit up the Indiana Pacers defense tonight with 25 points and 5 rebounds in a tough 98-96 road victory against the Pacers. Thompson hit his biggest shot with a fadeaway on a turnaround jumper over Pacers guard George Hill with 00.6 seconds left on the shot clock.
Thompson wore a PE of the Nike Zoom Hyperrev during the victory. The Hyperrev has become a major shoe among many NBA players over the past few months of NBA action.
<em id="__mceDel"></em>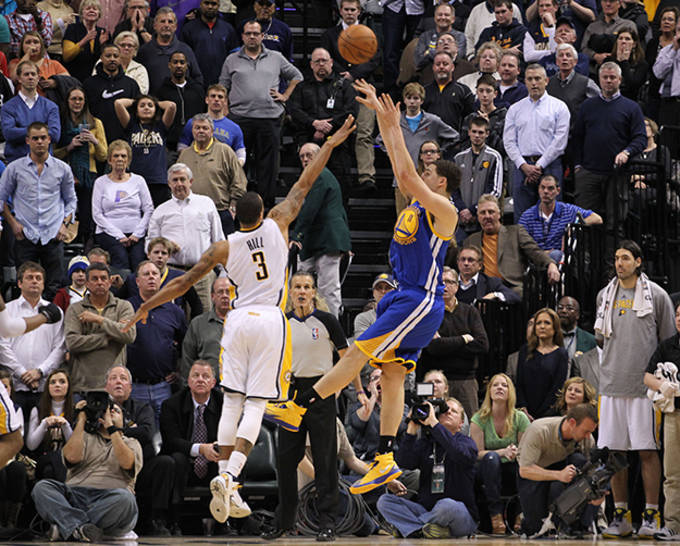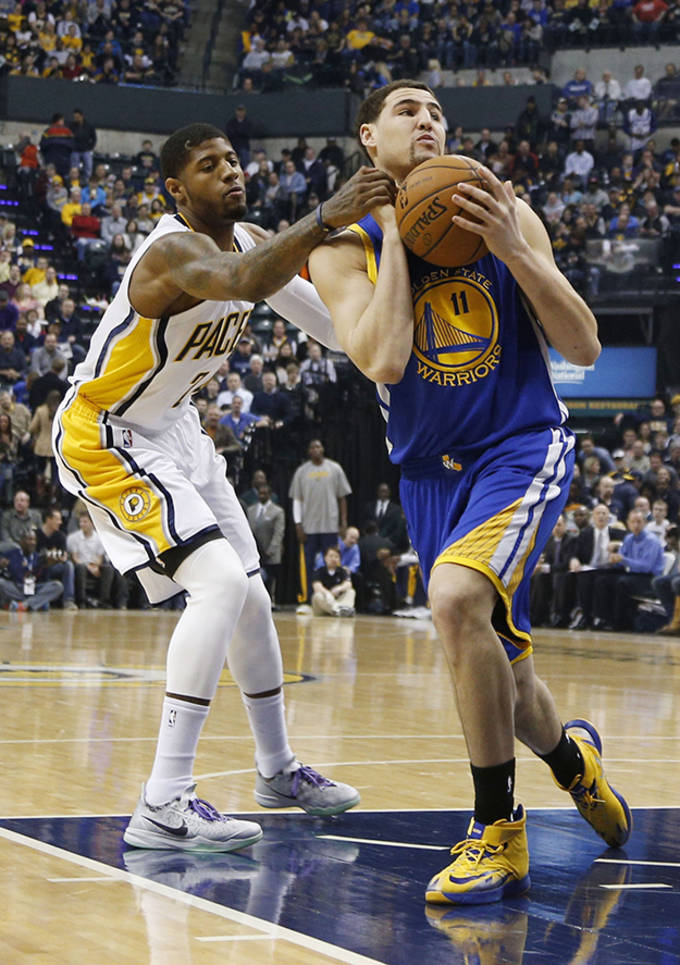 [GIF via The Golden State Warriors Tumblr]
Rafael Canton is a freelance writer from Queens, NY and contributor to Sneaker Report. Anytime there is a conversation about the NBA, music, or nutella, he can be found in the thick of the discussion. He can be found on Twitter @RafelitoC7.
RELATED: FIRST GLANCE: Nike Zoom Hyperrev
RELATED: Randy Foye Hits Buzzer-Beating Game-Winning Heave in the Nike Zoom Hyperrev to Clip Los Angeles