According to a report from ESPN, Johnny Manziel has officially signed with Nike.
The 2012 Heisman Trophy winner and potential first round pick in this year's upcoming draft, Manziel has the skills and name recognition to become a marketing sensation. Nike wasn't the only big brand retailer who saw Manziel's marketing potential as Under Armour, New Balance, and adidas all made offers to secure his rights.
Nobody really knows what Manziel will equate to in the NFL but his brand recognition carries well beyond even the casual football fan no Nike was willing to take a chance. Although the complete financial terms of the deal haven't been disclosed, ESPN reports it's a multi year deal and will be the highest price paid for a rookie in this year's class.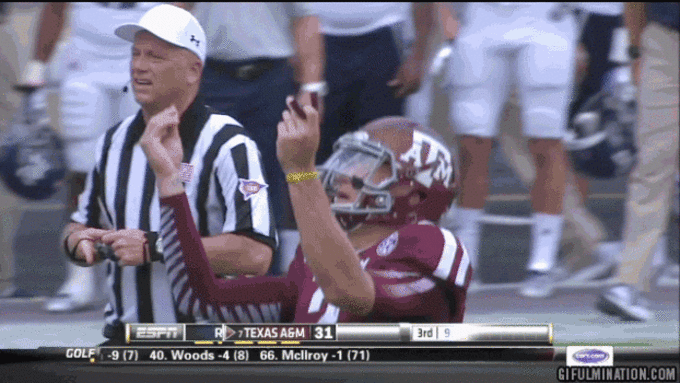 Get that money while you can Johnny.
[ESPN]
RELATED: Johnny Football Falls Short of Height Prediction
RELATED: Big Game, Big Shoes: The Cleats Worn by Every Super Bowl MVP