The Nike Kobe 9 is a modern marvel when it comes to sneaker design. Since it first debuted late last year, much of the talk surrounding the shoe pertained to the multiple Nike tech features all woven together seamlessly to create a truly great basketball shoe. Although Kobe has yet to lace these up on court this year due to injury, that hasn't stopped Nike from rolling out some eye-catching colorways including the "Masterpiece" and "Precision" to name a couple, but has yet to bring any classic looks from year's past.
Our good friends at Complex took it upon themselves to see just what the Kobe 9 would look like when inspired by classic Nike color schemes as well as some of Kobe's most iconic schemes.
Here's a few of our favorite's, but for the full list hit up Complex's Imagining Classic Nike Colorways on the Kobe 9.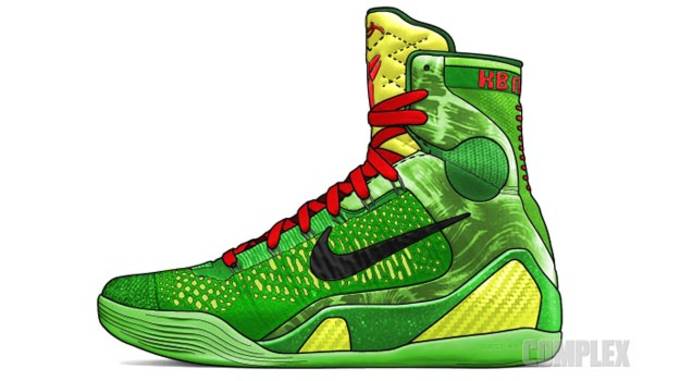 [Complex]
RELATED: Complex TV Talks to Kobe Bryant About the Kobe 9
RELATED: Kobe Bryant Displays Brand New of the Nike Kobe IX Elite