There has been plenty of shifting going on in the ATP Tour rankings as of late, however things have remained pretty steady in terms of what players are wearing on their feet. Most (if not all) players in the men's singles draw at the 2014 Sony Open have stayed —some even switching back to older versions to keep the mojo flowing. With the tournament final between Rafael Nadal and Novak Djokovic set to get underway later today, we take a quick look back at the sneakers worn in Miami this year.
RELATED: The Most Notable Sneakers Worn At The 2014 Australian Open
RELATED: 10 Classic Tennis Shoes That Deserve Tech Upgrades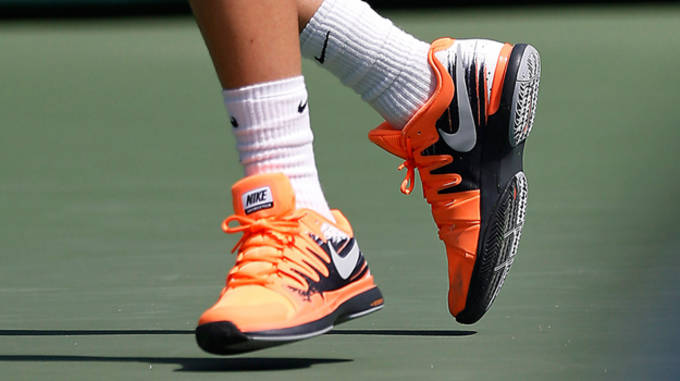 Nike Zoom Vapor 9.5 Tour
Notable players: Roger Federer, Tomas Berdych
Nike improved on its popular Zoom Vapor series this year with a partial update that has seemingly caught the eyes of numerous players on tour. Among the notable players wearing the Zoom Vapor 9.5 are Roger Federer, Tomas Berdych, as well as a number of young guns like Adrian Mannarino and Jeremy Chardy.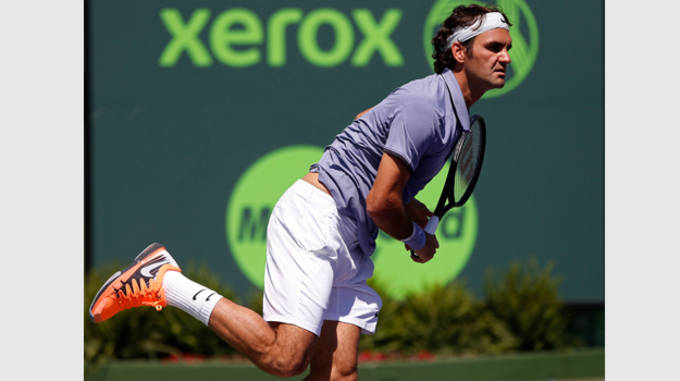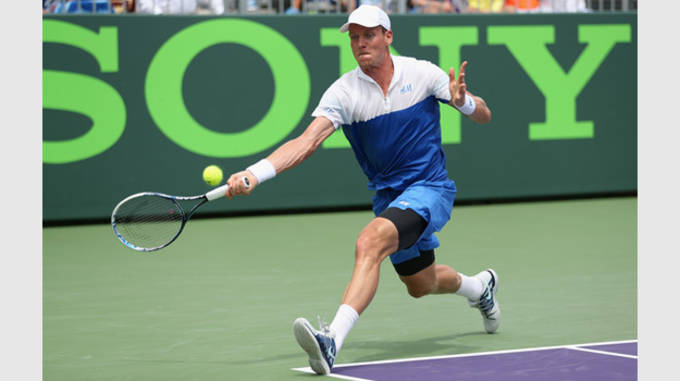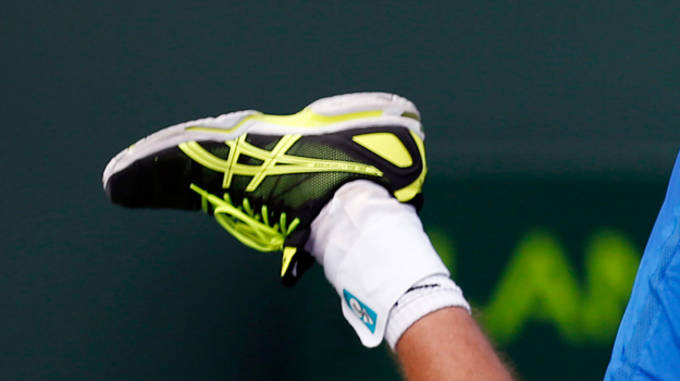 Asics Gel-Solution Speed
Notable players: Nikolay Davydenko
In a sport where durability is key, the Asics Gel-Solution Speed continues to hold it down for "lightweight" tennis shoes. The Solution Speed is by far one of the most versatile tennis shoes of the past decade—no wonder why guys like Nikolay Davydenko continue to play in the shoe.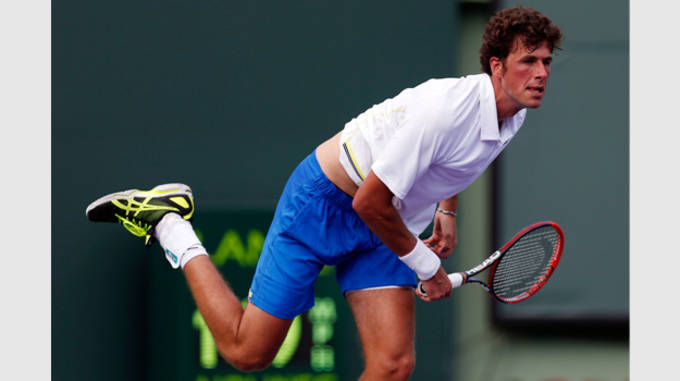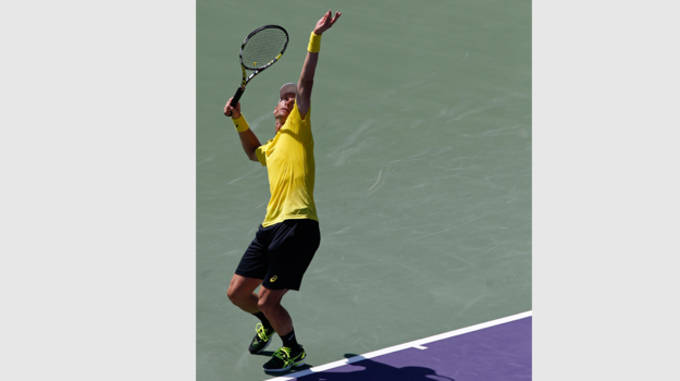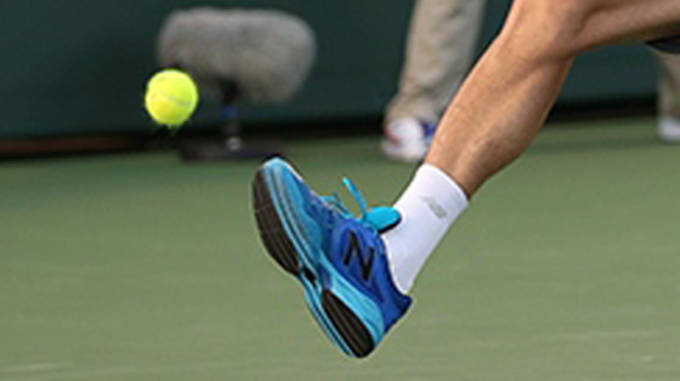 New Balance 996
Notable players: Milos Raonic
New Balance continues to slowly build up its tennis footwear arsenal, and we thank them for that. Aside from Milos Raonic (who wears the NB 996), there haven't been a whole lot of players wearing New Balance on tour this season. However, something tells us that will soon change.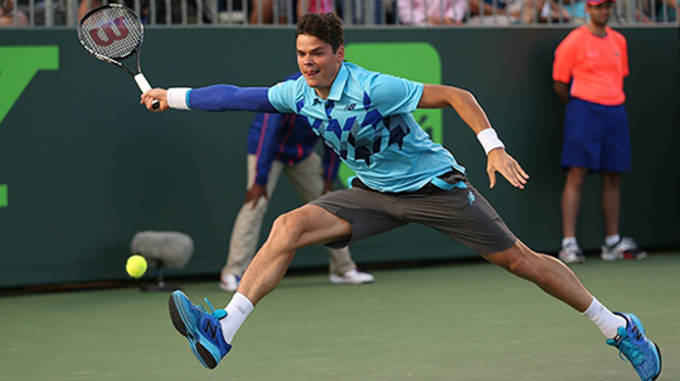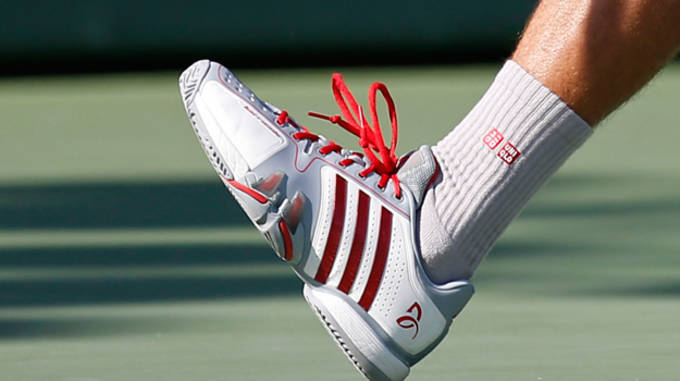 adidas Barricade 7
Notable players: Novak Djokovic, Marcos Bagdatis
While most players on adidas' tennis roster have made the switch to the newer Barricade 8, Novak Djokovic continues to play in the previous version of the shoe. Novak has had plenty of success in the Barricade 7, so his reluctance to mess with a good thing is definitely understandable.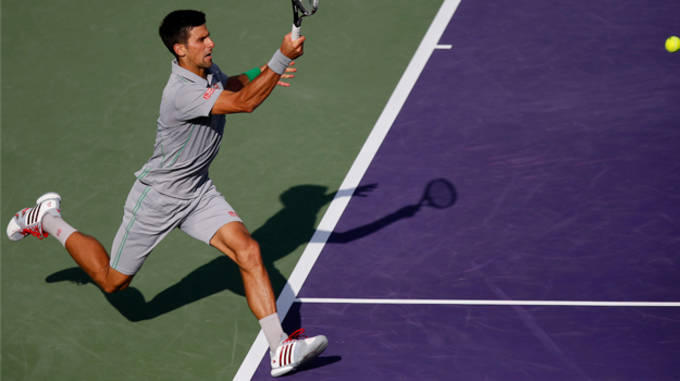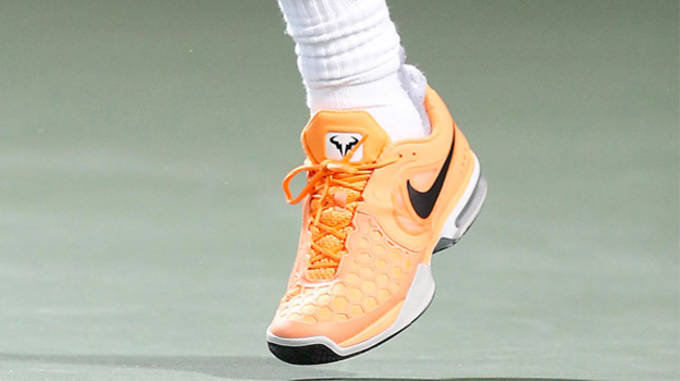 Nike Air Max Courtballistec 4.3
Notable players: Rafael Nadal
Just like Djokovic and his adidas Barricade 7, top-ranked Rafa Nadal continues to play in a shoe that served him well over the past couple of years. After momentarily lacing up in the newer Nike Lunar Ballistec for the early rounds of the 2014 Australian Open, Rafa has switched back to his go-to Air Max Courtballistec 4.3 model. He'll be wearing the same shoe when he squares off against Novak in the Sony Open final later today.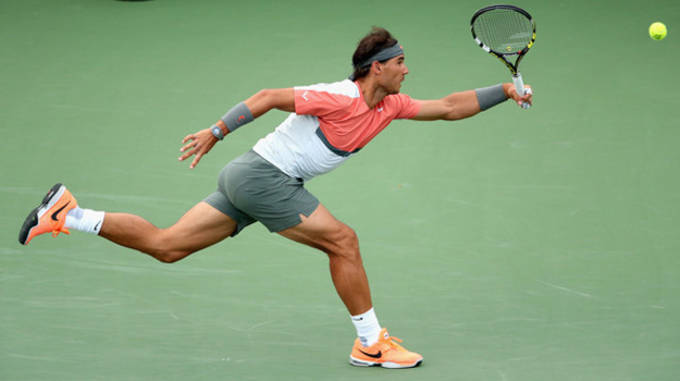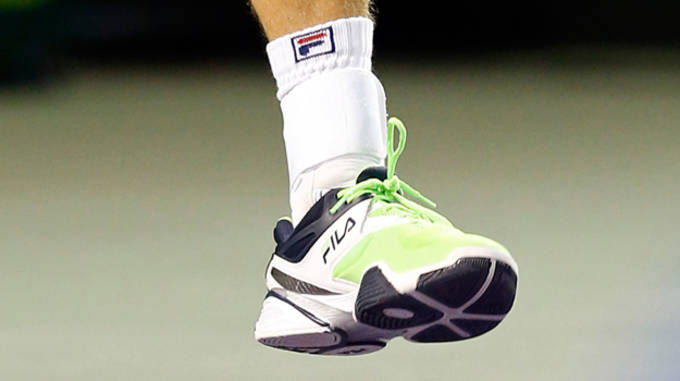 Fila Sentinel 
Notable players: Andreas Seppi
Fila's lone performance tennis shoe has found a home on the ATP Tour this year, particularly on the men's singles side. The shoe is perfect for no-nonsense players who simply get the job done. We see you Seppi.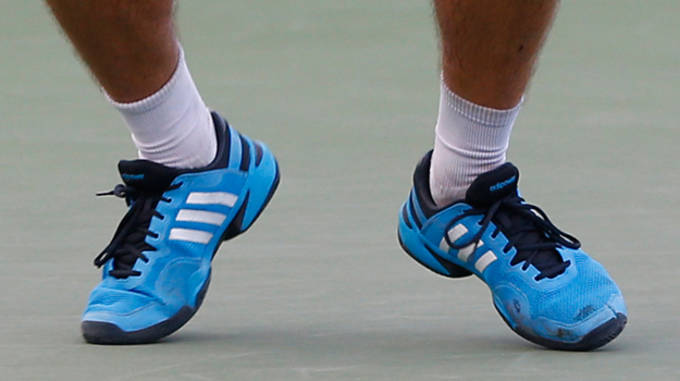 adidas Barricade 8
Notable players: Andy Murray, Kei Nishikori)
Novak maybe reluctant, but fellow Top 4 player Andy Murray has opted to make the jump to the newest adidas Barricade model. Murray is just one of many players who rocked the Barricade 8 at the Sony Open this year. Others include Kei Nishikori and Dominic Thiem.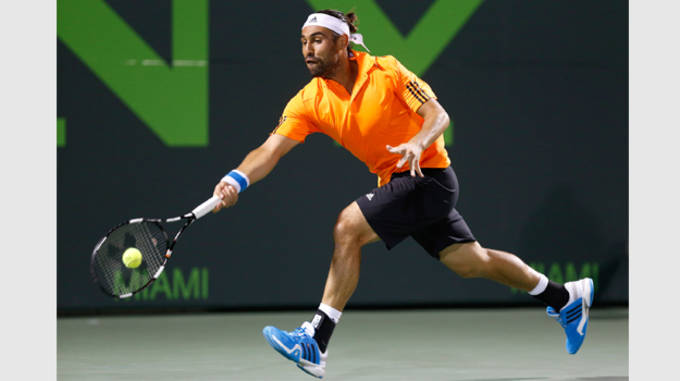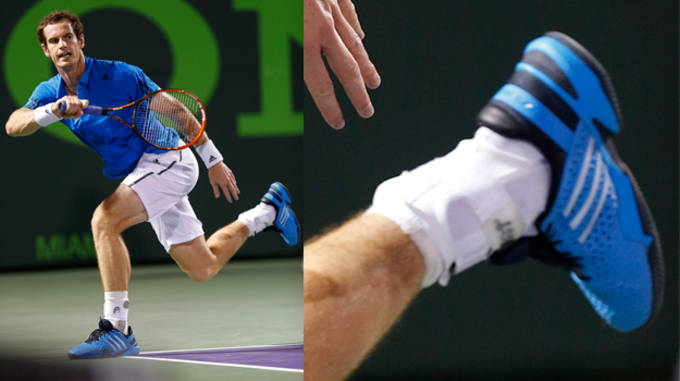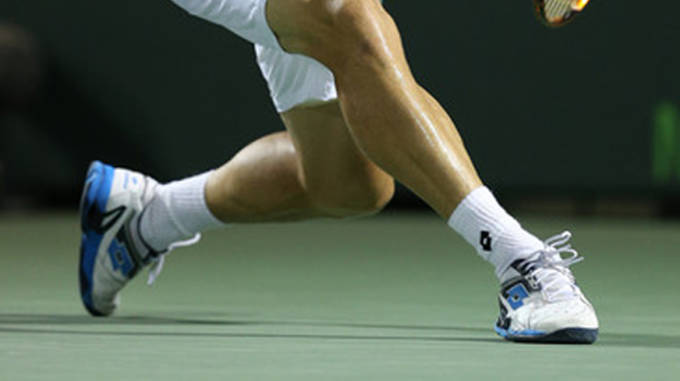 Lotto Raptor Ultra IV
Notable players: David Ferrer, Donald Young
One thing we've learned about the Lotto Raptor Ultra IV in recent months is that its appealing to a broad range of tennis pros (both veterans and young guns). While guys like David Ferrer have been playing in the Raptor series for years now, younger players like American Donald Young have also bought into the shoe's impressive all-court capability.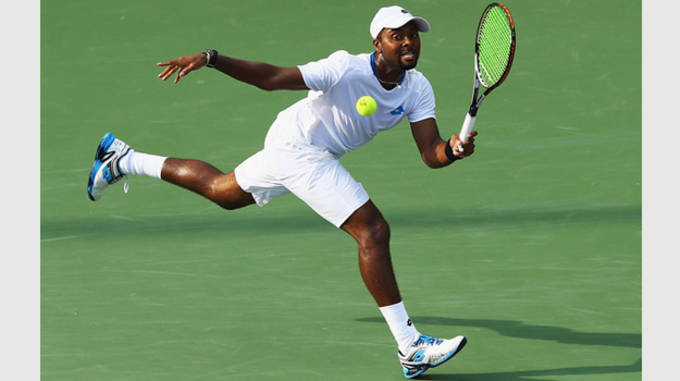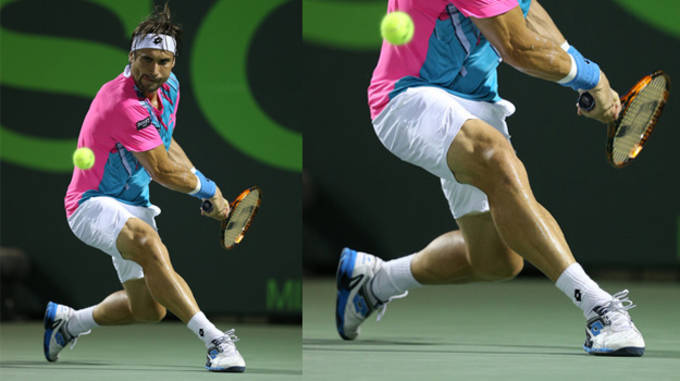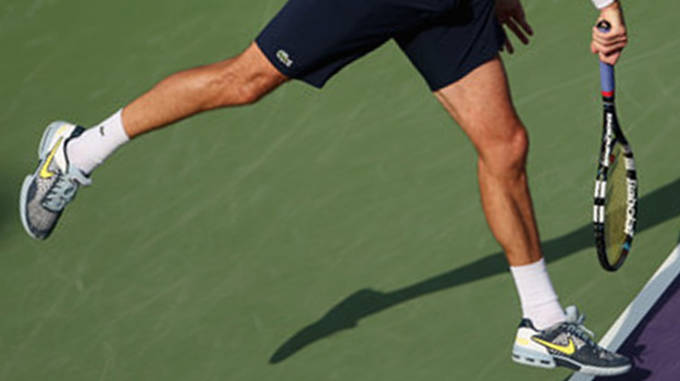 Nike Air Max Cage
Notable players: Juan Martin del Potro
The Air Max Cage hasn't seen the same mainstream success as other Nike-branded tennis shoes like the Zoom Vapor 9.5 and the Lunar Ballistec. Though, that doesn't mean the shoe is any less popular amongst the pros. Juan Martin del Potro is one of few players who prefer the support and agility the Air Max Cage brings to their game. Now if only someone can take the shoe to the winner's circle.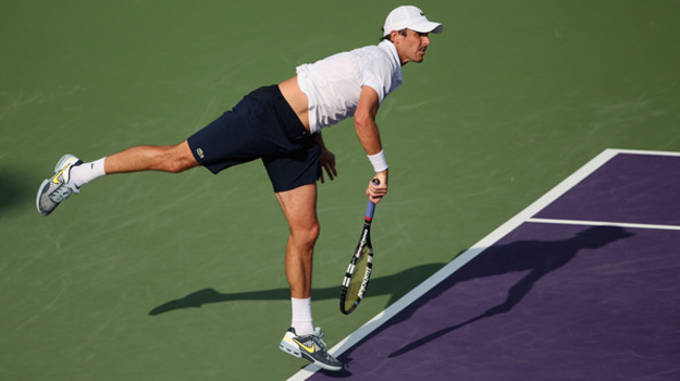 adidas adizero Feather 2.0
Notable players: Jo-Wilfried Tsonga
It seems like every tournament the adidas adiZero Feather 2.0 is the most-worn shoe amongst men's singles players, and this year's Sony Open is no different. Frenchman Jo-Wilfried Tsonga leads the way for players who the popular shoe. And while we love seeing the shoe in action, we'd certainly like to see adidas put out more colorways of the shoe this year.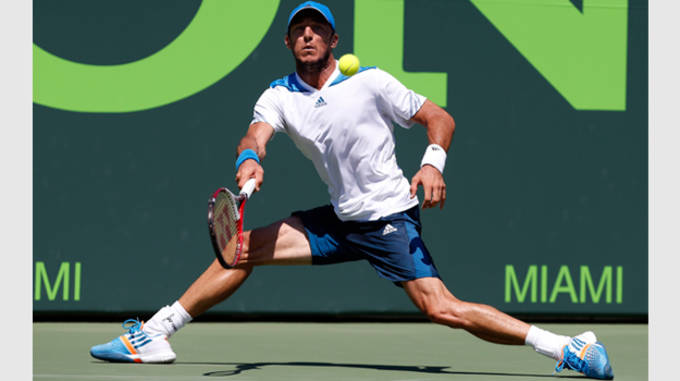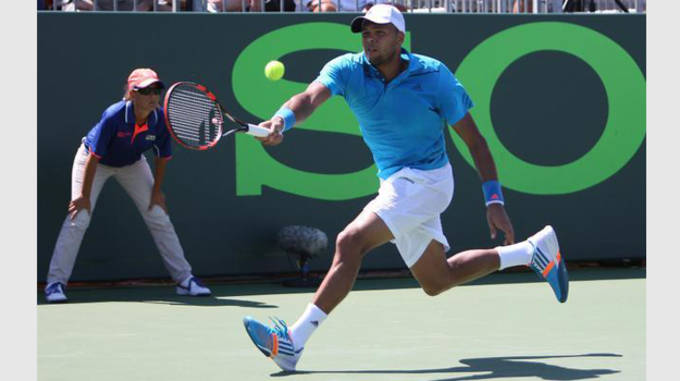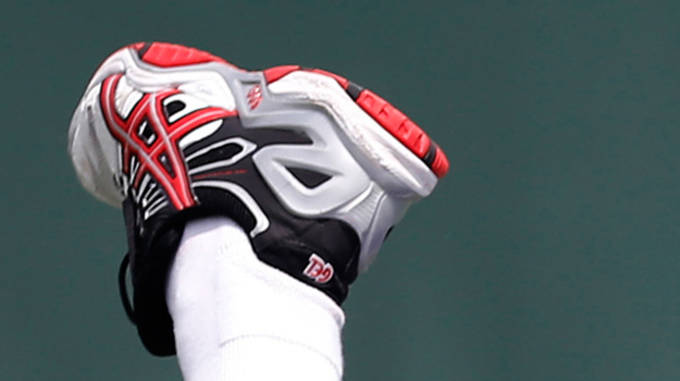 Asics Gel-Resolution 5
Notable players: Gael Monfils
Players who want maximum cushioning and comfort turn to the Asics Gel-Resolution 5 more often than not. It's a solid shoe that has shown exceptional staying power on tour.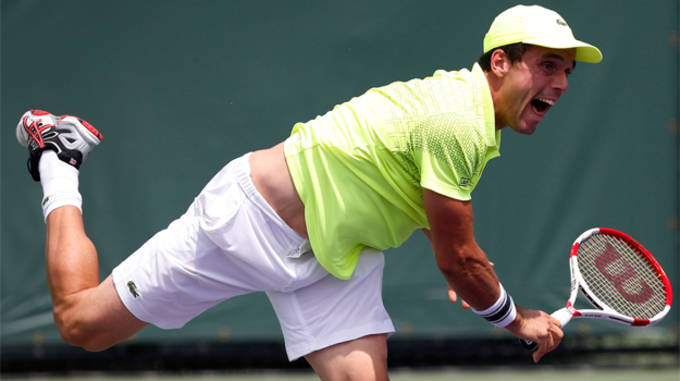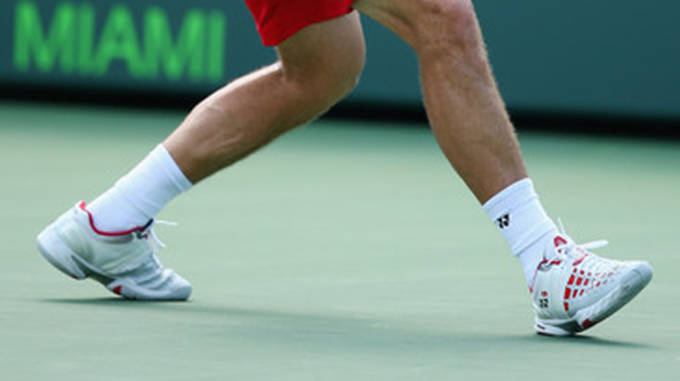 Yonex SHT-PRO EX
Notable players: Stanislas Wawrinka
If the Yonex SHT-PRO EX looks familiar it's because the shoe was the winner of the 2014 Australian Open on the feet of Stanislas Wawrinka. The third ranked player in the world wore the same shoe to Miami, though with much different results.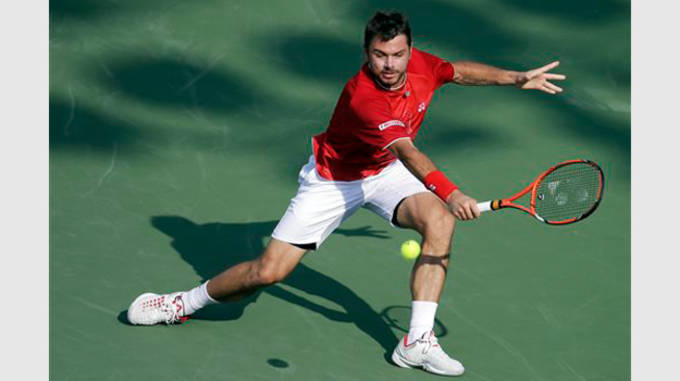 RELATED: The Most Notable Sneakers Worn At The 2014 Australian Open
RELATED: 10 Classic Tennis Shoes That Deserve Tech Upgrades