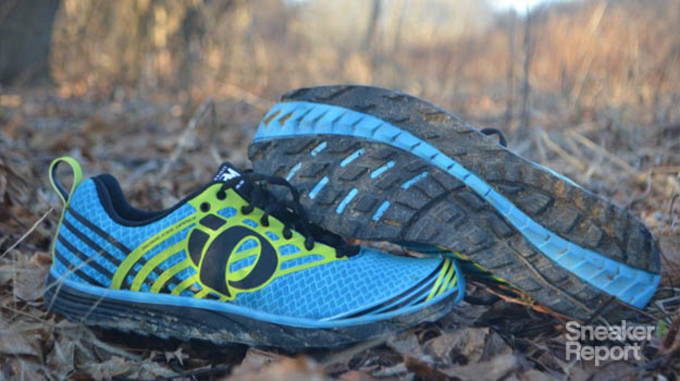 Category: Trail Running
Best For: The minimalist runner looking to take their run off-road
Star Feature: Carbon Rubber Outsole
Weight: 9.6 oz
Drop: 4mm
For those of you who don't know, Pearl Izumi is a popular cyclist company that has transitioned into the running world and has come up with a way to offer their runners a smoother, more efficient running experience. They've successfully done this with their new Project E:Motion series, a line of neutral running shoes that officially kick ass in my book.
After getting to know Pearl Izumi and their brand a little better through the Project EM Road N2, I held high expectations for their light weight minimal trail runner, the Trail N1. Now that I was familiar with their dynamic offset technology and had an idea of what to expect as far as gate transitions and running efficiency, the standards were high to see the same results in their trail model.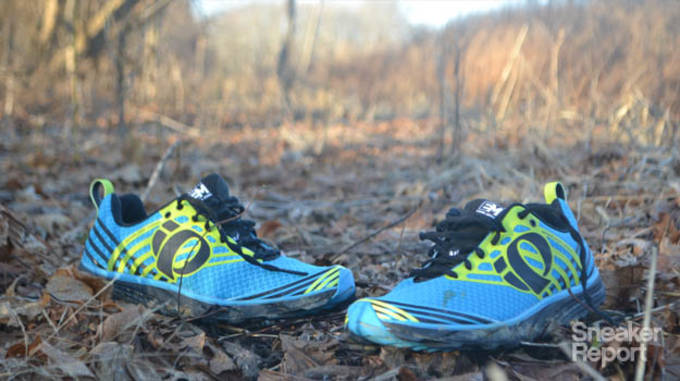 Photo by Chris Randise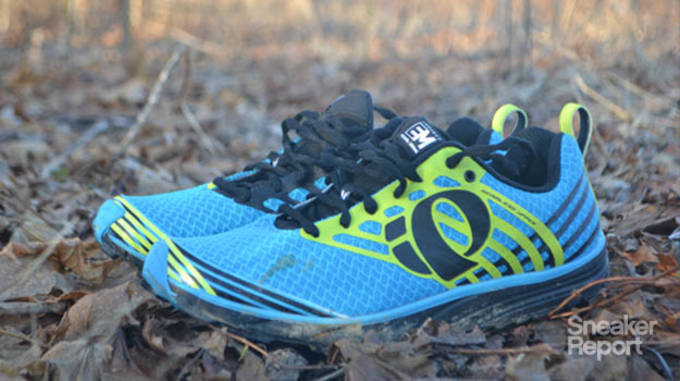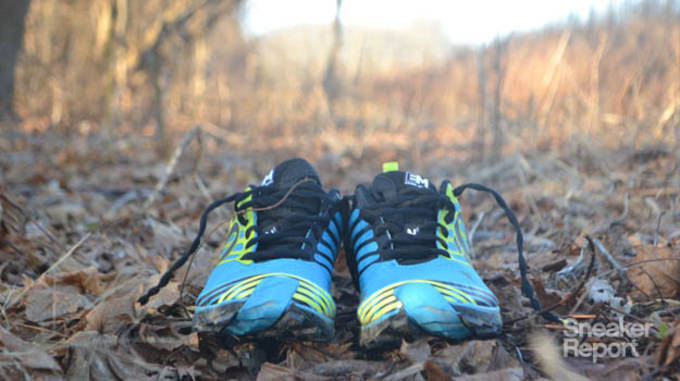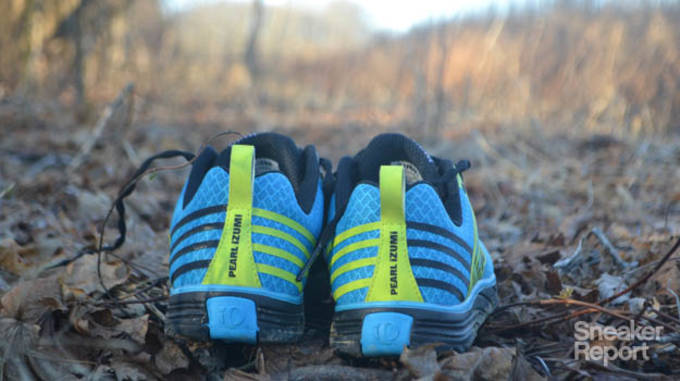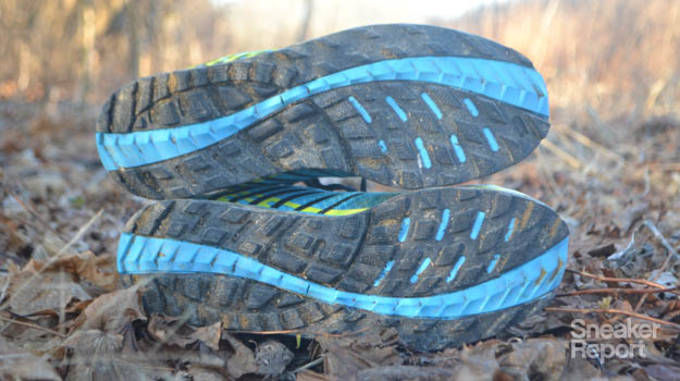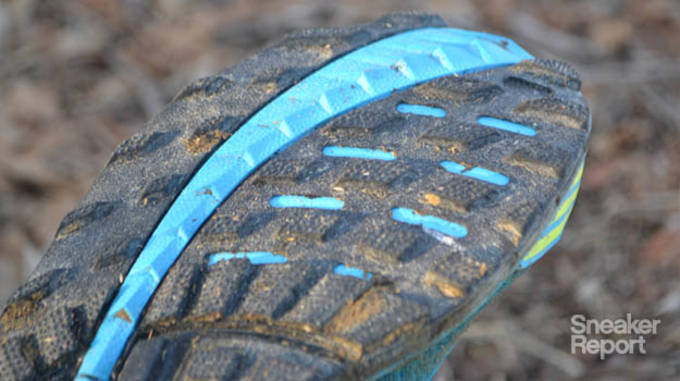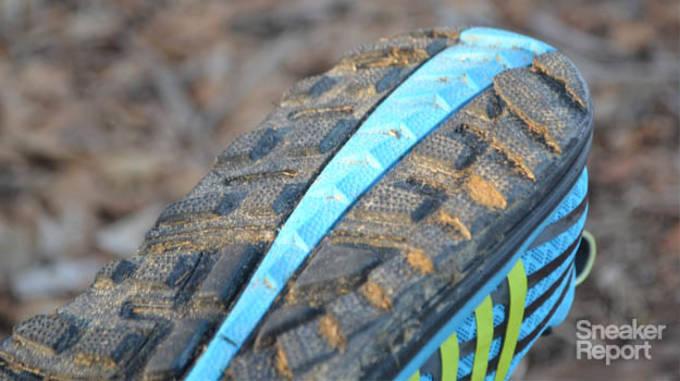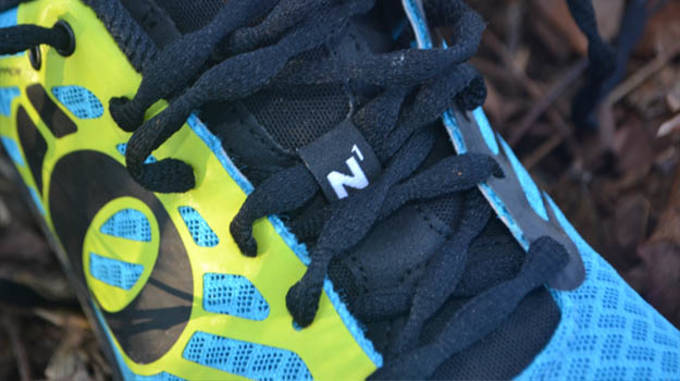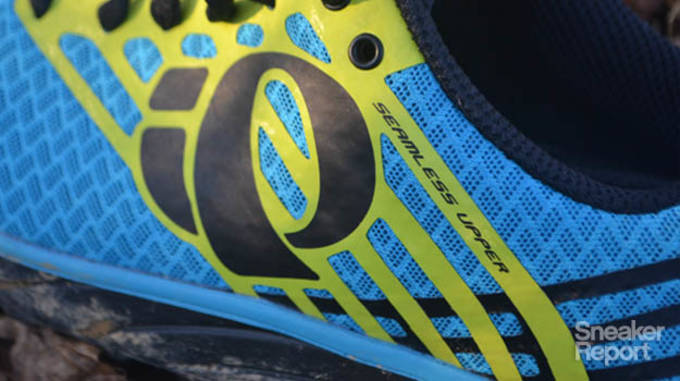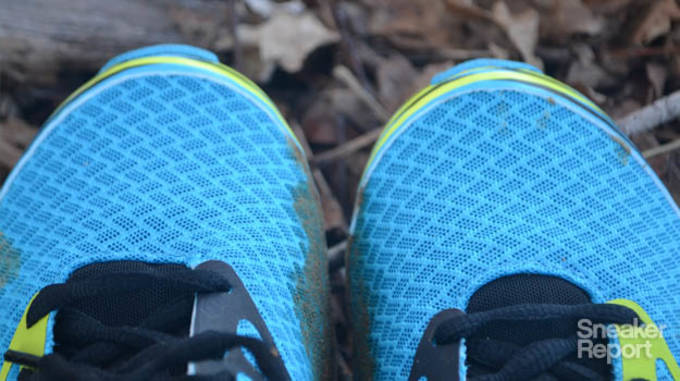 RELATED: Pearl Izumi's Project E:Motion Runs Smooth With the Road N2
RELATED: The 10 Best Trail Running Shoes Available Now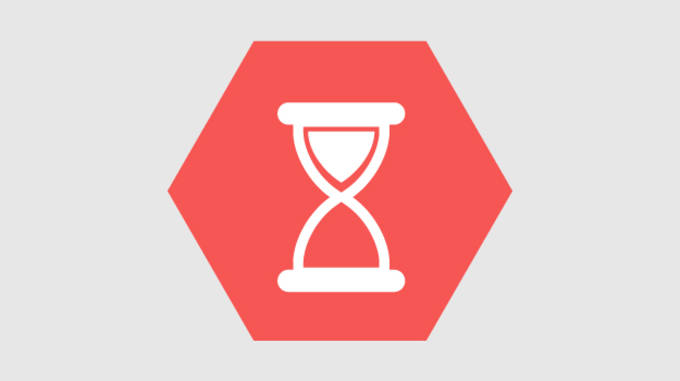 First Impression
First impression of this shoe was full of high expectations. After falling for the Project E:Motion Road N2s, I knew the Trail model was going to be something special. Aside from their obvious aesthetic similarities to the road N2, the EM Trail N1s colors really pop. The bright blue and lime green color way is hard to miss, especially with the Pearl Izumi synthetic logo welded onto the side. Then there's the big difference. The rugged, tough, carbon rubber studded dynamic offset midsole bringing the whole shoe together. These shoes scream for an exciting run.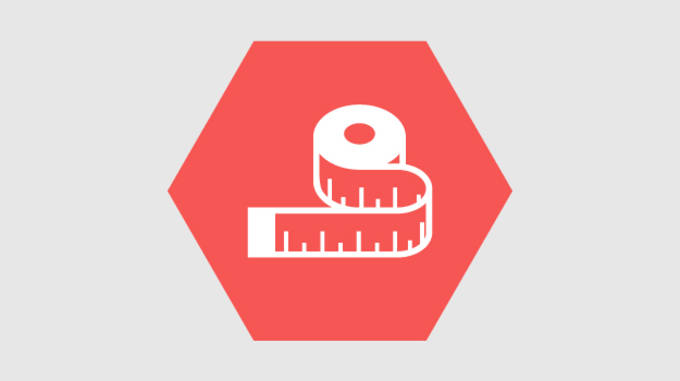 Fit
These shoes fit extremely well and are true to size.  The shoe is not narrow and is by no means wide. It has a very snug and secure feel on your foot, with and without being tied. This is thanks to Pearl Izumi's choice of laces. They look like little sausage links or weirdly crimped laces, but they actually turn out to make a huge difference in the feel and performance of the shoe. When the laces are pulled tight, you can feel the crimp in the lace lock into the hole and stay securely tied down. This helps bring the entire snug, sock like feel together. It really buttons up the entire package.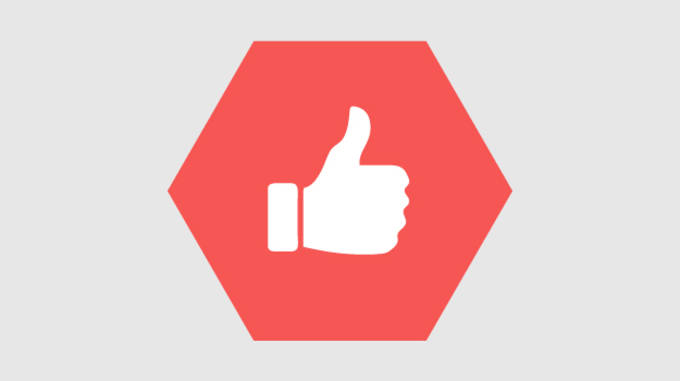 Comfort
The Trail N1 are so snug and comfortable around your foot that running up to 10k + won't be an issue. Like the Road N2, these shoes are built to last, and feel good while doing it. The heel pocket and Achilles are well padded for a more secure and comfortable experience, while the seamless mesh upper is soft and sock like. As far as the EVA midsole is concerned, the dynamic offset helps rock your foot into stride, giving you a soft smooth ride with a reliable and well designed track pattern built to protect your foot as well as provide some of the smoothest transitions a running shoe has to offer.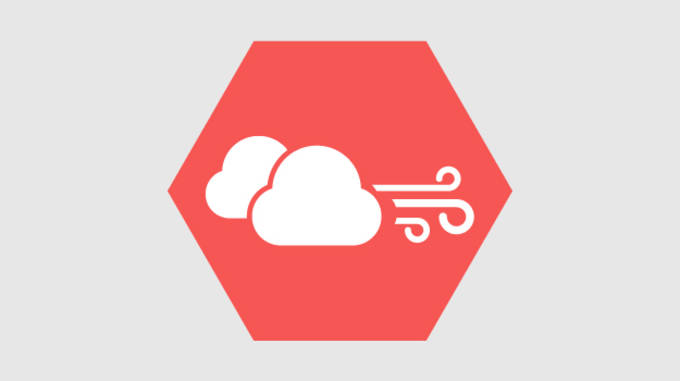 Breathability
The Trail N1 are constructed with single piece seamless upper, made from a very comfortable, breathable mesh material. As you can tell from the pictures before, the diamond pattern of the mesh is 100% porous and gives your foot access to the open air all over the shoe. The heel pocket, and tongue are padded with some extra cushion which cuts down on breathability, but your forefoot and toes really get the hook up. If you hold these shoes up to the light and look down inside, you'll have a true understanding of how breathable these shoes really are.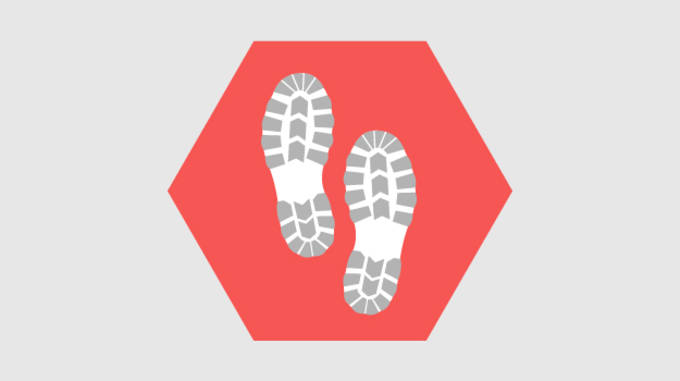 Traction
When you're running through trails and wooded terrain, traction is going to be your best friend. Without it, there's a good chance your run won't last very long. With the Pearl Izumi Project E:Motion Trail N1, traction isn't a problem. The dynamic offset platform is what gives these shoes that lovely Project E:Motion smooth transition during the run, but it's the carbon rubber nubs that allow you to take your run to a whole new level. The outsole is this shoes strong point and where the shoe really shines. It's made with all different multi-directional carbon rubber nubs, a rock plate in the fore foot and a dynamic offset platform.  Since these shoes are the most minimal in the EM line-up, the rock plate acts as a form of protection for your fore foot. The multi-directional nubs allow for this shoe to tear up anything the trail has to offer. These shoes had no slip issues on wet, muddy terrain as well as on hills and declines. Digging in and really making the shoes work is where they seemed to stand out the most.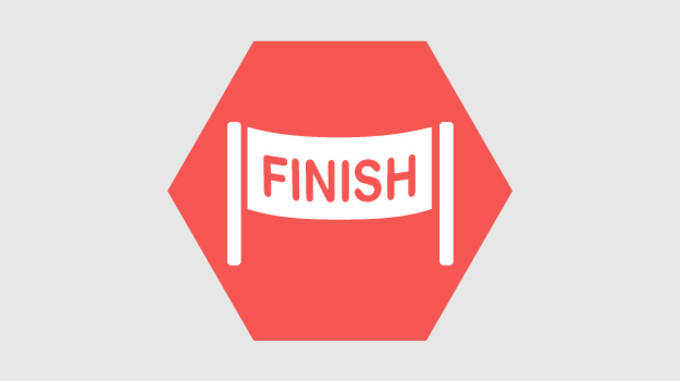 Final Verdict
As far as functionality goes, these shoes are on point. The carbon rubber outsole works wonders through the trails and performs beautiful through transitions from road to trial, acting as the best of both worlds. However, i would like to see some sort of ankle support on a trail shoe like this. They're extremely light and fast so you'll tend to attack the trails the same way, but that can cause some problems in the ankle region. Aside from that, these shoes are perfect for someone looking to spice up their run life and make the switch from road to trail.
Bottom Line: If you're looking for a trail shoe that's going to fit like a minimal shoe, and perform as well as a road shoe, then the Pearl Izumi Project E:Motion Trail N1 is the shoe for you.
RELATED: Pearl Izumi's Project E:Motion Runs Smooth With the Road N2
RELATED: The 10 Best Trail Running Shoes Available Now