Just before NBA All-Star Weekend started up, Kevin Durant decided to drop a little heat with the Nike Zoom KD VI "Aunt Pearl."
Durant wore the shoe in the first half and played so-so but his Thunder struggled mightily handling a short-handed Los Angeles Lakers squad. In the first half, he shot 5-for-13 with 10 points, 7 rebounds, 3 assists, and 4 turnovers while his Thunder faced a nine-point deficit of 54-45 at Halftime.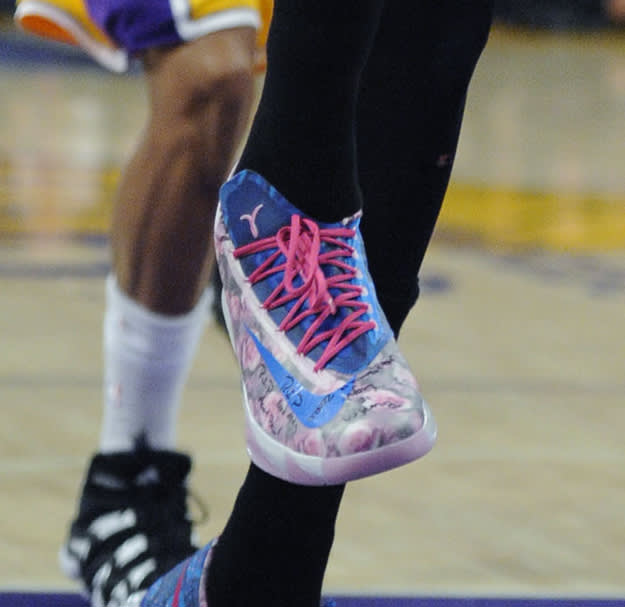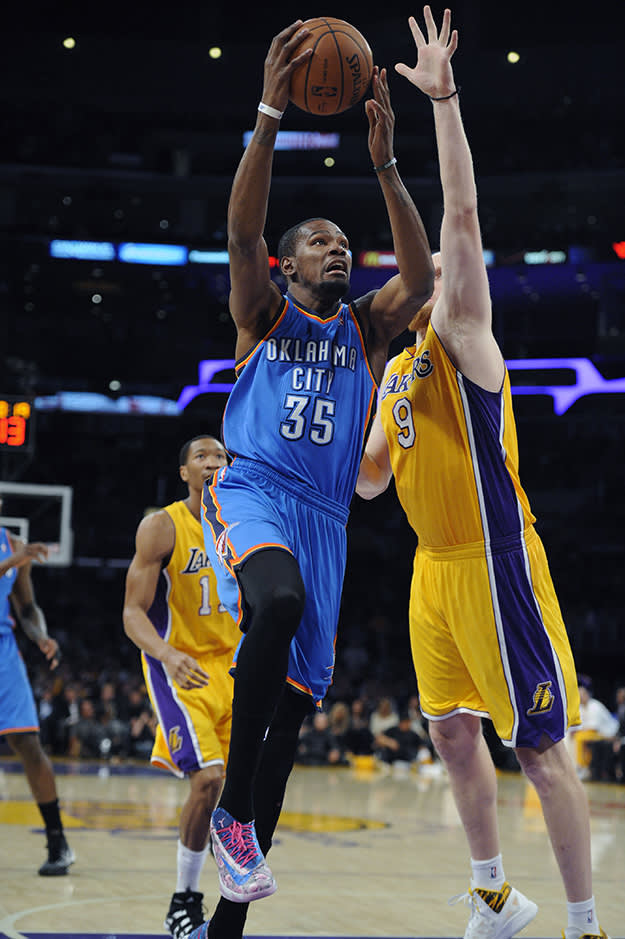 Then Durant decided to switch up and changed to the "Away II" colorway of the shoe for the second half. He played like the MVP frontrunner that he is and his Thunder teammates picked it up like they should against lesser competition. KD shot 9-for-20 on the way to 33 points, 5 rebounds, 4 assists, and 2 turnovers in the second half. He got hot in the fourth quarter nearly outscoring the Lakers 21 points with 19 points of his own.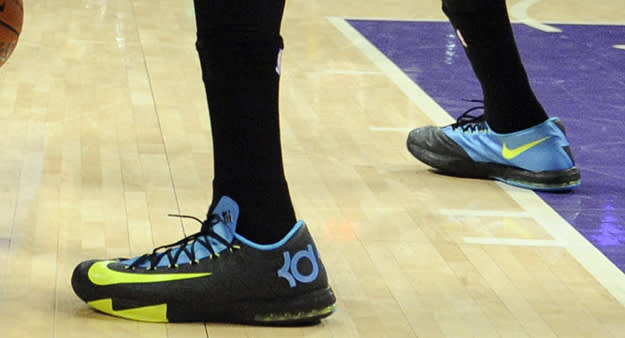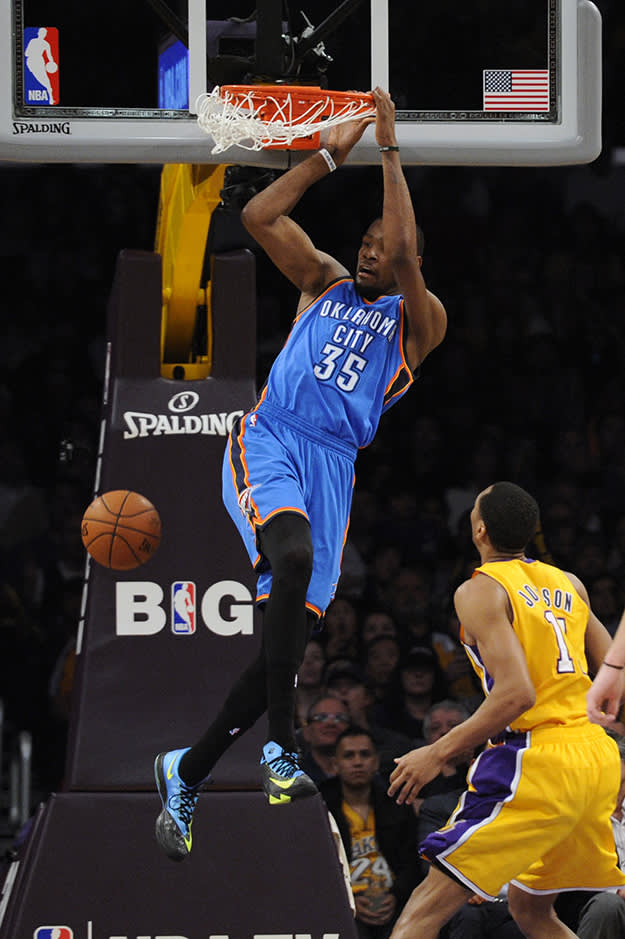 Rafael Canton is a freelance writer from Queens, NY and contributor to Sneaker Report. Anytime there is a conversation about the NBA, music, or nutella, he can be found in the thick of the discussion. He can be found on Twitter @RafelitoC7.
RELATED: Designer Leo Chang Talks Upcoming Nike Zoom KD VI Release
RELATED: Nike Announces Release Date for the KD VI "Aunt Pearl"