The Boston Celtics are in a full scale rebuilding mode, but one exciting part to the team's young season has been the development of big man Jared Sullinger. The Ohio State product is one of multiple Jordan Brand Celtics players including Jeff Green and Gerald Wallace. Sullinger was on his worst behavior with 31 points and 16 rebounds for Boston in their 99-89 victory over the Sacramento Kings.
Sullinger was wearing the Jordan XX8 "Bamboo" while feasting in the paint against the Kings. The "Bamboo" goes on sale later on this month for $250. Are you not entertained?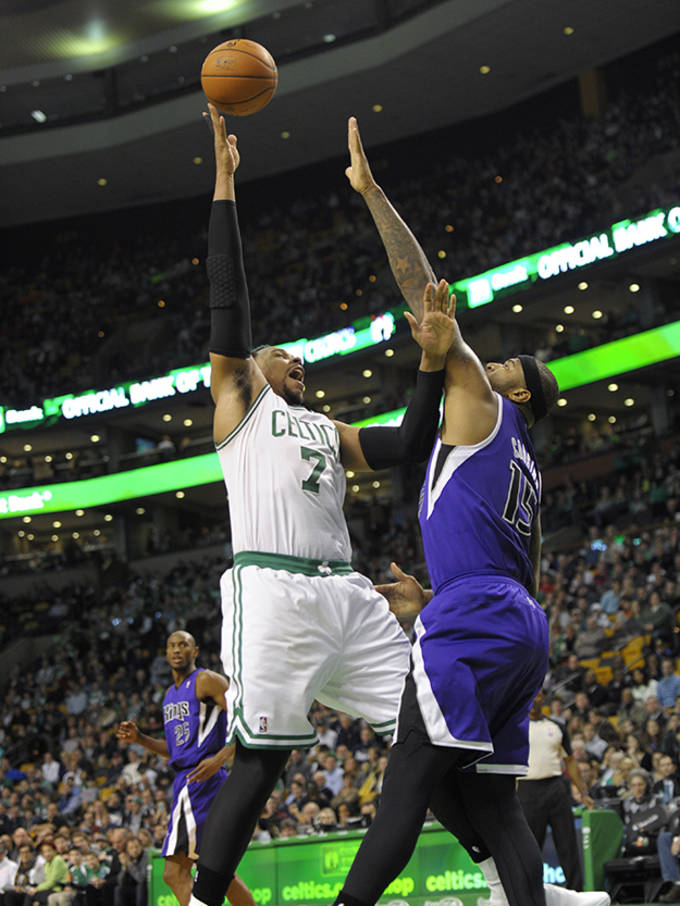 Rafael Canton is a freelance writer from Queens, NY and contributor to Sneaker Report. Anytime there is a conversation about the NBA, music, or nutella, he can be found in the thick of the discussion. He can be found on Twitter @RafelitoC7.
RELATED: Jordan Brand Announces the XX8 "Bamboo"
RELATED: First Impressions On The Air Jordan XX8 SE