Spring is just around the corner, which means it's time to start grabbing all your new gear to be ready for the upcoming golf season. As many golfers have experienced, picking out golf balls is often a task that ends up with you buying whatever set happens to be on sale that week, instead of finding the ball that best fits your style of play. Nike is here to help with this golfing conundrum to match you with the perfect golf ball specifically tailored towards how your playing style.
The Nike RNZ Ball Recommender, is a digital tool that aids in finding the correct RZN golf ball that suits you. The 2014 RZN line includes:
RZN Platinum: Tour Performance control and moderate spin

RZN Black: Tour Performance distance and lower spin

RZN Red: Distance Performance, longer carry

RZN White: Distance Performance and softer feel for a wide range of swing speed
Each ball is equipped with Nike's proprietary Speedlock RZN core technology, designed to promote better energy transfer between the layers of the ball leading to faster ball speed, longer distance, and more stability through wind.
"Different golfers have different needs when it comes to the ball they should be playing," says Mike Pai, Global Product Director, Golf Balls & Bags. "There's a RZN for everybody – whether you're a beginner or have been playing the sport your whole life, the RZN Recommender is a great tool that utilizes a strategic, streamlined approach to make sure you have the right ball in your bag, and help you understand why it will help your golf game."
Head over to Nike.com, to get your RZN number and purchase the correct ball so your at the best when it's time to hit the links.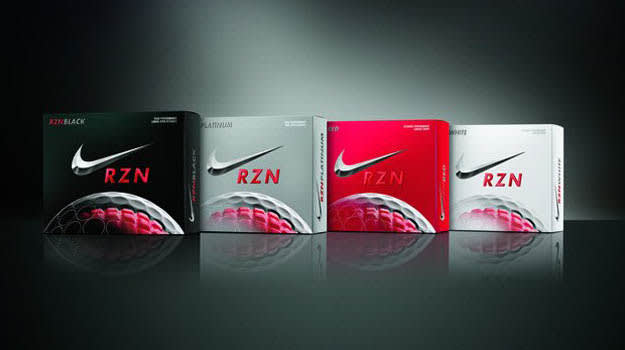 [Nike]
RELATED: Nike Golf Announces Latest Tiger Woods Signature, The TW '14
RELATED: Nike Golf Introduces the Innovation Woven Cover-up