The 2014 NBA All-Star Game touches down in New Orleans just two short weeks from now, February 16. Over the last few weeks, we've been getting sneak previews and glimpses from all the
RELATED: The 10 Best Sneakers Worn in Rookie Game History
RELATED: 10 Retro Basketball Technologies that Still Work Today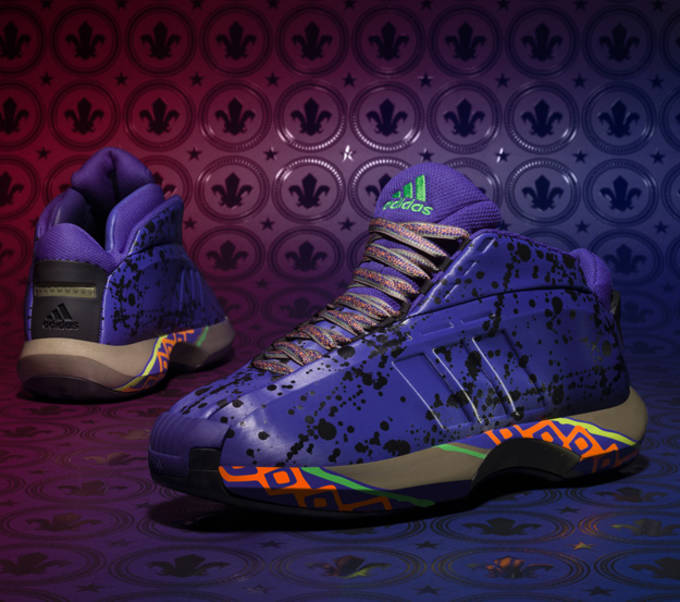 Release Date: February 14, 2014
Retail Price: $130
The adidas Crazy 1 has made a major comeback this year. Featuring synthetic mixed material for the upper and an injected EVA midsole, the Crazy 1 makes for a ultra lightweight and comfortable sneaker that still provides the performance and reaction basketball players are seeking.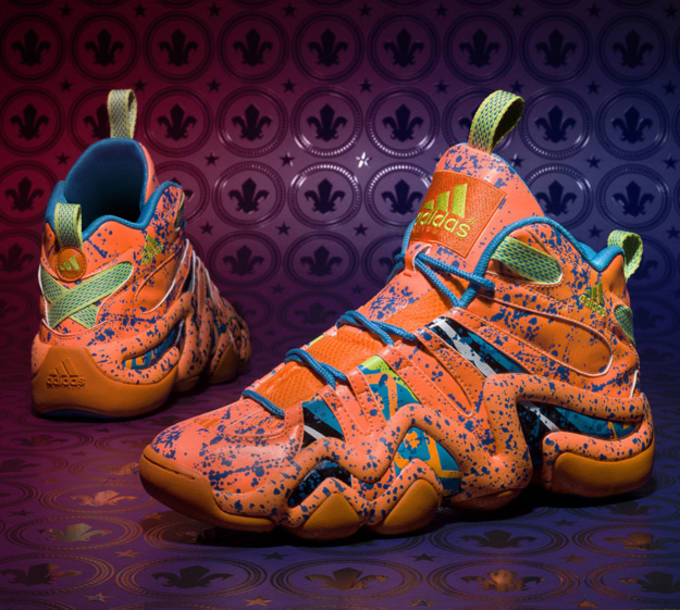 Release Date: February 14, 2014
Retail Price: $109.99
The adidas Crazy 8 has been seen all over the NBA this year from player's including Damian Lillard, Iman Shumpert and the "Red Mamba" himself, Matt Bonner. Included in the Crazy 8 is adidas' patented Torsion system to increase flexibility, as well as overall support and stability while maintaining a lightweight and functional design.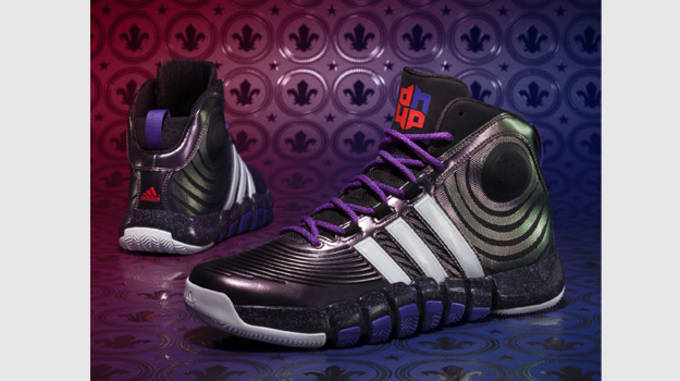 Release Date: February 13, 2014
Retail Price: $125
Built specifically around Dwight's game, the adidas Howard "ASW" features comfortable and supportive upper combined with patented Crazyquick technology keeping the sneaker light yet functional. Dwight's All-Star sneaker gives tribute to New Orleans with purple accents on the midsole to balance out the black base.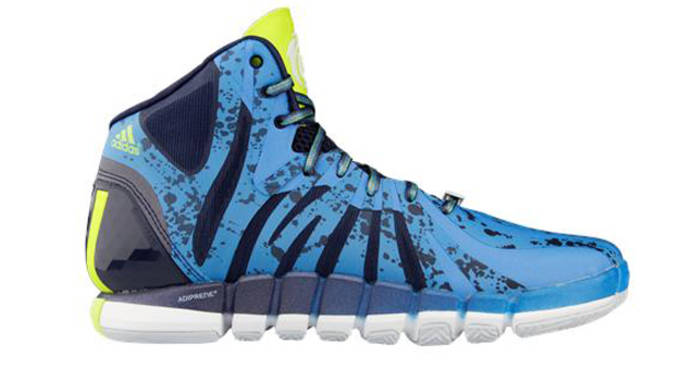 Release Date: February 14, 2014
Retail Price: $139.99
Unfortunately we will not be seeing Derek Rose lace these up in New Orleans for obvious reasons, but that shouldn't keep other players from rocking them...unless they think it's bad luck. The adidas Rose 4.5 incorporates all of adidas newest technologies including a hybrid skin upper for player's like Rose who make quick cuts, stop on a dime and require peak performance and reaction out of their shoe.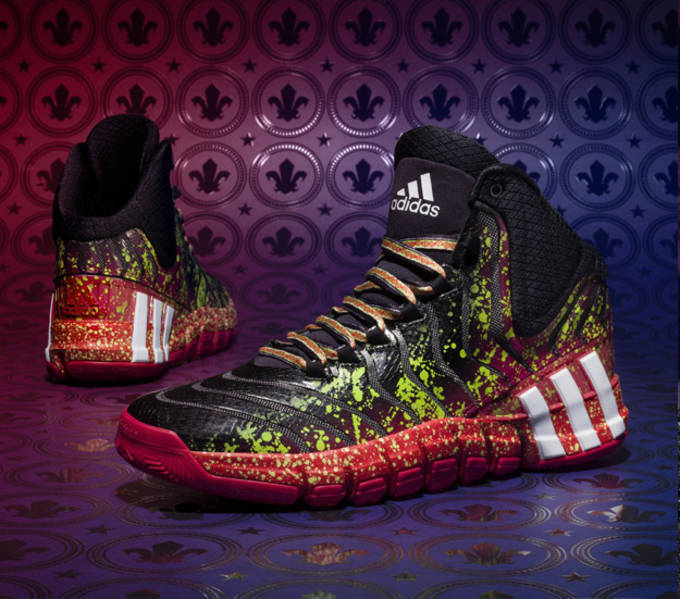 Release Date: February 13, 2014
Retail Price: $140
The adidas Crazyquick 2 "All Star" was designed for one of the quickest guy's in the league, John Wall. Appearing in his first All-Star game, Wall will represent his Washington Wizards in these black, red, and paint splattered green Crazyquicks, very reminiscent of New Orleans. Designed for quick cuts and sharp lateral movements, the Crazyquick is built around Wall's game as he tries to bring the Wizards up to a playoff contender in the East.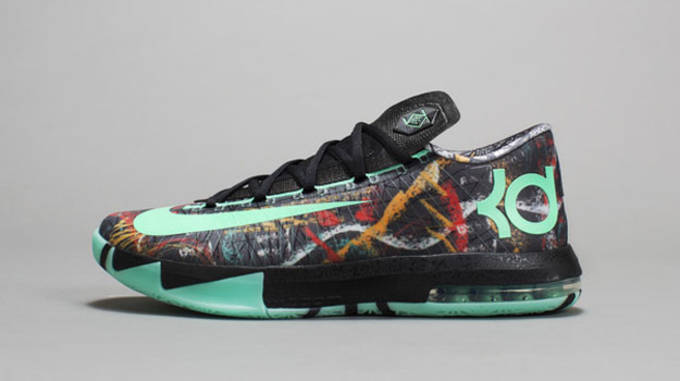 Release Date: February 14, 2014
Retail Price: $150
One of the most popular kicks thus far this season, the Nike KD VI includes Flywire technology wrapped around providing a comfortable and secure fit when making quick cuts on the floor. Also, the inclusion of the Nike Zoom heel unit and the Phylon midsole give the KD VI maximum comfort and cushioning throughout.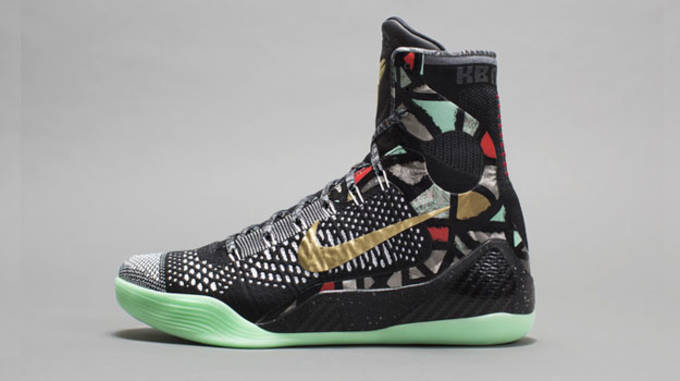 Release Date: February 14, 2014
Retail Price: $225
First brought out by fellow Laker teammate Nick Young, the Kobe 9 Elite is truly a breakthrough in innovation for sneakers. The inclusion of Flywire technology makes the Kobe 9 Elite 50% lighter then other options on the market. The carbon fiber heel gives additional stability all while providing premium support for quick cuts and sudden lateral movements. Too bad Kobe himself won't be lacing these up in New Orleans but we're sure somebody will take to the hardwood in this masterpiece.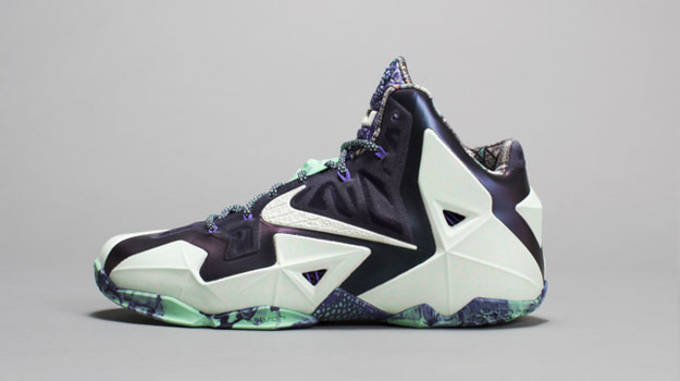 Release Date: February 14, 2014
Retail Price: $220
If your looking for tech, go no further then the Nike LeBron 11. Nike threw everything including the kitchen sink into King James latest signature model and it shows. The incorporation of Lunarlon midsole with Flywire technology gives the cushioning and support all throughout the sneaker. Also, the inclusion of Hyperposite material makes it ultra durable and offers up the the most responsive technologically advanced shoe to date.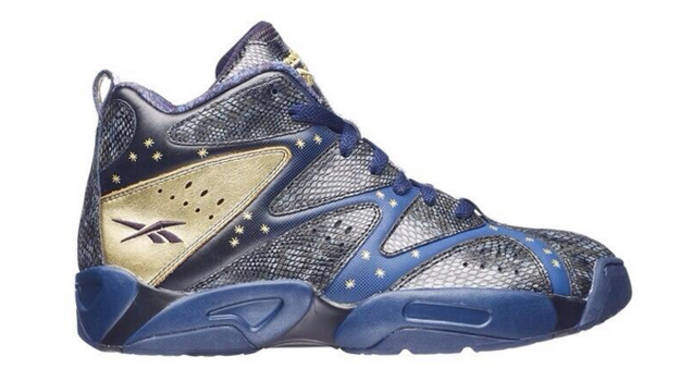 Release Date: February 14, 2014
Retail Price: $115
Originally made for Shawn Kemp back in 1994, the Reebok Kamikaze is making it's way back to the feet of numerous ballers. Designed off Kemp's freakish athletic ability, the Kamikaze has the comfort and durability needed for high intensity cuts and jumping.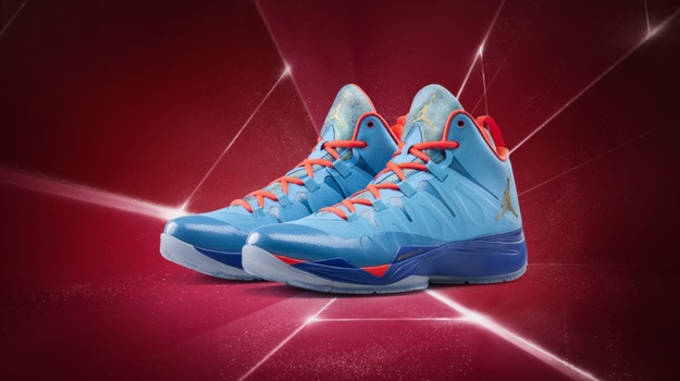 Release Date: February 14, 2014
Retail Price: $130
The Jordan Super.Fly 2 has been seen mainly on the feet of the ever exciting Blake Griffin. Featuring Hyperfuse construction for durability and ventilation, as well as Dynamic Fit technology for comfort, it wouldn't be surprising if a few people busted these out on All-Star Sunday.
Release Date: February 14, 2014
Retail Price: $150
Falling in line with eccentric colorways, the Jordan XX8 SE "All Star" is certainly going to make an appearance in New Orleans. Featuring volt green elephant print with black accents and translucent sole, the Jordan XX8 SE "All Star" gives the look and performance needed for the game's biggest night. The SE version is slightly different from the original Jordan XX8 but still includes all the technological advances including the traction rubber sole for hard cuts and lateral movements.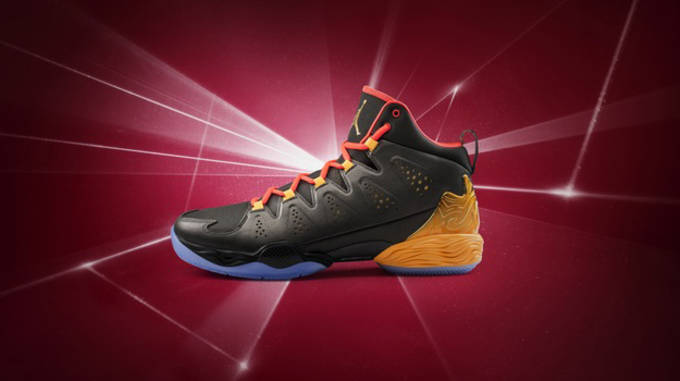 Release Date: February 14, 2014
Retail Price: $165
Part of the "Crescent City" collection, the Jordan Melo M10 feature an atomic mango and black colorway with gold touches and iced out sole. Melo will definitely be looking to take over in New Orleans this weekend in his 7th All-Star selection, and is certainly a favorite to take home the MVP award this Sunday.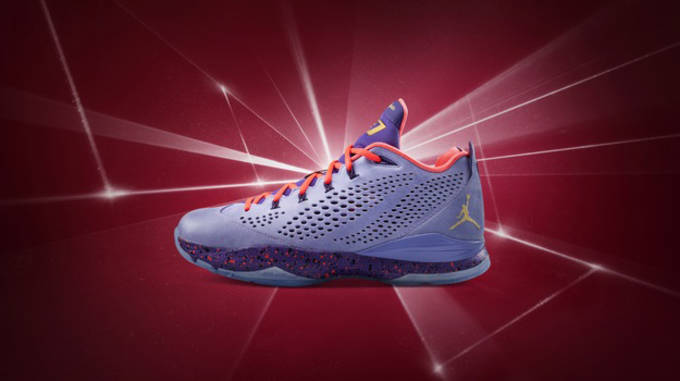 Release Date: February 14, 2014
Retail Price: $125
The Jordan CP3.VII gets ready for New Orleans this weekend in a very representative purple look. Chris Paul, who recently came back from a shoulder injury, will be playing in his 7th All-Star game and is looking to take home back to back MVP honors in the All-Star game, a feat never achieved before. Paul should feel comfortable, as he was drafted by New Orleans in 2005 and played there until 2011 before taking his talents to Los Angeles.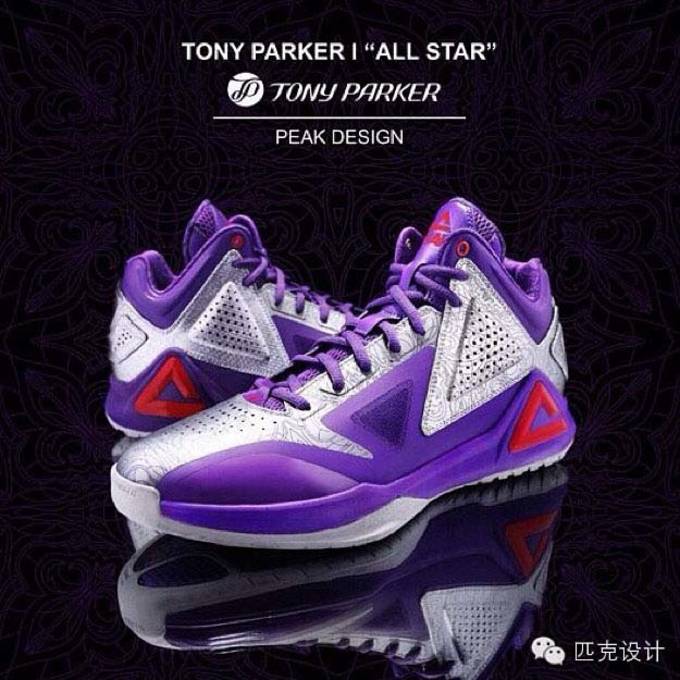 Release Date: N/A
Retail Price: N/A
Tony Parker will be appearing in his 6th All-Star game this Sunday, and Peak wanted to do something different. Much like his play over the years, Parker was never about flash, but more about execution. Always under the radar, Parker and the Spurs get the job done, but for All-Star weekend, Peak wants to bring some flare to Parker with these silver and purple player exclusives. Reminiscent of New Orleans, the silver and purple represent the host city, and the red Peak logo off sets the shoe nicely. Unfortunately there is no set release date for these or the alternate red colorway, but keep it locked for further details.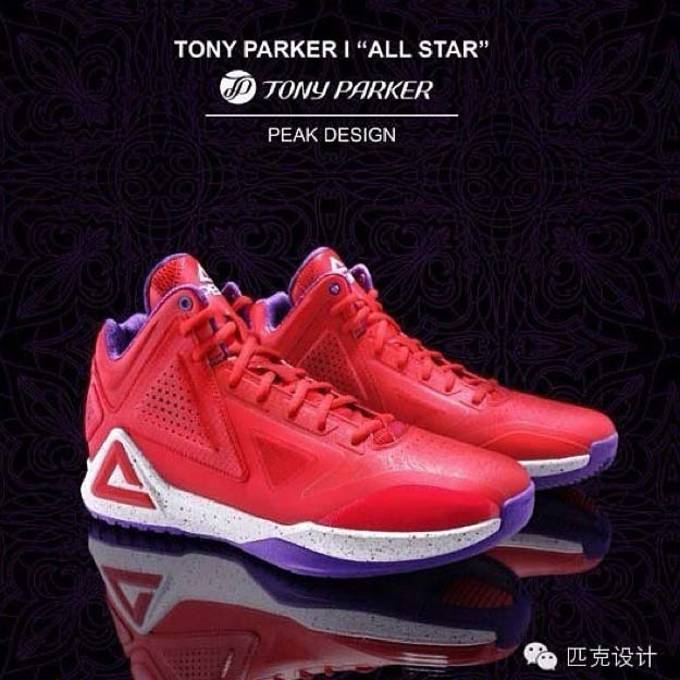 Release Date: N/A
Retail Price: $119.99
Under Armour went above and beyond to celebrate Steph Curry's first All-Star game. Following much uproar, especially from his coach Mark Jackson, that Curry was snubbed from last year's team, the NBA's best shooter will lace these up over the weekend. Inspired by Five-Star Basketball Camp, where many player's get their start, the Under Armour Anatomix Spawn feature a shiny silver and orange colorway with black accents to balance out the flash. Curry will lace these up for the game on Sunday and most likely for the 3-Point Contest Saturday night, where he's certainly the favorite.
RELATED: The 10 Best Sneakers Worn in Rookie Game History
RELATED: 10 Retro Basketball Technologies that Still Work Today