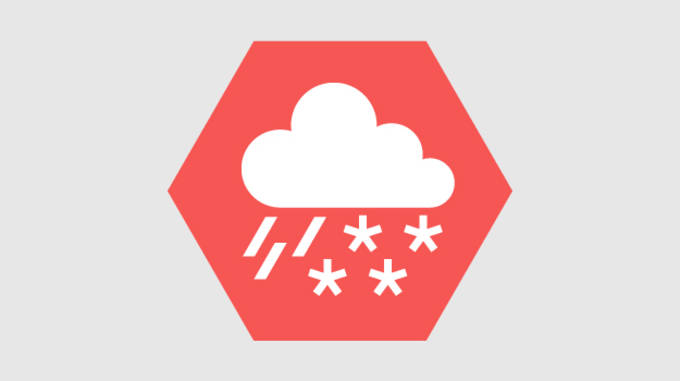 Don't let this weather slow you down. After all, this is the season to embrace the tranquility of your favorite running trail, right? Whether or not you're looking to log miles through rain or shine, properly equipping yourself this winter is key. Check out the running shoes that will get the job done, here are the best running shoes for taking on snow, sleet, and ice.
Calvy Click is the Editor-in-Chief of Sneaker Report. When she isn't writing about performance footwear and apparel, you can find her running around Manhattan to Rick Ross anthems. Keep up if you can on Instagram or Twitter. 
RELATED: How to Pick the Perfect Winter Running Shoe for You
RELATED: Fast, Warm and Tough: The 10 Best Winterized Shoes for Outdoor Running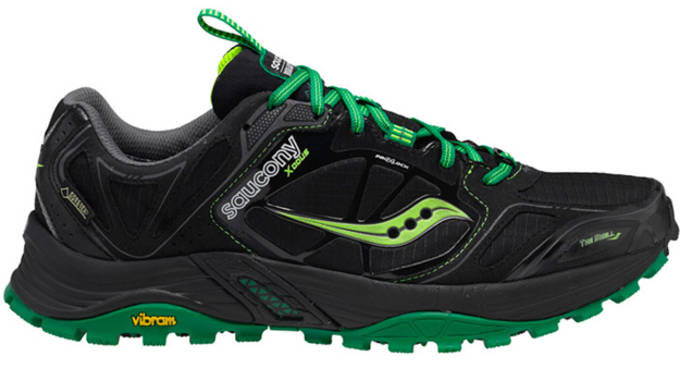 Saucony Xodus 4.0 GTX
Best for: taking on harsh winds, mild to moderate rain, icy conditions and light snow.
Extra points for: being so light and breathable you can (and will) wear these year round.
A sign of a great running shoe is when you put them on and completely forget about them. Equipped with Gore-Tex and Vibram technology, this shoe is completely outfitted to take on winter slush and icy roads from top to bottom. A weatherproof upper keeps feet dry (stay away from massive puddles though, common sense still applies), a handy tongue pocket keeps laces neatly tucked away so that freezing temps don't leave you in knots post-run, and multidirectional lugs keep you feeling secure even on the slickest streets.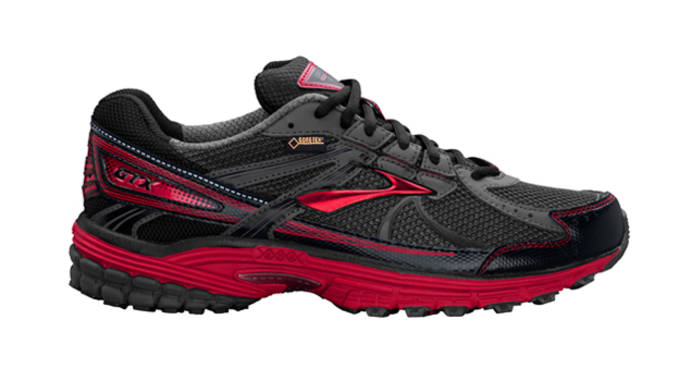 Brooks Running Adrenaline ASR 10 GTX
Best for: the coldest of days and the wettest of weather.
Extra points for: completing your winter running outdoor ninja look.
The black on red (or purple for the ladies) looks bad ass in the winter time with the right pair of black thermals, but you'll want these running shoes for their comfortable build and protective upper on the coldest of days. Unless you step into a small pond your feet will stay dry though snow, sleet and heavy rain thanks to a Gore-Tex equipped upper. Don't rock these in the summer though, your feet will sweat through your socks in five seconds flat.
$140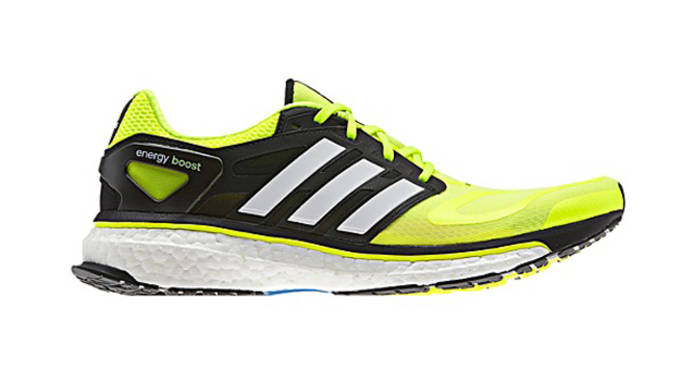 adidas Energy Boost
Best for: making you fall in love with running again.
Extra points for: making it onto a list it doesn't belong on.
Consider this one an honorable mention. adidas did not make these shoes to face snow, sleet, rain or ice. The upper doesn't shield rain or kicked up snow and your feet will cross the finish line a little on the wet side. Why add these to this list then? We love them! Comfortable, responsive and practically perfect in every other way, the outsole traction held up to ice slicks and heavy snowfall, allowing us to finish a 9 miler on a snowy morning in New York. Not equipped for snow and ice, but we're addicted so we tried it and came out pleased that a little bit of wet didn't hinder our finishing time.
$150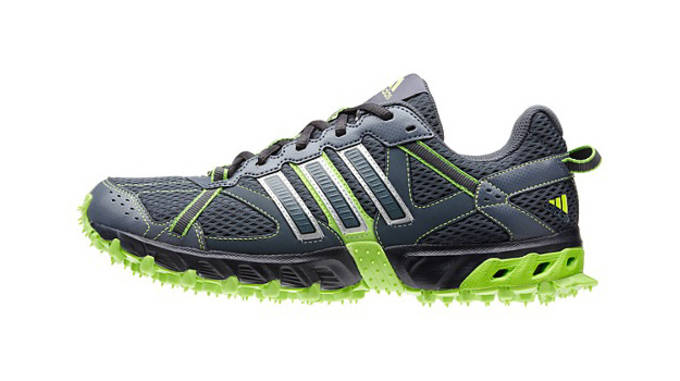 adidas Thrasher 2.0 
Best for: taking on the frozen tundra.
Extra points for: keeping a super low profile without sacrificing stability.
Now onto an adidas running shoe that's meant to face the wintery mix. Go a half size up when you order these, the most common problem with the Thrasher is definitely the fit. Besides that, this low profile trail shoe is a great trail runner thanks to the Adiwear traction outsole. This is as close to a Spiderman grip we got in 2013, we'll keep you in the loop for the Thrasher 3.0.
$65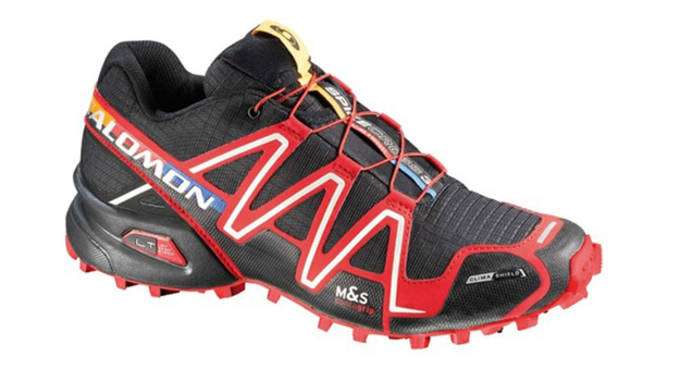 Salomon Spikecross 3 CS
Best for: taking on the most diverse trail you can find
Extra points for: being the toughest shoe on this list.
The traction on the Spikecross 3 CS is not a joke, coming from a brand that focuses exclusively on trail running this shoe is equipped to take on the slickest ice, deepest snow banks and heaviest rain fall. This might not be the lightest shoe you've ever slipped into, but something about the 3 feels very official. If you've ever wanted to look like one of the veteran runners you see out during a blizzard, this is your shoe.
$170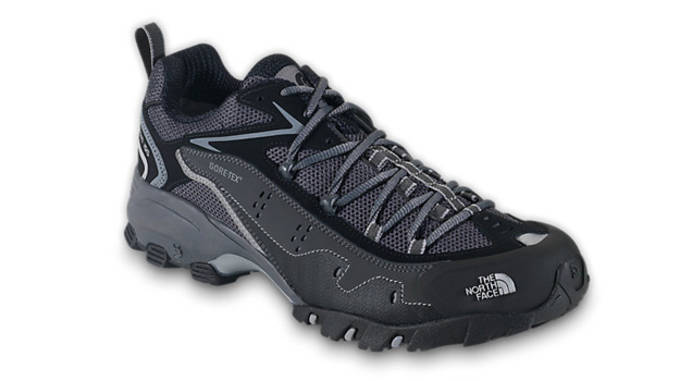 The North Face Ultra 106 GTX XCR Shoe
Best for: walking the dog,yard work, and the occasional run.
Extra points for: a rugged Gore-Tex toe box that will keep your toes dry through the worst puddles.
While the Ultra 106 GTX XCR is well equipped to take on all weather conditions, it's not the lightest shoe on the market today by a stretch. But for runners who want to rely on a sturdy midsole and a well-protected upper, this is your shoe.
$120