The 2014 FIFA World Cup in Brazil kicks off in just a few short months. During qualifying play, adidas released the "Tricolor" uniform kit for the Mexican National team, and now we get the latest installment.
The Three Stripes unveiled the away kit for the Mexican team which they will be wearing this summer in Brazil. Much like the "Tricolor" uniforms, the red color and design highlights the history and culture of Mexico and El Tri.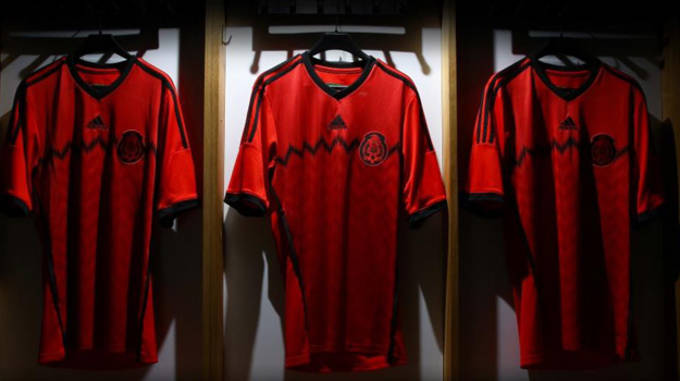 Featuring a red and black color scheme, the away kit is a modern twist on the on the color combination used from the 1930 World Cup in Uraguay all the way through the 1958 World Cup in Sweden, and pays homage to the nations flag. The kit also features adizero technology, making it the lightest ever created and 40% lighter then previous adidas kits.
Mexico begins World Cup play in Group A against Cameroon, June 14. Stay tuned for more World Cup updates and all future kits from adidas.
RELATED: Nike Releases the 2014 Mercurial Vapor IX Fast Forward '02 Edition
RELATED: The 10 Most Exciting World Cup Matchups To Watch For in 2014