This weather calls for some eye candy. This is the time of year where outside runs suck, the gym is packed with NYE resolution-ers (still?! I know!) and the lack of sun has our friends and family calling us an affectionate shade of "ghost."
Enter the likes of Yuko Kanatani, a Japanese artist that has partnered with Nike for the "Tight of the Moment" project. Beginning in late January, the three tight collection will debut this week just in time to brighten up the shortest of winter days. Sounds like we have a lot to look forward to, as Yuko explains her process, "At the beginning of the project, needing to match my drawings to a moving body was quite a hurdle. But it was also very inspiring and interesting to have outside direction and try something new."
Yuko tailored her illustrations to the female form thanks to a body map provided by Nike Sport Research Lab. The overall design (appropriately named the NTM-Magical Kaleidoscope) is geared to add pops of color and shapes to highlight your leg's key muscles, which is great news for any woman seeking Steffi Graf-level legs. What more could you ask from a pair of tights during the darkest days of the year? Nicely done, Nike.
The NTM-Magical Kaleidoscope will be available online and in stores in two Nike Pro styles, the Pro Tight and Pro Sports Bra, along with the Nike Studio Wrap Pack tomorrow, January 28.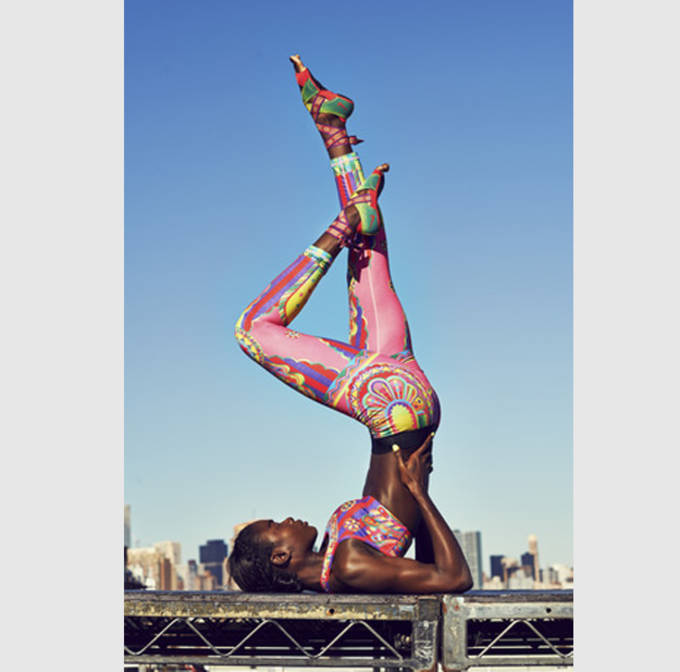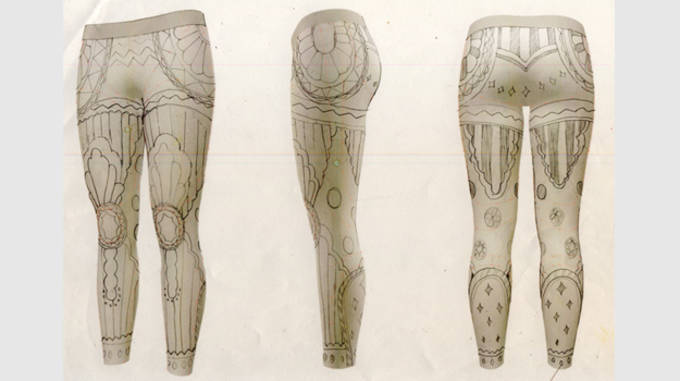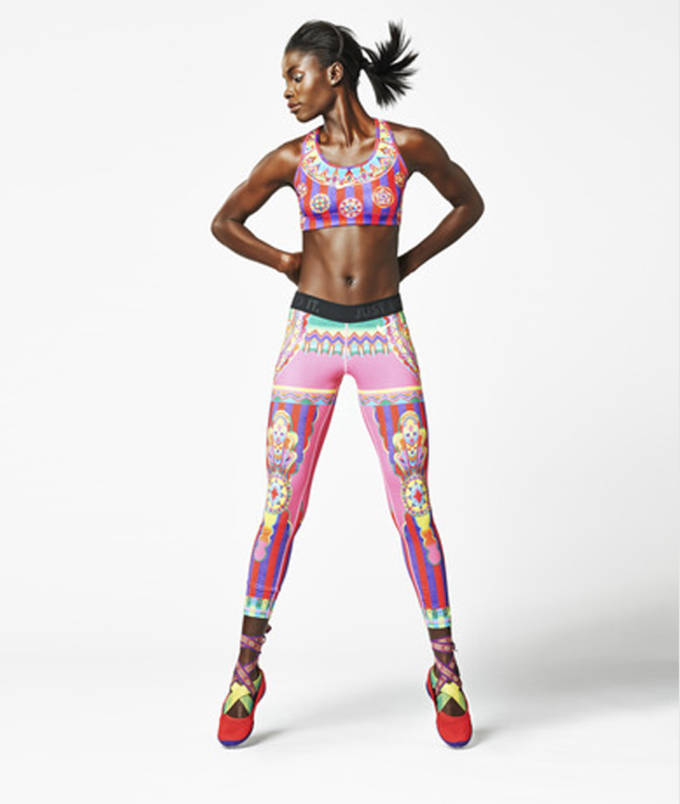 [Nike]
RELATED: Listen Up, Ladies: 12 Running Essentials You Need to Rev Up Your Workout
RELATED: 10 Performance Brands Every Woman Should Consider This Year