The New York Knicks defeated the Los Angeles Lakers 110-103 in a relatively tight contest on a Sunday afternoon. Carmelo Anthony was good but not 62-point good in the win. Melo finished with 35 points, 4 rebounds, and 5 assists in the victory with Raymond Felton providing some support with 20 points and 5 assists.
The game featured a bevy of golden shoes in the game in honor of Award season. Anthony played in a gold and silver "Award Season" PE colorway of the Jordan Melo M10, Felton wore the "Award Season" PE of the Under Armour Anatomix Spawn, and Wesley Johnson of the Lakers got in on the action with the gold adidas Crazy 1 "Award Season" PE.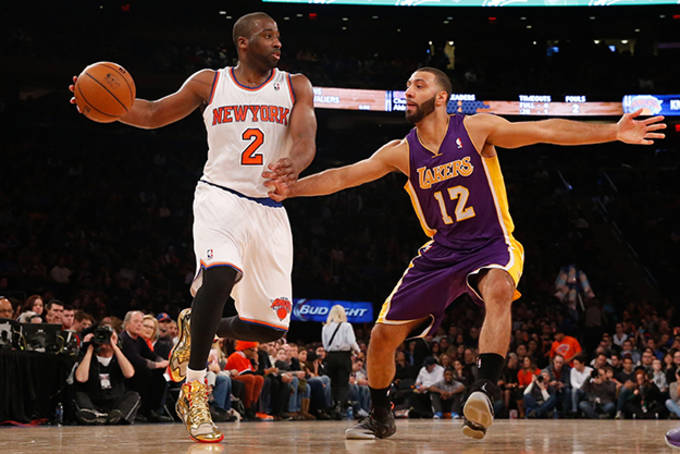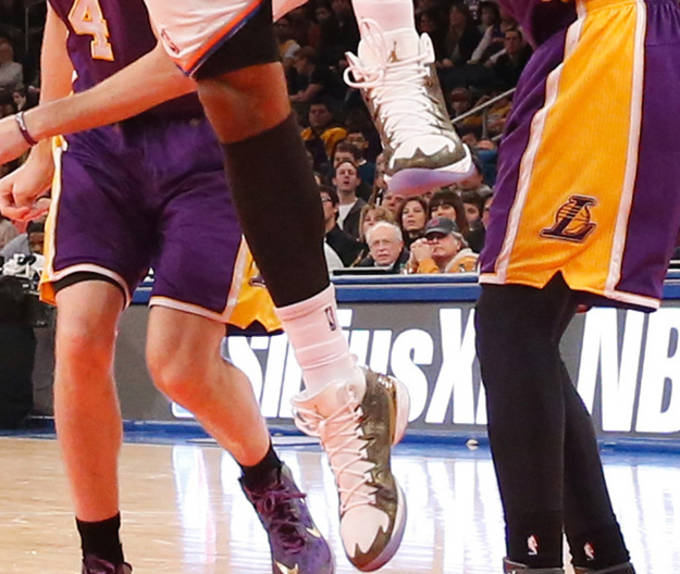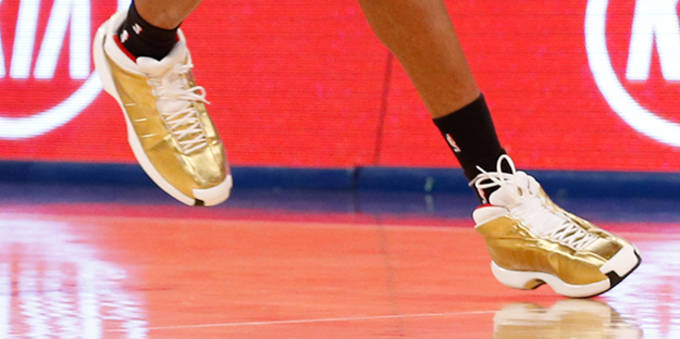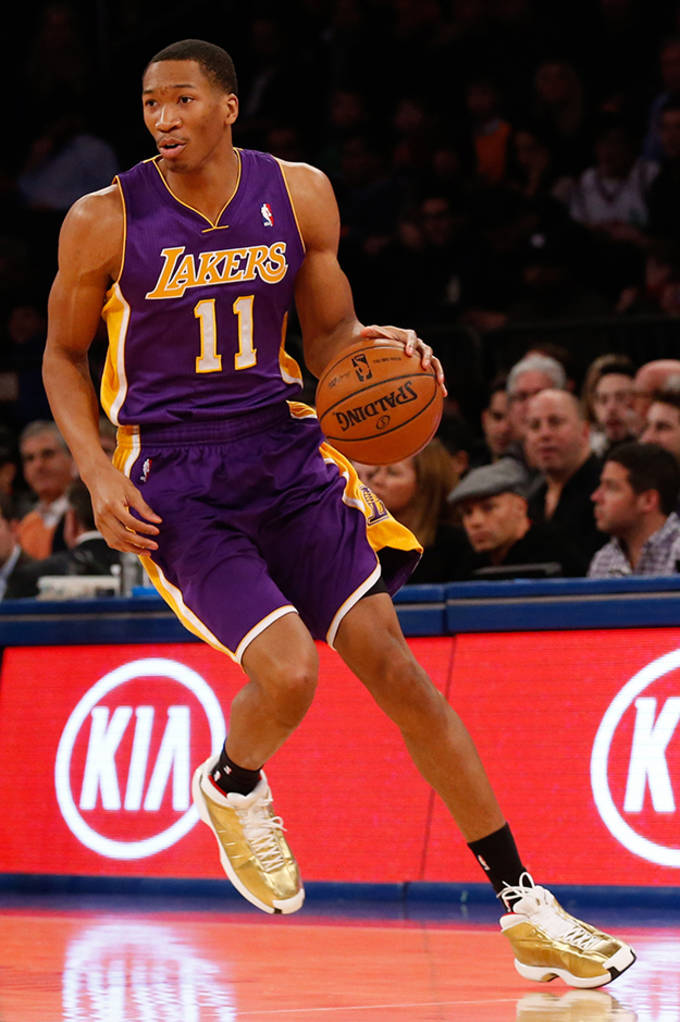 Rafael Canton is a freelance writer from Queens, NY and contributor to Sneaker Report. Anytime there is a conversation about the NBA, music, or nutella, he can be found in the thick of the discussion. He can be found on Twitter @RafelitoC7.
RELATED: Jordan Brand Launches the Melo M10
RELATED: adidas Announces the Return of the Crazy 1