Things didn't get any better for first overall pick Anthony Bennet last night as J.R. Smith and the Knicks took down the struggling Cavalier's by a score of 117-86.
Smith busted out the Kobe 9 Elite last night for the first time and channeled his inner Mamba, going for 19 points and sprinkled in a couple highlight plays in the blowout. Smith's struggles this year have been often documented as he and the Knick's struggled out of the gate starting the season with an abysmal 9-21 record going into 2014. Hopefully after the whole shoe lace and benching fiasco, this will be the spark Smith and the Knicks need to ascend back towards the top of the east, where it was believed they would be.
Smith crossed up Anthony Bennett along the baseline and followed up with a dunk that would make Bennett want to go back to the D-League (where he seemingly belongs). Later on, he shook up Tristan Thompson with a mean double cross over and jumpshot while Thompson laid on the floor helpless. Think Thompson should go out and invest in his own pair of Kobe 9's, he could definitely use that extra ankle support.
J.R. and the whole Knicks squad were rolling last night, let's just hope they didn't hit up Greenhouse for some post game celebrations, because LeBron and the Heat come to the mecca Saturday night and he always looks to put on a show in New York.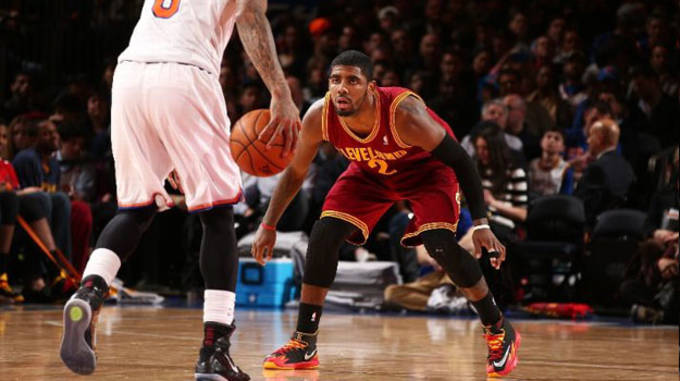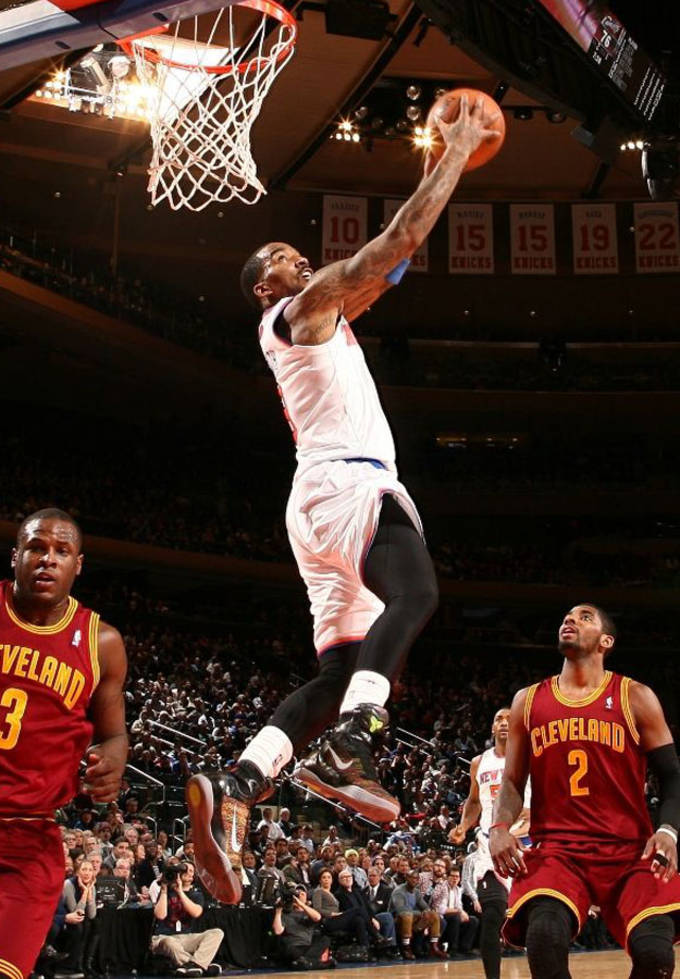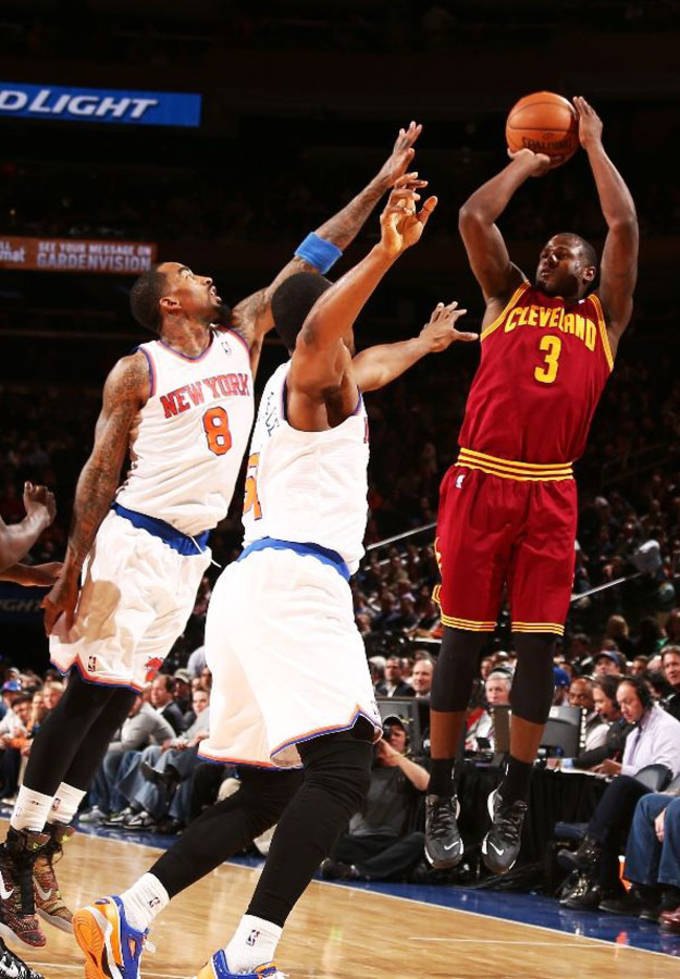 RELATED: J.R. Smith Unties Shawn Marion's Nike Hyperfuse 2013 During the Middle of a Game
RELATED: The Sneaker's Worn for J.R. Smith's 10 Highest Scoring Games this Season