J.R. Smith is continuing his shoelace incidents, and unfortunately for him the NBA has responded. Smith was warned by the NBA for untying Shawn Marion's shoes and Smith proceeded to attempt to untie Greg Monroe of the Detroit Pistons' shoes during New York's close victory over the Detroit Pistons last night.
After failing to follow the NBA's warning, Smith was fined by the NBA $50,000 for the incident and it has to be based more on the principle of Smith failing to follow NBA orders.
Now a report from ESPN NY says that the Knicks will be looking to trade Smith, but that will be tough, as Smith is owed three years, and $18 million on his contract that he signed this offseason.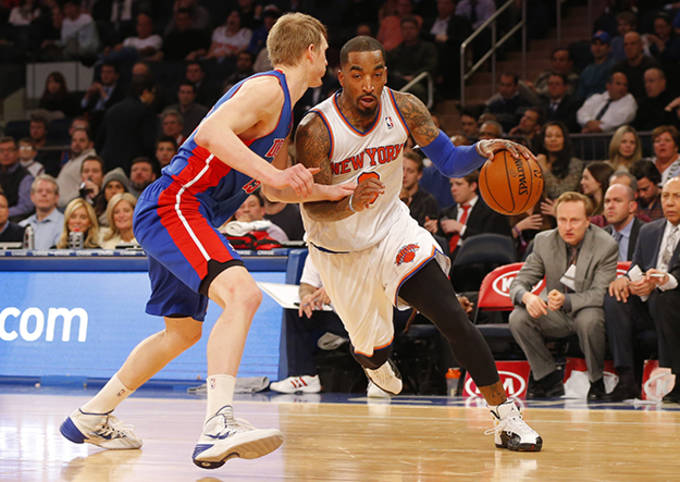 Smith has been wearing multiple shoes, and it's an adventure to track. Smith recently wore the Air Jordan 12 Retro "Taxi" during the Knicks' game against the Pistons. He's also worn Nike Hyperdunk 2013's among other shoes.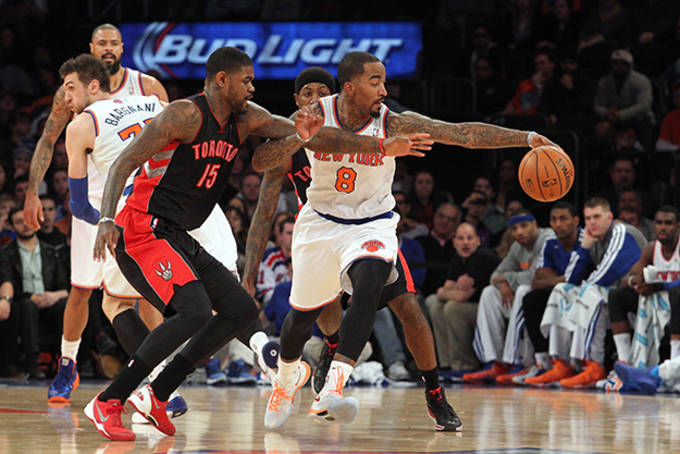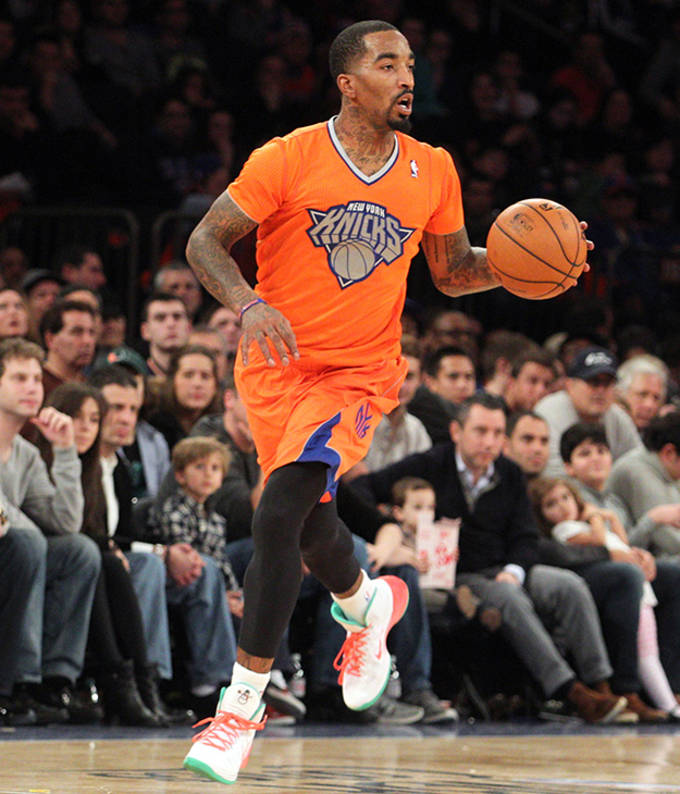 Rafael Canton is a freelance writer from Queens, NY and contributor to Sneaker Report. Anytime there is a conversation about the NBA, music, or nutella, he can be found in the thick of the discussion. He can be found on Twitter @RafelitoC7.
RELATED: J.R. Smith Unties Shawn Marion's Nike Hyperfuse 2013 Shoes During the Middle of a Game