Whether it be his miraculous completion to David Tyree in Super Bowl XLII or his pinpoint throw to Mario Manningham in Super Bowl XLVI, New York Giants quarterback Eli Manning has had his fair share of historic memorabilia-making moments.
However, the validity of Eli's game-used gear is now in question after a lawsuit accuses the two-time Super Bowl MVP of creating fake game-worn equipment with intentions of selling it. Apparently, Manning did not want to part with his own historic equipment and, instead, replaced it with old beat up gear that appeared game-used.
Among the items that Manning allegedly feigned are helmets and jerseys from the Giants' Super Bowl appearances and his rookie season, including the helmet worn by him during Super Bowl XLII that is on display in the Pro Football Hall of Fame.
Luckily, we here at Sneaker Report have on record what shoes Manning was wearing during his Super Bowl victories. If you have any supposed game-worn cleats from those games and they do not look like these classic Reebok football cleats, then you're getting played.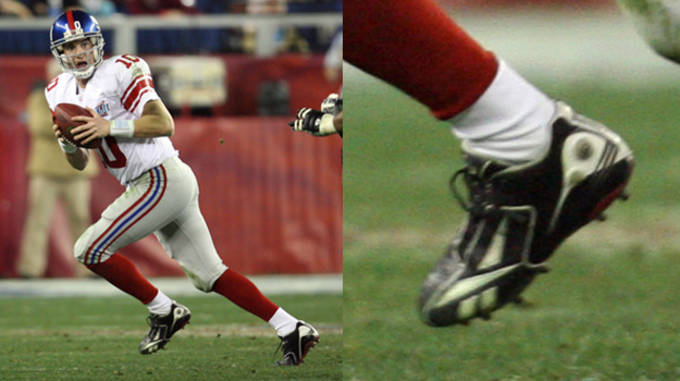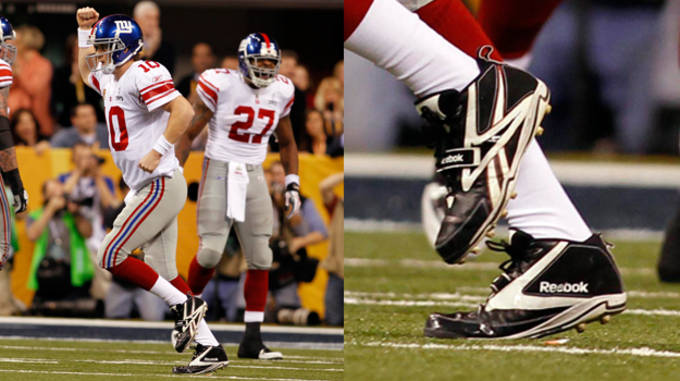 RELATED: Big Game, Big Shoes: The Cleats Worn by Every Super Bowl MVP
RELATED: The 25 Best Football Cleats From the Past 5 Years
RELATED: The 10 Best Football Cleats Available Now