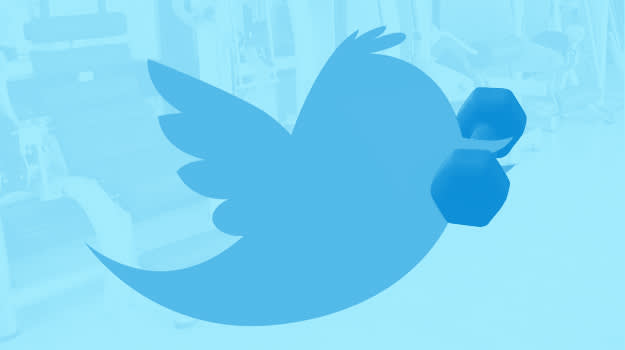 For social media, it seems that going to the gym or doing a physical activity always calls for some showing off and letting others know how much you're working out, getting in shape, losing weight, or sticking to a New Years resolution. But there's a fine line between being a regular everyday athlete or a tool-ish meathead. We all know the type.
Letting your followers know whats up is one thing, but to bombard a timeline with unnecessary, and testosterone-heavy hashtags is a totally different ballgame. Your #GymFlow #GymSwag and #GymProblems can only be tolerated so much. Is it not enough to just let them know you're at the gym? Or must everyone know your #thoughtswhilerunning or what body part you're focusing on today.
It's a controversial topic, while we're all about hitting the gym here is a list of fitness hashtags that blur the line.
RELATED: Don't Be This Guy: 25 Athlete Stereotypes to Avoid on Social Media
RELATED: The Best Workout Songs of 2013

#LegDay
Hashtagging leg day is a lot like throwing 415 on the squat bar and then spend more time standing under it, grunting and staring at yourself in the mirror than you actually do squatting. We get it, it's leg day.

#NewYearNewMe
Preach brother, preach.

#ThoughtsWhileRunning
"#ThoughtsWhileRunning" gives too many people way to much confidence to share their thoughts with the world and opens so many more doors to possible thought hashtags. #ThoughtsWhilePooping?

#Protein
I'm not quite sure why broadcasting the fact that your drinking a protein shake has become synonymous with being a tool or douchey, but it may be because of the once popular "My New Haircut" video.

 #HydrateOrDie
There's a first and last time for everything. This is both.

#GymProblems
What happens at the gym, stays at the gym. Unless you're in Jersey, then there's some serious #GymProblems

#DoYouEvenLiftBro
Well do you?

#BallerProblems
There seems to be a lot of self proclaimed "ballers" and too many of them seem to have problems.

#GymFlow
Gym flow is almost as annoying as that cute couple that match in the gym.

#GetFitOrDieTrying
The point of getting fit is to reduce the risk of dying. You don't want to over do it. But I like the #Dedication. #NoDaysOff

#Dedication
Hashtagging dedication is like patting yourself on the back, just remember actions speak louder than words.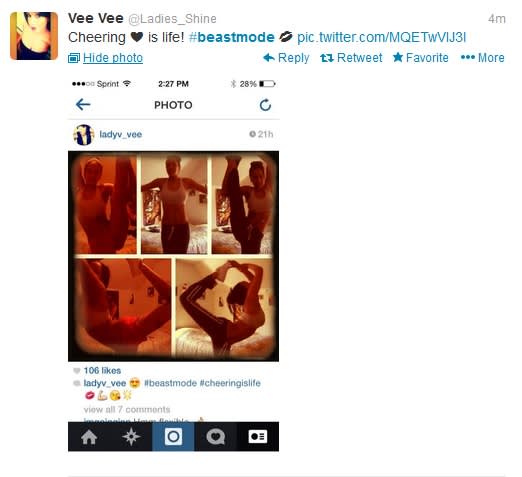 #BeastMode
This may be the incorrect usage of "Beast Mode" but I guess it's debatable.

#SunsOutGunsOut
If you're attempting to be funny, yes. If you're serious, no.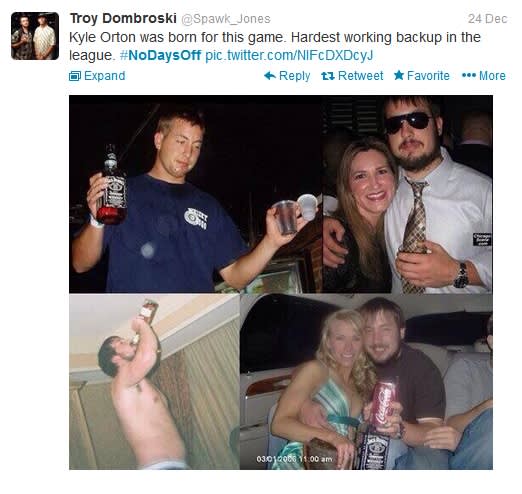 #NoDaysOff
For a backup quarterback living the dream and taking #NoDaysOff, aside from the loss to the Philadelphia Eagles, Cowboys backup quarterback Kyle Orton actually played a decent football game in week 17.

#GetYourWeightUpKid
It's always funny when a gym teacher loses his cool for a second and relives the glory days at the expense of an innocent 7th grader. It's even more funny when he tells them to get their weight up.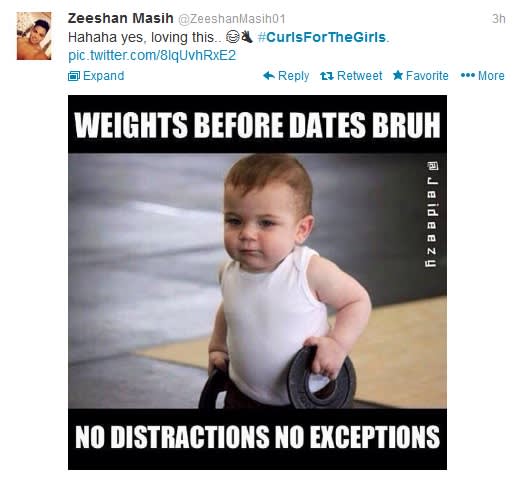 #CurlsForTheGirls
Don't do it for the woman, women never notice.

#GymSwag
What's the point of pre-workouts, protein and supplements if you don't have gym swag? The swag is vital but we desperately need to come up with another word for it. Kanye was close with "swagoo."

#GetSwole
It's totes ridic to shorten words in order to sound cool.

#BallIsLife
Pretty Boy Jake needs some more balls to train with #BallisLife
RELATED: Don't Be This Guy: 25 Athlete Stereotypes to Avoid on Social Media
RELATED: The Best Workout Songs of 2013