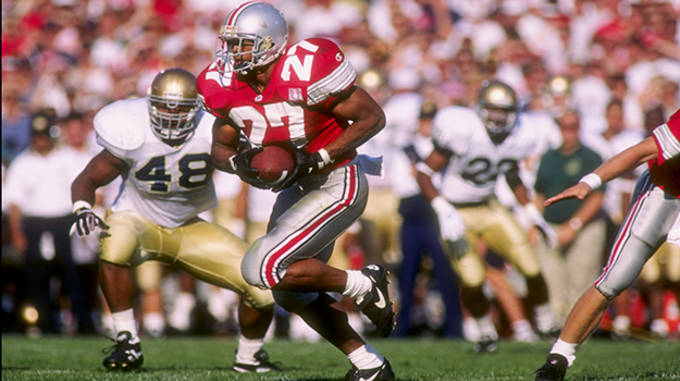 The NCAA Football season is coming to a close soon and that means that award announcements are coming soon. The most important trophy of them all is the Heisman trophy. The list of Heisman trophy award winner varies with multiple former stars featured on the list as well as some players whose collegiate prowess never translated to the NFL. Looking at the cleats and shoes at these players also varies with a varying amount of brands and models that is just too much to wrap one's head around. Here is a look at the Cleats Worn by the Last 20 Heisman Trophy Winners.
Rafael Canton is a freelance writer from Queens, NY and contributor to Sneaker Report. Anytime there is a conversation about the NBA, music, or nutella, he can be found in the thick of the discussion. He can be found on Twitter @RafelitoC7.
RELATED: Heisman Watch: Breaking Down the Stats of the Best College Players This Week
RELATED: The 25 Best College Football Helmets of 2012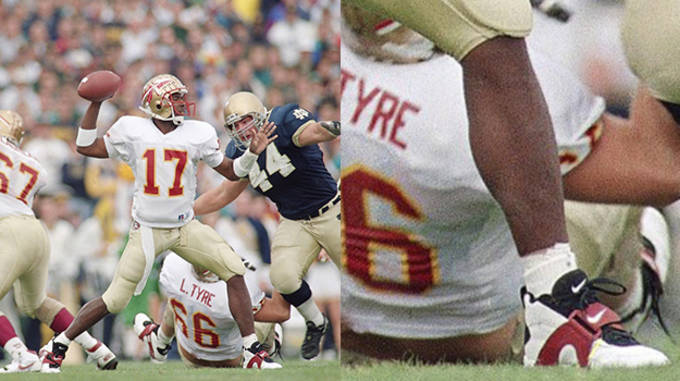 Nike Air Veer
Heisman Winner: Charlie Ward
Year: 1993
Charlie Ward was the perfect example of a multi-skilled athlete. Ward played baseball in high school and played basketball, football, and tennis throughout college. After winning the Heisman trophy for Florida State, Ward chose to play basketball rather than football because of the lack of a guarantee that he would be taken in the first round of the NFL Draft. Ward went on to have a relatively successful, but quiet career in the NBA spending most of his NBA tenure with the New York Knicks.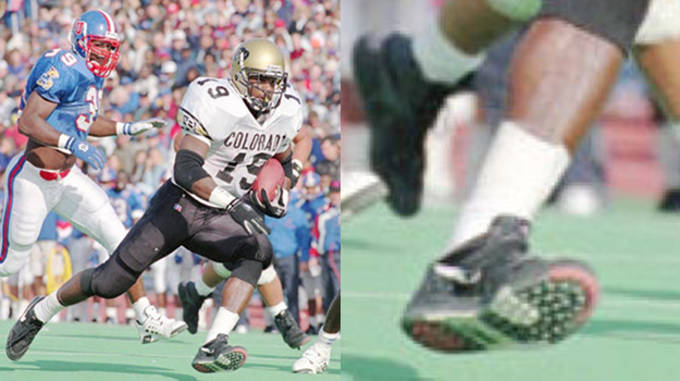 Nike Field General Astro Turf 
Heisman Winner: Rashaan Salaam
Year: 1994
It's very rare to see Heisman trophy winners come out of Colorado. Rashaan Salaam was the first player from Colorado to win the Heisman and it was well deserved. Salaam rushed for a school-record 2,055 yards and becoming only the fourth college running back to run for more than 2,000 yards in a season. After his successful college career, Salaam got off to a good start in his NFL career rushing for 1,000 yards in his first NFL season with the Bears. After that, Salaam's career fizzled due to injuries and some fumbling issues.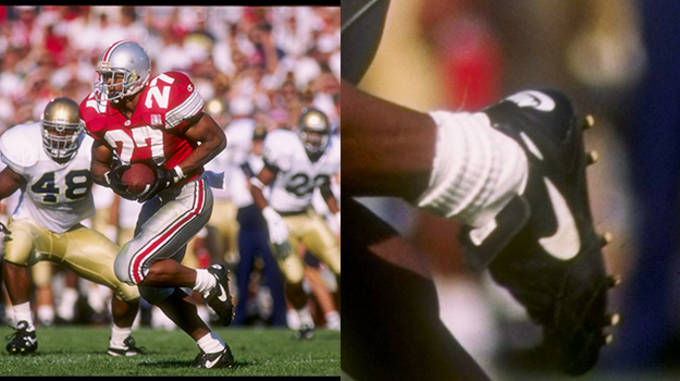 Nike Premier
Heisman Winner: Eddie George
Year: 1995
The Ohio State Buckeyes had a special running back in Eddie George. George rushed for a school record 1,927 yards and 24 touchdowns, an average of 152.2 yards per game, while also catching 44 passes for 399 yards during his Heisman trophy season. George went on to the NFL where he made four consecutive Pro Bowls while rushing for more than 10,000 yards during his NFL career.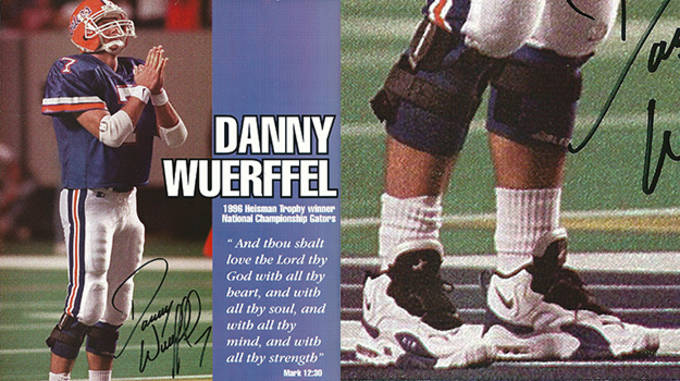 Nike Air Max Speed Turf
Heisman Winner: Danny Wuerffel
Year: 1996
Danny Wuerffel was completing the full sweep of awards for the Florida Gators in 1996. Wuerffel was a consensus first-team All-American in 1996, won the Davey O'Brien Award and the Johnny Unitas Golden Arm Award in 1996, and was named the Quarterback of the Year by the Touchdown Club of Columbus in 1996. Oh yeah, he also happened to win the Heisman trophy that year. He also led his Gators to a 1996 national championship with a 52–20 victory over Florida State in the Sugar Bowl. Wuerffel's pro career was a lot less successful. After being drafted in the fourth round, Wuerffel played just parts of five seasons in the NFL as a backup quarterback before playing football in Europe.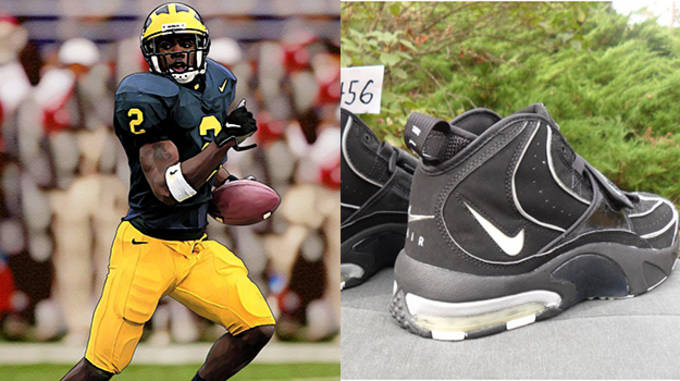 Nike Air Pro Streak Max
Heisman Winner: Charles Woodson
Year: 1997
The Nike Air Pro Streak Max is synonymous with Charles Woodson's Heisman year because of the amount of success Woodson experienced in the shoe. Woodson was a constant highlight with electric kick returns and great defense at the cornerback position for the Michigan Wolverines. Woodson would go on to have a great career playing with the Oakland Raiders, Green Bay Packers in an NFL career that is still going strong after a career that began in 1998.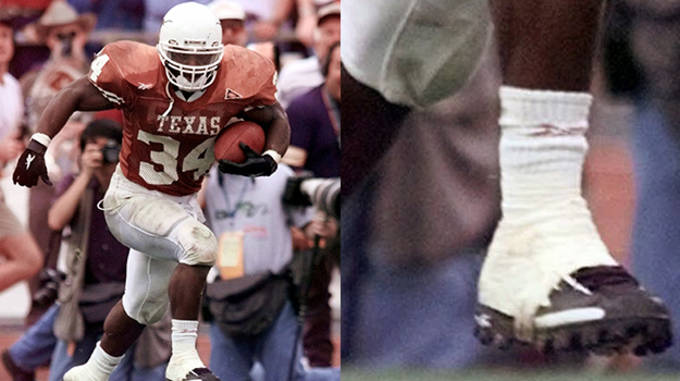 Reebok Pit-Bull Mid Lite
Heisman Winner: Ricky Williams
Year: 1998
Before Ricky Williams was dealing with NFL suspensions and botched NFL contracts he was a superstar running back for the Texas Longhorns. Williams capped off a great college career with a 1998 Heisman Trophy as well as the Doak Walker Award, the Jim Brown Trophy, the Walter Camp Award, the Maxwell Award, and the AP College Player of the Year. Williams would go on to a solid playing career that was overshadowed by his off the field actions including multiple suspensions for his marijuana issues as well as some outlandish quotes.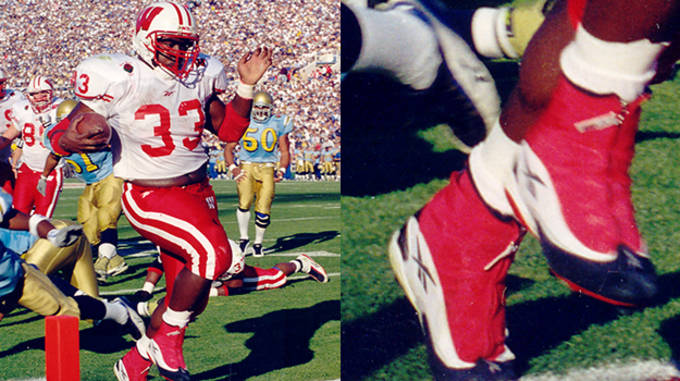 Reebok Shroud
Heisman Winner: Ron Dayne
Year: 1999
Ron Dayne was a different kind of running back. He was bruising running back at a big 270 pounds. At the University of Wisconsin, Dayne earned nicknames like "Great Dayne" as he rushed for 6,397 career yards which still stands as the Division I-A career rushing record. Dayne was drafted by the New York Giants and was a solid goal line option. He was never the same running back that he was in college, but he was still able to make a solid career out of where he started.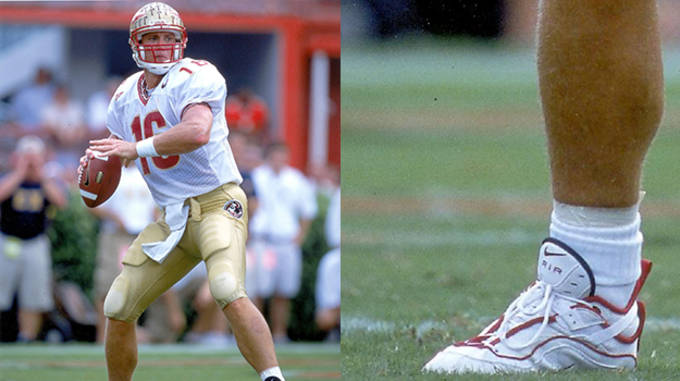 Nike Air Zoom Barracuda
Heisman Winner: Chris Weinke
Year: 2000
Sometimes, a great NCAA career does not translate to a great NFL career. Chris Weinke went through that experience as he tore up the college ranks but struggled in the NFL. Weinke was the oldest player ever to win the Heisman Trophy at the age of 28 and he threw for 4.167 passing yards during his senior year at Florida State. Unfortunately for Weinke, his NFL career was nothing special. He holds the dubious distinction of having the second longest losing streak in NFL at 17 games lost in a row.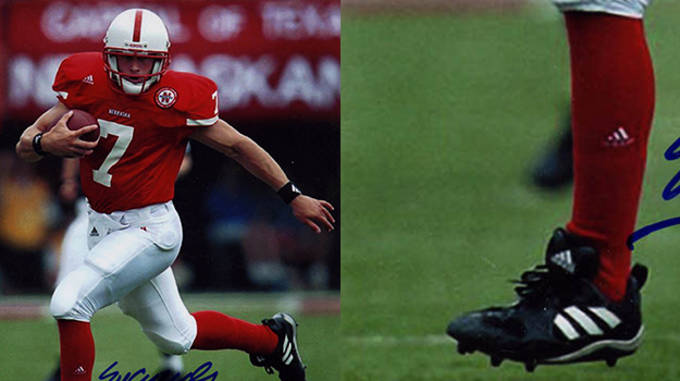 adidas Gridiron D Lo
Heisman Winner: Eric Crouch
Year: 2001
Eric Crouch had a phenomenal senior year for Nebraska. Crouch became only the fourth player in Division 1 history to both pass and rush for 3000 yards in a career and Crouch won the Heisman trophy after beating Florida's Rex Grossman and Miami's Ken Dorsey in the closest Heisman ballot since 1985. His NFL career was short lived. Crouch was seen by NFL teams as being too short to play quarterback, and failed to stay in the league. He would end up playing in NFL Europe, CFL, AAFL, and UFL.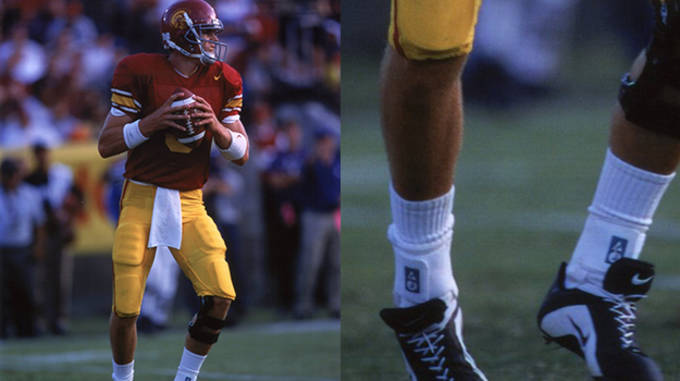 Nike Super Speed D 3/4
Heisman Winner: Carson Palmer
Year: 2002
USC has dominated the 2000's with multiple Heisman trophy winners and it all started with quarterback Carson Palmer. Palmer won his trophy in 2002 with an astounding 33 touchdowns during the season. After being drafted in the first round by the Cincinnati Bengals, Palmer has had a solid quarterback career with two Pro Bowl appearances and some stops along the way in Oakland and Arizona where he's leading the Cardinals to a Playoff appearance this season.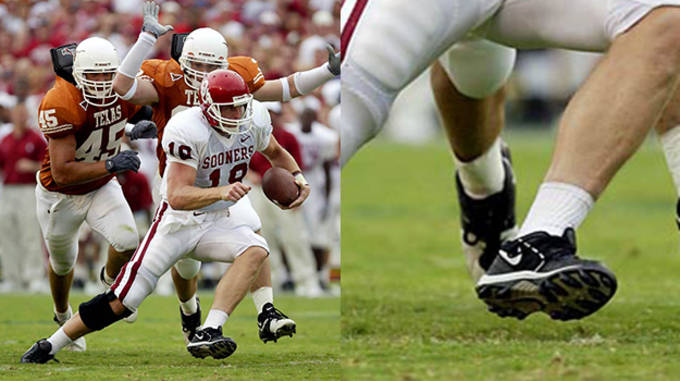 Nike Land Shark 3/4
Heisman Winner: Jason White
Year: 2003
Jason White won the Heisman Trophy in 2003 after throwing 40 touchdown passes and 8 interceptions. White was also won the Associated Press Player of the Year, unanimous All-American, consensus Big 12 Offensive Player of the Year, the Davey O'Brien Award and the Jim Thorpe Courage Award in his 2003 season. He was also the 2003 NCAA QB of the Year as awarded by the Touchdown Club of Columbus. After the successful collegiate stretch, White never played in an NFL game due to worries over his knee problems.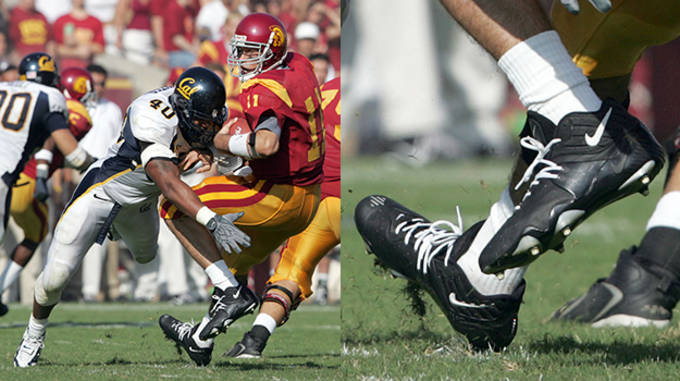 Nike Air Zoom Apocalypse III
Heisman Winner: Matt Leinart
Year: 2004
Matt Leinart had a spectacular junior season for the USC Trojans. He won the 2004 Heisman and the Trojans won the BCS Championship in the same season. After a successful college run, Leinart failed to live up to the college success he experienced. After an unsuccessful stretch with the Arizona Cardinals, Leinart played with Houston and Oakland, but has failed to find a consistent home.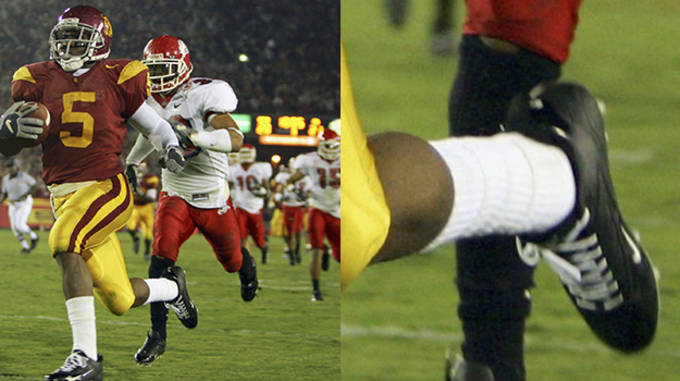 Nike Super Speed D 3/4
Heisman Winner: Reggie Bush
Year: 2005
An ultimate rarity in sports is seeing a player have to forfeit a trophy. Reggie Bush had to do just that after the allegations that he received improper benefits were central to an NCAA investigation of the USC football program that led to severe NCAA sanctions against USC. Bush had a great career at USC and is still a solid option as a running back in the NFL, but it definitely hurts for him not to have that Heisman trophy anymore.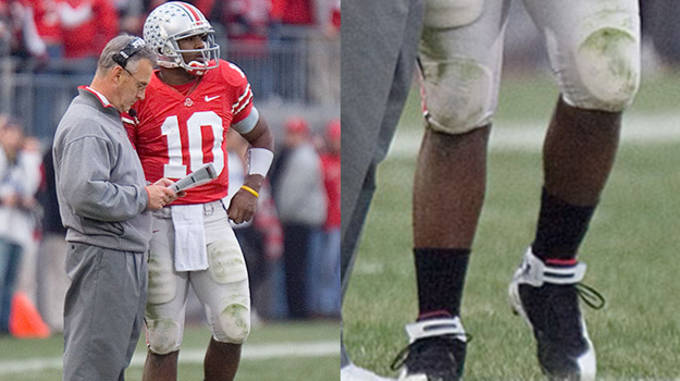 Nike Air Zoom Vick IV D
Heisman Winner: Troy Smith
Year: 2006
Troy Smith routed the Heisman trophy and he took 86.7% of the first place votes, a record that still stands to this day. Smith has never been able to find a home. After winning the Heisman trophy in 2006, Smith really struggled to get a chance in the NFL. He was taken in the fifth round, and never had his own chance to start full-time for a full season. Smith was out of the league after five years and played in the CFL recently.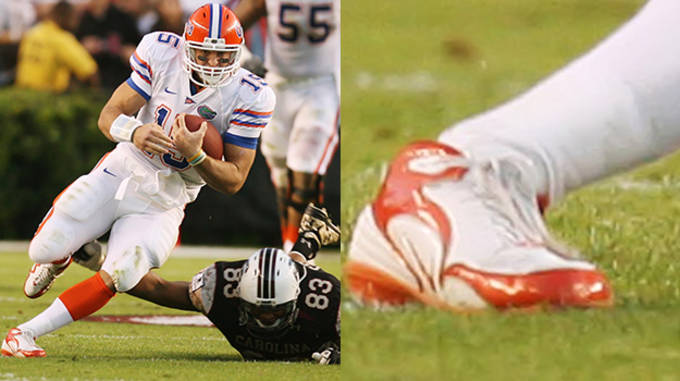 Nike Zoom Merciless TD
Heisman Winner: Tim Tebow
Year: 2007
The story of Tim Tebow began at Florida where he established himself as the center of the Florida Gators offense. Tebow won the Heisman trophy during his sophomore season and won the BCS National Championship in the same season. After his college career, Tebow has had a professional career of highlights and lowlights. Tebow led the Denver Broncos to a Wild Card victory over the Pittsburgh Steelers with a game-winning touchdown throw. He also experienced much criticism for his throwing accuracy and struggles on the field. Tebow's currently a free agent with his career in doubt after missing this current NFL season.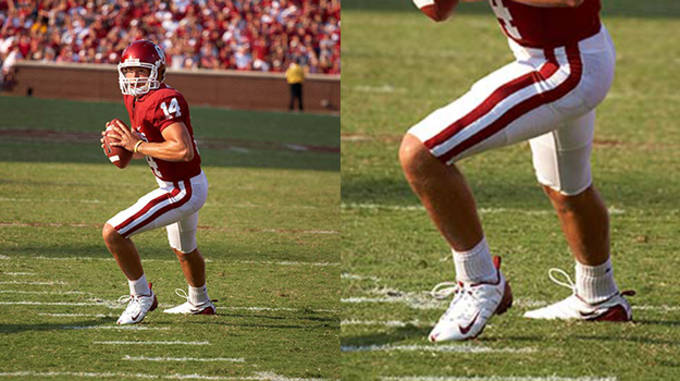 Nike Speed TD Low
Heisman Winner: Sam Bradford
Year: 2008
One of the best young quarterbacks during the "Tim Tebow era" was Sam Bradford. The Oklahoma quarterback won a Heisman trophy in his sophomore year for the Sooners. In his first season in the NFL, Bradford set the record for most completions by a rookie in NFL history, which helped earn him the NFL Offensive Rookie of the Year award. He's played on some really bad Rams teams, but is still trying to find his way after he tore his ACL in the current NFL season.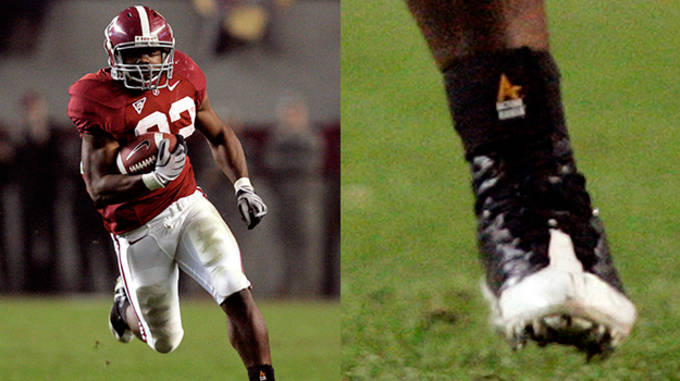 Nike Vapor Carbon Fly TD
Heisman Winner: Mark Ingram, Jr.
Year: 2009
Mark Ingram, Jr. continued the trend of successful college running backs not translating to the NFL. Ingram was phenomenal for the Alabama Crimson Tide with a Heisman trophy in 2009 and then helping Alabama win a BCS Championship in 2010. So far, Ingram has been average as an NFL running back. Ingram's just finishing up year three, so he still has some time to improve as a running back. That Saints passing attack probably won't help him any time soon.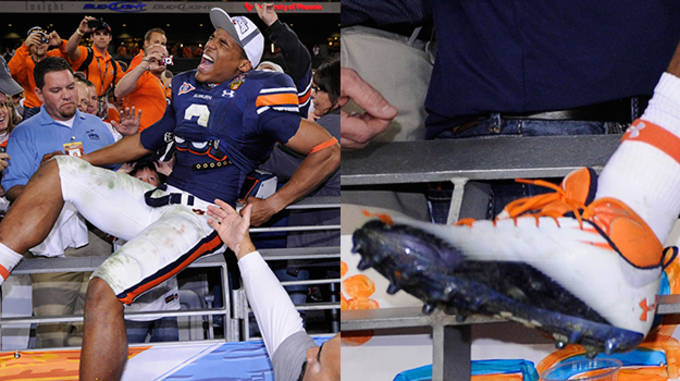 Under Armour Nitro CompFit
Heisman Winner: Cam Newton
Year: 2010
The win is the most important part of sports. Cam Newton has been doing that since day one with a Heisman trophy win and a BCS National Championship win in 2010. Newton was wearing Under Armour back then for Cam Newton and he's still in Under Armour as one of their signature athletes. That must be good luck for Newton as he has the Panthers primed to make a Playoff push in his third season in the NFL.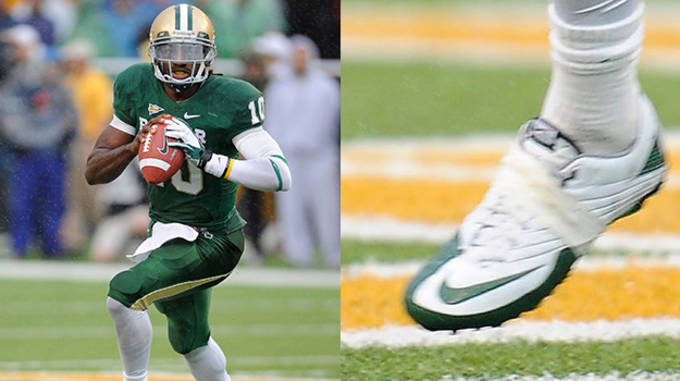 Nike Super Speed TD 3/4
Heisman Winner: Robert Griffin III
Year: 2011
It was an easy and dominant season for Robert Griffin, III during his Heisman Trophy year. Griffin became the first player since Tim Tebow in 2007 to win the Heisman and not appear in the National Championship. Griffin went on to be drafted second in the 2012 NFL Draft and had a fantastic rookie year that ended on a sour note when he tore his ACL and LCL. His second season has been a struggle for him individually and for the Redskins as well. Griffin has established himself as a good quarterback who's still navigating the tough NFL terrain.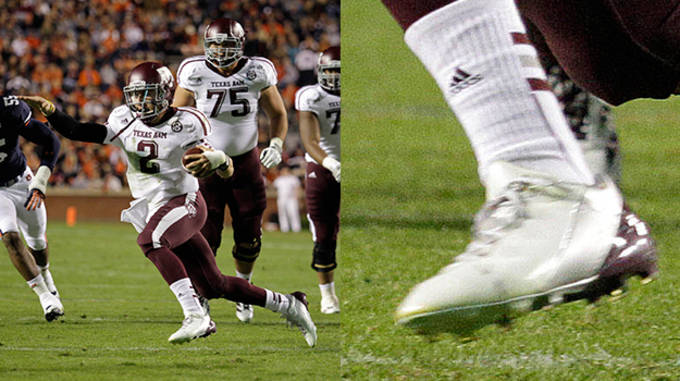 adidas adiZero 5-Star
Heisman Winner: Johnny Manziel
Year: 2012
When we talk about controversial, Johnny Manziel will probably be one of the players that comes up in the conversation. Manziel became the first freshman and only the fifth player in NCAA history to pass for 3,000 and rush for 1,000 yards in a season and he also became the first freshman player to ever win the Heisman trophy in history. Manziel will be looking to try and repeat with the upcoming Heisman trophy ceremony coming very soon for the 2013-14 college football season.
Rafael Canton is a freelance writer from Queens, NY and contributor to Sneaker Report. Anytime there is a conversation about the NBA, music, or nutella, he can be found in the thick of the discussion. He can be found on Twitter @RafelitoC7.
RELATED: Heisman Watch: Breaking Down the Stats of the Best College Players This Week
RELATED: The 25 Best College Football Helmets of 2012