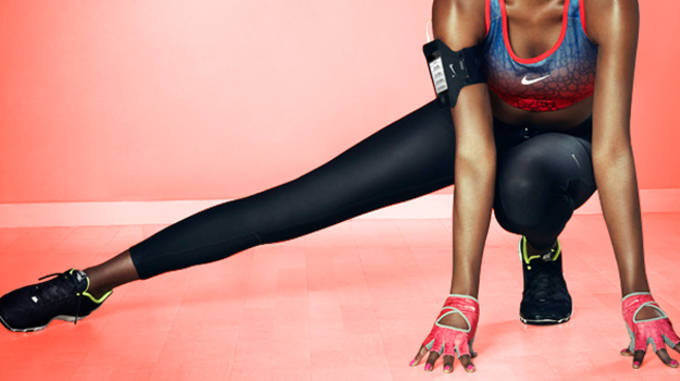 Yup it's that time of year again more indulgence, more food, more calories, and more pounds mmm more! All this MORE adds up, the average American will consume 3,000 calories on Thanksgiving Day, according to ACE Fitness.  YIKES!
After a day of eating your fourth round of turkey, 3 slices of pumpkin pie, and drinks…your body is definitely going to feel it the next day.  The following day after the massive feast is a day to take it slow, recharge, refocus and get back on track. Below are 8 exercises that will get you back up and revving for the Black Friday ahead.
Adriana Cesar is the founder of online magazine The Urban Athletica, a fit model and fitness enthusiast who is a seven time fitness competitor. Keep up with Adriana on Facebook, Twitter, and Instagram.
RELATED: Listen Up, Ladies: 12 Essentials You Need to Rev Up Your Workout
RELATED: 25 Gym Tees That Will Keep You Stink Free<!--nextpage-->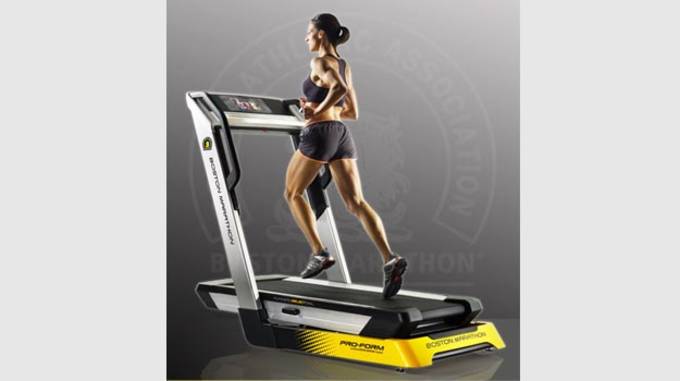 No. 1 - Treadmill Workout
If you have a treadmill at your disposal today, use it as your most powerful weapon. Here's how:
HOW TO: Warm up on the treadmill: Walk/Power Walk on a high incline on the Treadmill on a high incline: 

Set treadmill on 12% – 15% incline. 15% is the highest many treadmills will go.
  2.5 - 3.5 mph for 5 minutes (warm up)
  3.0 - 4.0 mph for 5 minutes
  3.5 - 4.5 mph for 2 minutes
  4.0 – 5.0 mph for 1 minute
Repeat 3 times, then cool down for 5 minutes at 3.5 mph | Total workout time: 34 minutes
*And Ma No hands! No holding onto the treadmill (if you need to catch your breath, get a drink of water by all means so do!)  When you hold onto the treadmill it turns walking into "make-believe walking" and running into "fake-running"; Reduces calories burned; Reduces effects of incline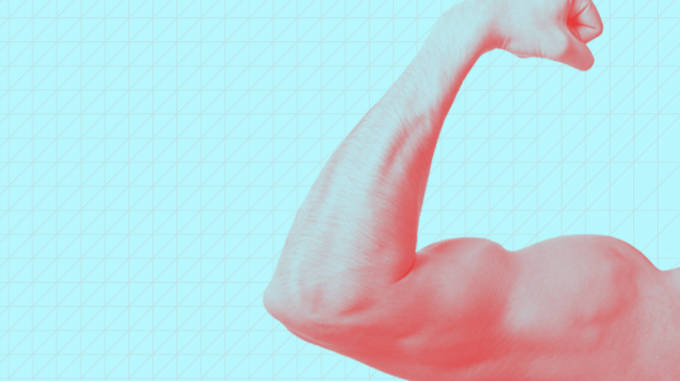 No. 2 - Bear Crawls
Hit the floor. Bear Crawls engages many muscle groups this forwards and backwards motion of this crawling move will work your abs like crazy, along with your shoulders, legs, and glutes. There are plenty of ways to make the bear crawl more challenging: Add push-ups every few steps or try crawling backward for a physical and mental test of coordination.
HOW TO: Start on your hands and feet with your knees bent. Start walking forward on your hands and feet. Move your right leg with your left arm and left leg with your right arm. Walk for the desired distance and rest.
<!--nextpage-->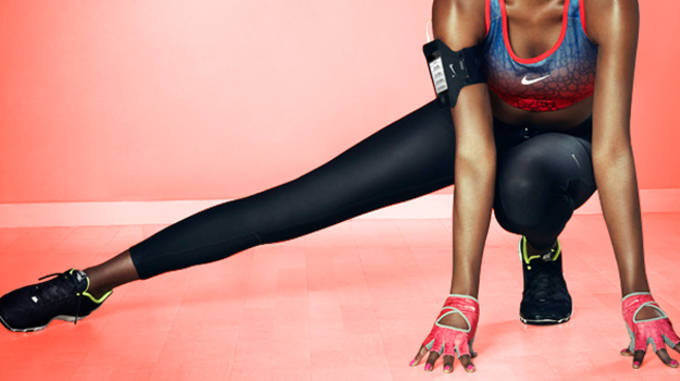 No. 3 - Side Lunges
Get your lower-body burning. First, start with your body weight. Once you get the movement down, add dumbbells/weight vest for more of a challenge.  Make sure your right knee does not extend past your toes and keep your left leg relatively straight.
HOW TO: Assume start position, feet together (Knees slight bent). Keeping your left leg straight, step out to the side with your right leg and bend at your right knee. Push off the right leg to return to start position. Repeat on the left leg.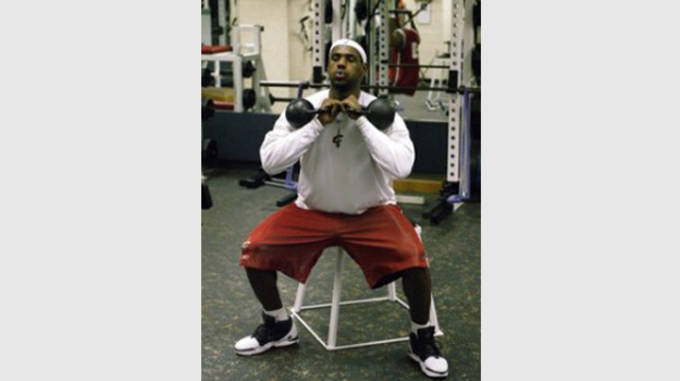 No. 4 - Dumbbell Squats 
Stand with dumbbells grasped to sides. Hold the dumbbells in each hand, palms facing towards each other. The dumbbells will be perpendicular to the floor during the entire exercise. Keep your head up and back straight, lower the dumbbells to the floor, making sure that your buttocks go back and down. Prevent yourself from leaning forward and descend until thighs are just past parallel to floor. Then come back up by extending knees and hips until legs are straight. Return and repeat.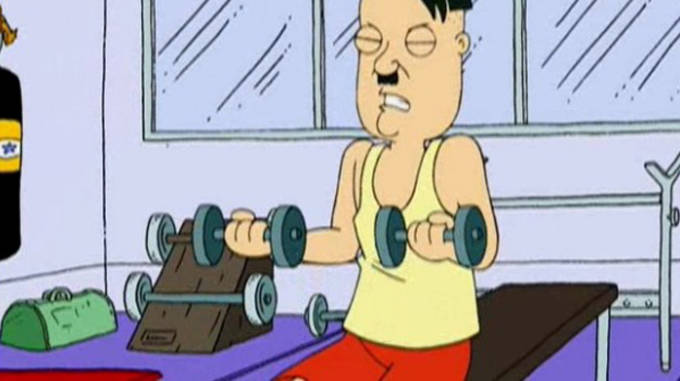 No. 5 - One Arm Bent-Over Dumbbell Row
Great Upper body workout targets the back of the shoulder, biceps.
HOW TO: Kneel over side of bench by placing knee and hand of supporting arm on bench. Position foot of opposite leg slightly back to side and grasp dumbbell from floor. Pull dumbbell to up to side until it makes contact with ribs or until upper arm is just beyond horizontal. Return until arm is extended and shoulder is stretched downward. Repeat and continue with opposite arm.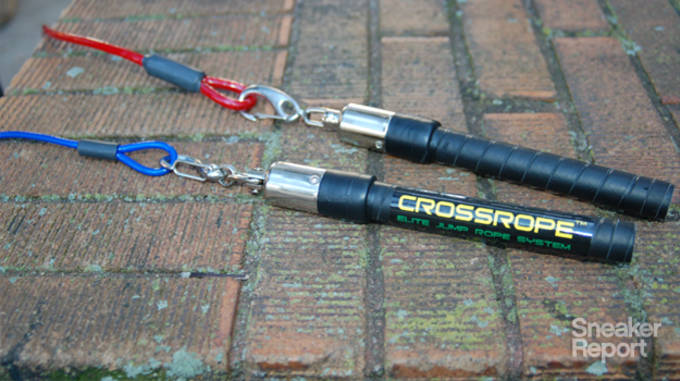 No. 6 - Jump Rope
It's a cheap, portable, and effective way to exercise, sweat, and burn jump away!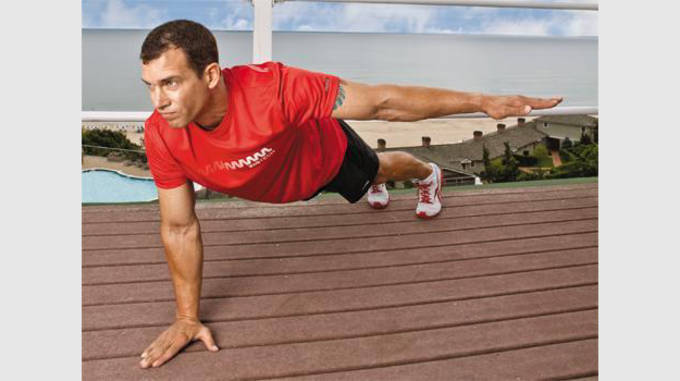 No. 7 - Pushups 
No gym needed no equipment get pushing!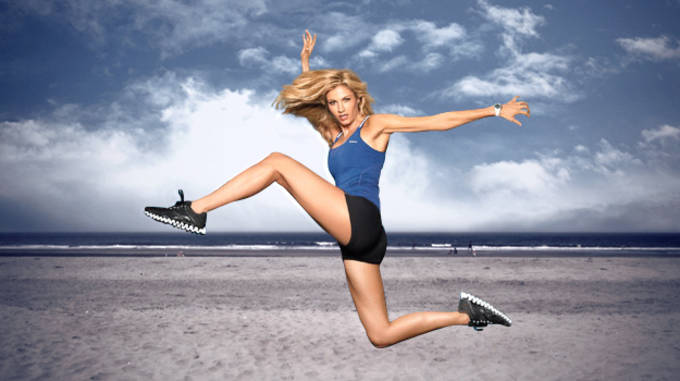 No. 8 - Squat Kicks 
HIYA! This exercise works your glutes, hips, quadriceps and hamstrings. It's also a good cardio workout when done quickly and for reps. Get Kicking!
HOW TO: Stand with your feet together and your elbows close to your sides and always have your abs engaged. Then place your fists in front of your chest with your knuckles facing out.  Raise your left knee and kick your left leg out without fully extending it. After you kick out lower your left leg and squat, keeping your knees behind your toes. Get back to starting position and perform the same with the other leg!
Most of these exercises can be done by using your own body weight to strengthen your legs, arms and abs. Exercises like pushups, pull ups, squats and lunges can be used as both cardiovascular and strength training if you do several sets at once.
Reader discretion advised; please consult your physician before beginning any exercise or diet program.
RELATED: Listen Up, Ladies: 12 Essentials You Need to Rev Up Your Workout
RELATED: 25 Gym Tees That Will Keep You Stink Free