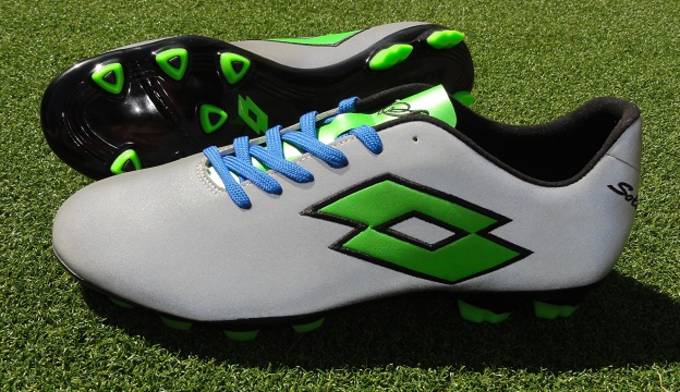 Lotto has come up with a revolutionary new look that we have never seen before on a soccer boot, and it is currently lighting up pitches all over the world! Introducing the Lotto Solista – a boot that features a single-piece upper made entirely of high quality microfibre, with a smear reflector effect.
We have seen this type of technology employed in part by other brands in other sports, but Lotto is the first to take it to the soccer pitch. The big question then is how effective is it?
Bryan Byrne is the founder of SoccerCleats101. Got a question about boots? Hit up Bryan on Twitter.
RELATED: The Verdict: Nike Premier vs adidas Copa Mundial
RELATED: 10 Things To Look For in Your Next Pair of Soccer Cleats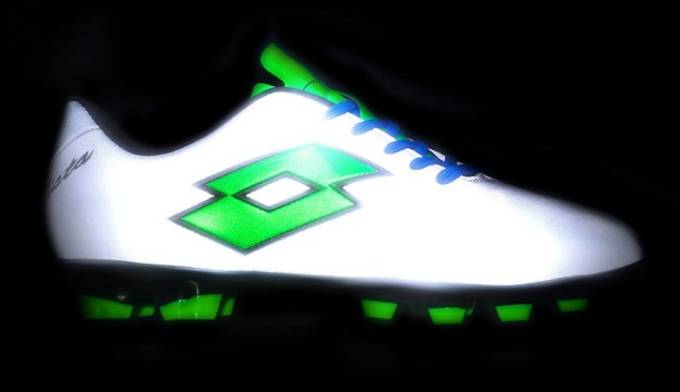 Visual Cues
From testing them out, it works very well and sets the boot apart when used under the right conditions. In natural daylight, the boot has a grey, almost metallic, appearance that doesn't really change much. But as the backdrop gets darker or you play at night, the reflection of lights turns them into a vivid white, reflective machine! They have an unusual ability to really stand out from the pack thanks to the upper. It is the fact that they change according to the angle of light hitting them that leaves players staring and questioning what exactly is on your feet. From different angles, you get a very varied appearance.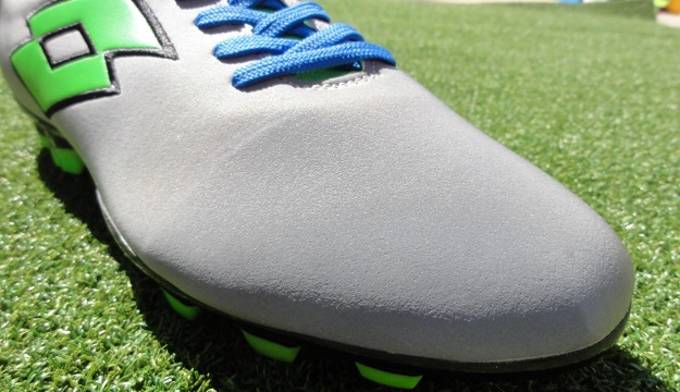 Microfiber Upper
To touch, the upper is very simple and has a smooth feel. There is no stitching through the forefoot, so feel on the ball is of top priority to those who wear these. In fact, the only stitching that exists on the vamp sits as an angled joining on the heel. There is a definite high-quality feel to the microfiber upper, but it is also missing some sort of touch or control technology to stop the ball slipping away from the overly slick surface. It is the one area of the boot that could be improved as Lotto more forward with future development.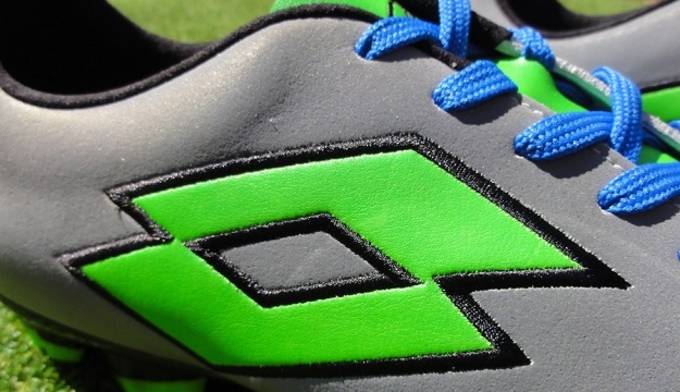 Traction Soleplate
In terms of traction, Lotto has designed a new TX system, which features 12 two-tone TPU studs with double geometry – lamellar and triangular – to provide excellent traction both on landing and turning. The design almost takes on the same appearance as an adidas F50 adiZero configuration. That system has been particularly effective, so the fact that Lotto has developed along the same lines (with their own technology of course) makes complete sense. Its performance works very efficiently on both natural and artificial grass surfaces.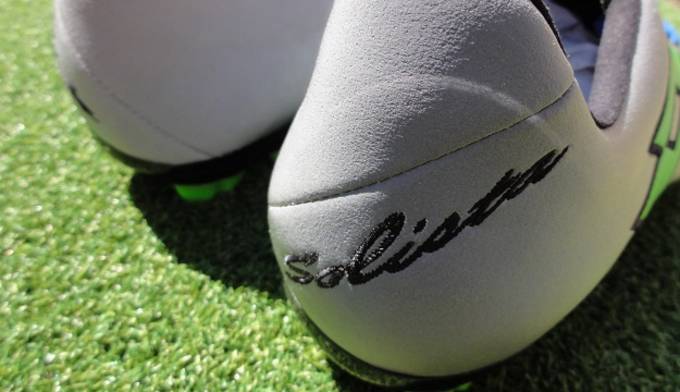 Retail
Retail wise, the Lotto Solista hits the market at $159.99. This is actually a decent price for a boot that features innovative technology and it ensures they are not overpriced for the market. Other than the luminescent upper, there really isn't a great deal of technology for Lotto to focus on selling. So, the competitive pricing should ensure we get to see them on plenty of pitches right throughout the US.