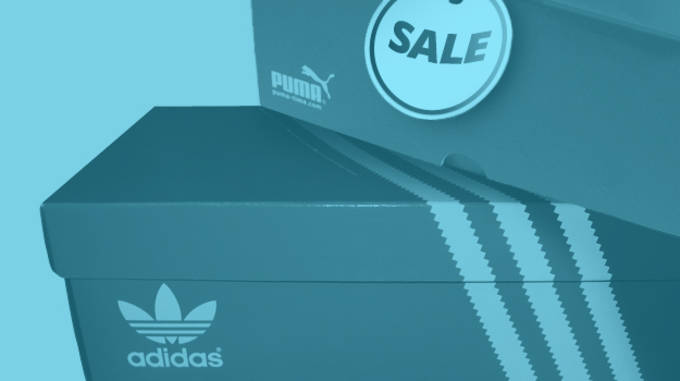 Just because a new boot is released on the market, it doesn't mean the performance of its predecessor automatically becomes obsolete. Quite often, the performance of the older model can suit player styles more effectively or the newer model can be targeted to a different audience. But, when a new model is released it means the older goes on sale, resulting in some top bargains that can be found in stores and online.
Here is our list of the 10 Best Clearance Soccer Cleats Available Now.
Bryan Byrne is the founder of SoccerCleats101. Got a question about boots? Hit up Bryan on Twitter.
RELATED: The Verdict: Nike Premier vs adidas Copa Mundial
RELATED: 10 Things To Look For in Your Next Pair of Soccer Cleats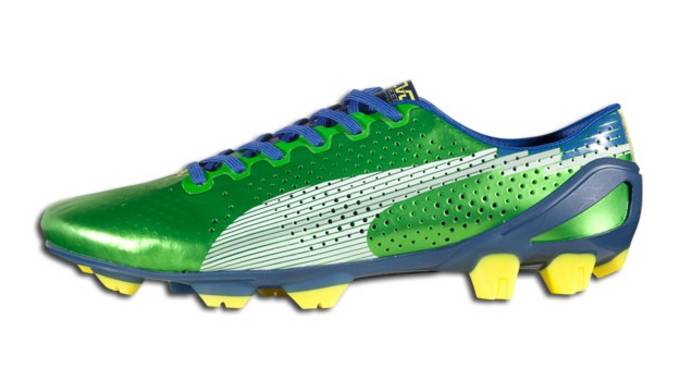 No. 10 – Puma evoSPEED 1 SL
The SL (or Super Lightweight) market seems to be a little flooded at the moment, and this means some boots have to lose out on finding a home. Such is the case with the evoSPEED 1 SL, which in my opinion is one of the best speed boots on the market. The problem with a release like this is that they don't get much exposure, so players a little more hesitant to fork out big bucks on a pair. This is especially true when they are listed a prices far about the likes of adidas and Nike's speed boots. But thankfully, they can be found at extraordinary lower prices right now.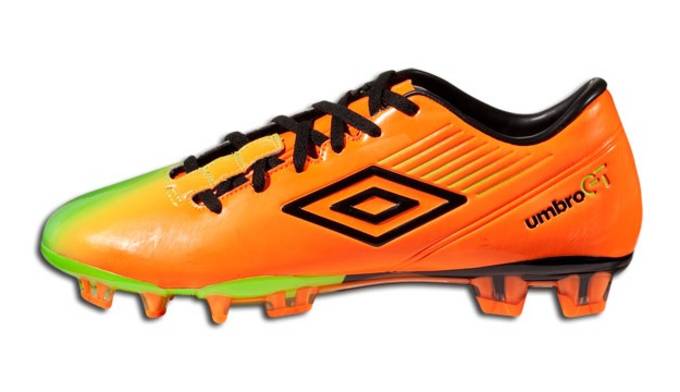 No. 9 – Umbro GT2 Pro
Umbro has all but dissipated from the US market, so the Umbro GT2 Pro has been hitting sale shelves all over the country. In some respects, they should be treated as a collector's item since they are one of Umbro's last high-profile boots, but the likelihood is we will see more of them in the future as the company regroups and finds a new direction. The GT2 is labeled as a speed boot, although they don't quite fit the full mold or expectation. But thanks to their incredibly low prices, players can test them before they disappear.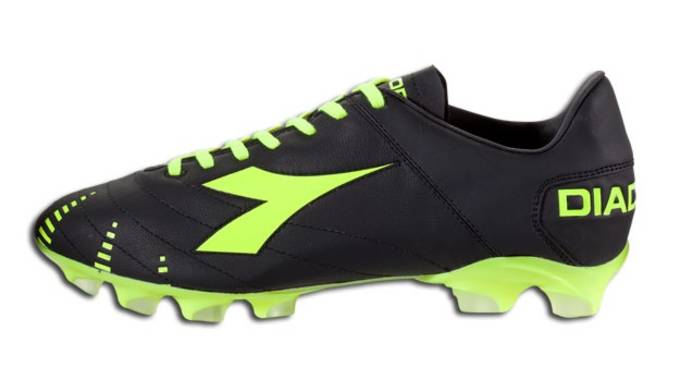 No. 8 – Diadora Evoluzione K
Having tested both the original Evoluzione and the Evoluzione 2, I can tell you that Diadora has improved things from the original release. Their latest version features several modifications and works more effectively on-pitch. In saying that, the original is a very competitive boot and its K-leather upper offers players something a little different. The stud configuration, in particular, works very effectively on natural grass surfaces, where things are a little wet or slippy.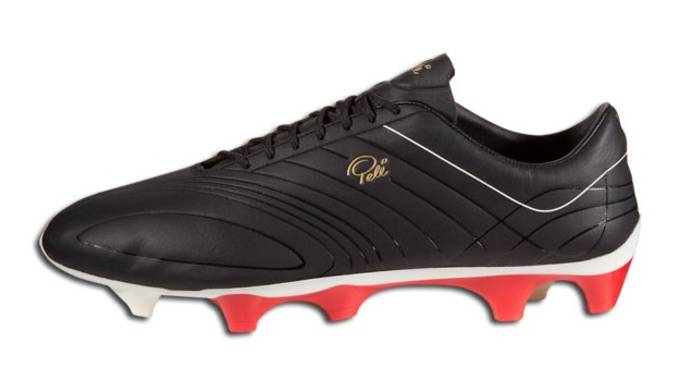 No. 7 – Pele Trinity 3E K
Pele Sports hit the market with a bang thanks to the Trinity SE range, a boot designed for pure speed and some muscle memory training to improve your game. It is all about the stud configuration and the extremely unusual 3-blade heel design. It is the type of design that looks very misleading as many players deem them to be unstable before trying them. When you wear them, they feel very stable and actually play a role in developing your leg muscles through muscle memory training. If you find a pair on sale, they are definitely worth testing out.
No. 6 – Nike Mercurial Miracle III
We are not talking the top tier release here, instead the Miracle is the 2nd tier release of the Vapor VIIII series. There is something to be said when a mid-tier release makes a list like this, but Nike got it right and produced a very impressive economical option in the Miracle. A lot of the boots features mimicked its big brother and then provided a smooth, consistent ride on-pitch.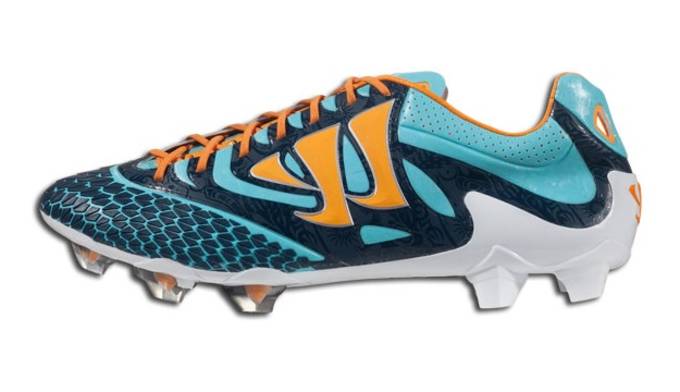 No. 5 – Warrior Skreamer S-Lite
This is a boot that is still readily available on the market, but since the introduction of Warriors latest boot (The Gambler) we have seen stores drop prices of the Skreamer. The S-Lite version, in particular, was heavily impressive to play in. Warrior managed to snag several high profile players to wear them and players that tested them raved about the performance they offered. These boots rank as the most current released on this list and I'd highly recommend them to players as a game boot, if you are in need of a high profile pair at a great price.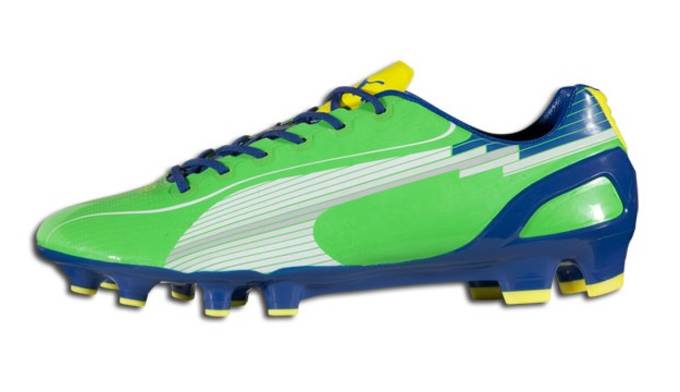 No. 4 – Puma evoSPEED 1
We recently moved on to the evoSPEED 1.2, but the original is still available to pick up at great prices. There are a lot of similarities between the new and older model, including the use of the exact same soleplate. Design wise, Puma has taken a new approach but for the most part you are getting more value by exploring a pair from the original release. Sergio Aguero is a player who has benefited from Puma's Speed boot and they will add an extra positive dynamic for players who like to break forward in a lightweight boot.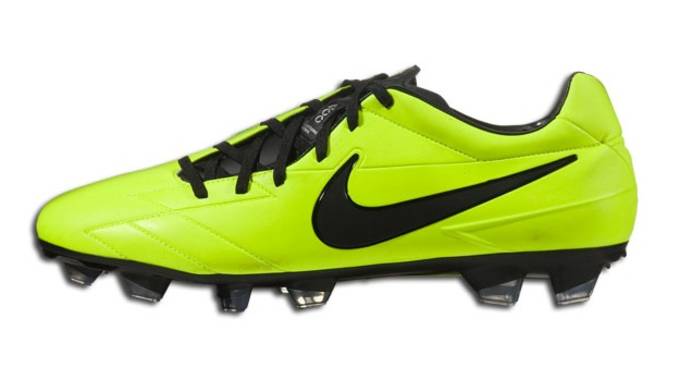 No. 3 – Nike T90 Laser IV
In the past few months, we have seen the departure of a top performing boot due to the release of a completely new silo. The T90 Laser has survived 4 editions and was a widely popular shoe on the market. But the range needed an overhaul and Nike decided that meant moving to a new boot completely, in the Nike Hypervenom. For players who crave a power boot, searching out pairs of the T90 Laser is a must right now. They are quickly selling out and numbers are definitely limited.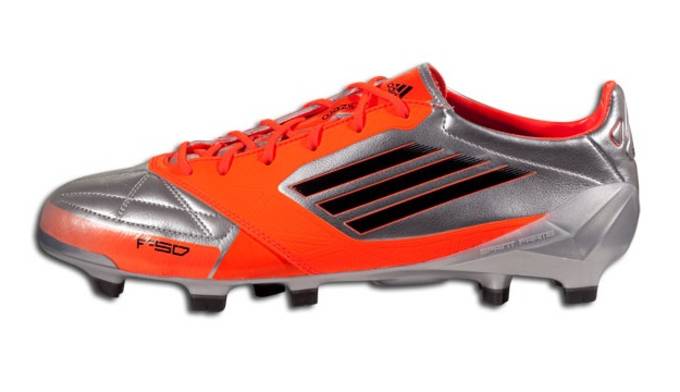 No. 2 – adidas F50 adiZero
When it comes to lightweight speed, the adiZero has become a consistent leader over the past few years and each release has impressed. So, with the original F50 adiZero currently on sale at discounted prices, players have the opportunity to wear top performance at a cut down price. You can choose between a microfiber upper or a leather one, both of which are soft and offer a clean touch on the ball. Matched with the tried and tested Sprintframe soleplate, you also get the bonus of reliable traction.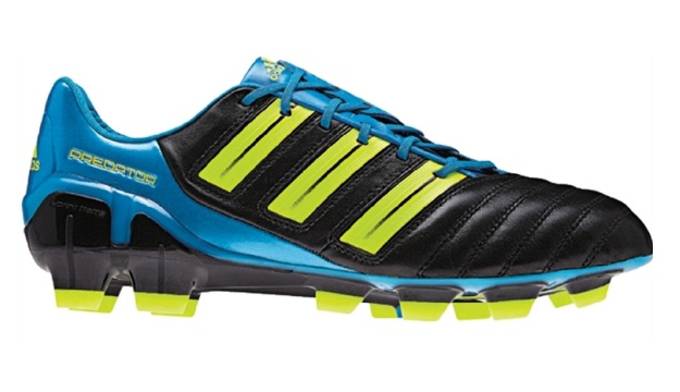 No. 1 – adidas adiPower Predator
Robin van Persie set a statement by sticking with the adiPower for a full season after the Predator LZ had been released. The Predator LZ turned the Predator range into a hybrid control, and set it apart from the consistent "Power" name it had held. Van Persie decided that the adiPower was the boot for him and we watched him goal after goal in them before moving to the F50 adiZero this season. If there was a boot that outperformed its predecessor, it is the adiPower Predator. Since they are now heavily discounted and on clearance, this is the boot players should be taking advantage of and stocking up on!