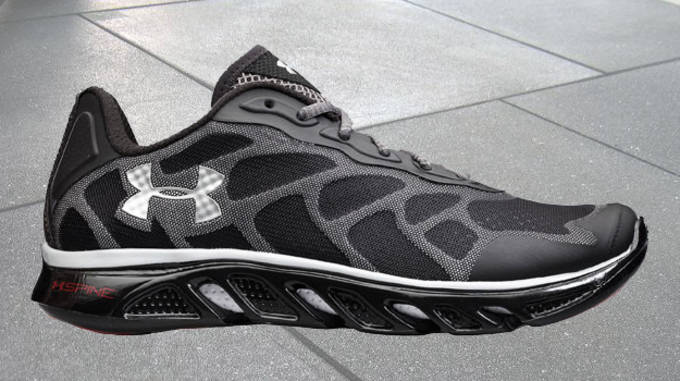 If you haven't gotten the memo, "fit" is in. Today's training shoes come equipped with innovative midsoles, custom-fit uppers, and the most breathable mesh to date. So far this year has yielded a strong offering of training models, here are The 10 Best Trainers of the Year (So Far).
Chris Randise is a Senior Communications Major at Rutgers University and contributor to Sneaker Report. With a passion for sneakers and fitness, you can follow him on Twitter @Randeezy or on Instagram @C_topher22.
RELATED: Nike Customizes the Free 5.0 Trainer for Jon "Bones" Jones
RELATED: Nike Unveils the Free Bionic Training Shoe for Women
<!--nextpage-->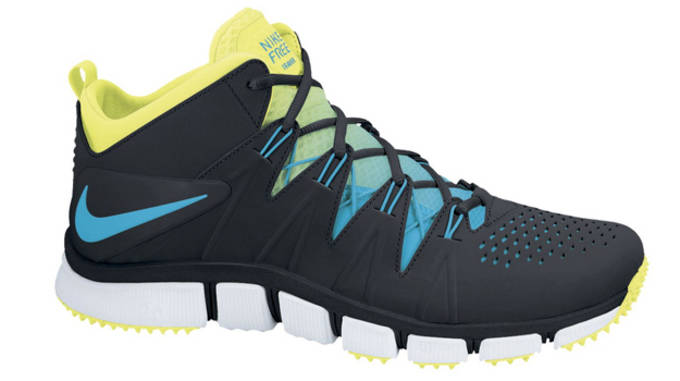 No. 10 - Nike Free Trainer 7.0 NRG
Best For: Athletes seeking extra ankle support.
For those of you who prefer to train in a mid-top over a low-top, then the Nike Free Trainer 7.0 NRG is a solid choice. The soft leather shoe provides comfort while you train and Nike's Flywire technology keeps your foot in place through quick pivots and cuts.
$120
<!--nextpage-->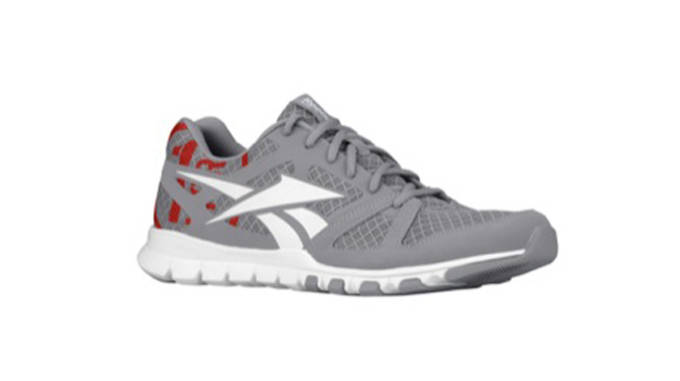 No. 9 - Reebok Sublite Train 1.0
Best For: Outdoor training
Reebok's Sublite Train 1.0 is a very lightweight and flexible trainer and that's due to its 3D Sublite EVA foam sole. This foam is very light and responsive but that doesn't take away from the durability of the shoe. Reebok also features carbon rubber strategically placed in high wear areas of the sole, these being the heel and fore foot. The sole also has a pivot point placed at the ball of your foot to help with fast cuts and turns.
<!--nextpage-->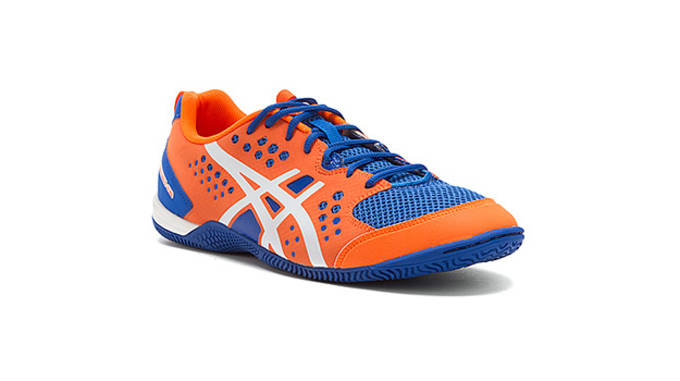 No. 8 - Asics GEL-Fortius TR
Best For: High intensity training
HIIT addicts— this one's for you and it's not from Reebok. The Asics GEL-Fortius TR is the ultimate trainer. It features an abrasion and tear resistant synthetic leather along the toes, and a high abrasion rubber strategically placed on the inner arches the outsole, which will make those rope climbs a breeze. The tongue and top sole is also made with a breathable mesh so no matter how much you find yourself sweating throughout a WOD, your feet will be fine.
<!--nextpage-->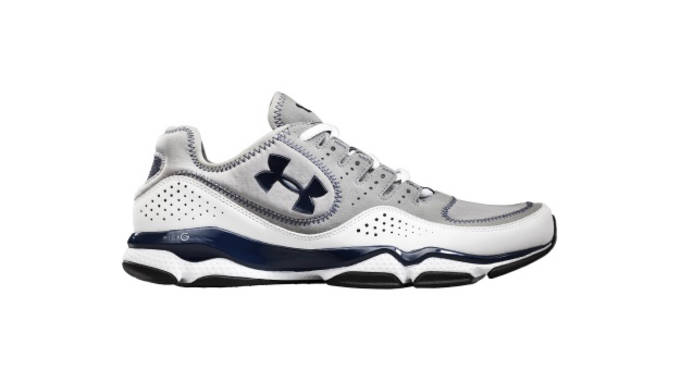 No. 7 - Under Armour Micro G Defend
Best For: Hot turf or grass training

The UA HeatGear fabric keeps your foot cool and dry, making this a perfect shoe for anyone about to start preseason down at those southern schools. Weighing in at 9.0 oz, the Defend is the athlete's choice with a foot-forming 4D foam and an outsole built for quick moves.
<!--nextpage-->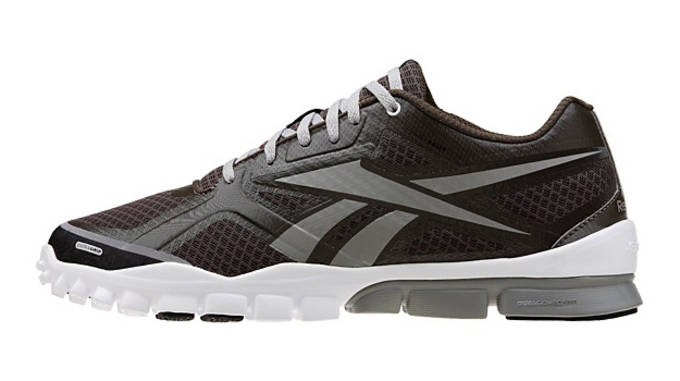 No. 6 - Reebok Trainflex DC
Best For: Crossfit Training
Get ready to lift, run, and jump in the Reebok Trainflex DC. The trainer is made with independent, multi-directional nodes on the sole so it will respond to any direction movement you find yourself making while training. The seamless well cushioned upper will also leave your foot with a snug and well protected end result so you can tackle anything the gym has to offer.
<!--nextpage-->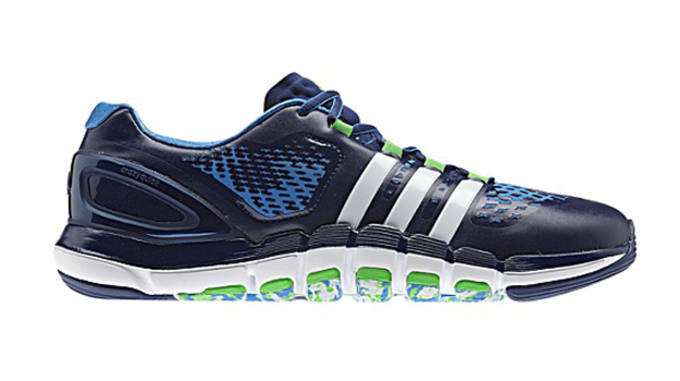 No. 5 - adidas Adipure Crazyquick TR
Best For: Daily training routines
adidas is doing big things in the world of training. Their crazyquick line is taking over with their basketball, football, and running shoes, so naturally, the trainers were up next. These Adipure Crazyquick Trainers feature four flex zones on the outsole which were strategically placed for faster response times and handling when training. Like the Speedcut Trainers, these trainers are made of a seamless Techfit upper, so the shoe will be nice and snug to your foot while you're out being crazy quick.
$110
<!--nextpage-->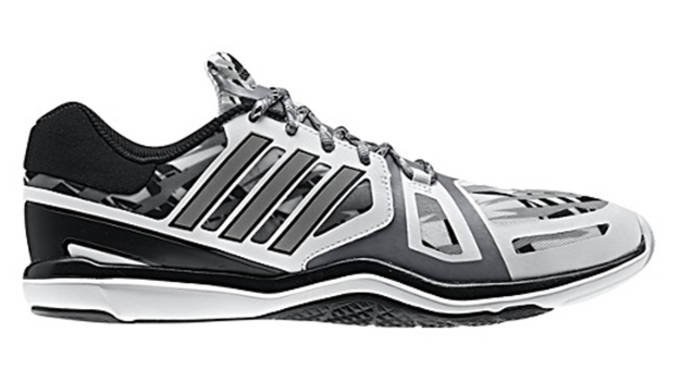 No. 4 - adidas Speedcut Trainer
Best For: Speed and agility training.
An extremely versatile shoe from adidas, the all-over Techfit upper allows extra flex without sacrificing fit. The heel is equipped with a tough overlay to give you stability when making quick lateral movements, making this a great shoe for speed and agility training.
<!--nextpage-->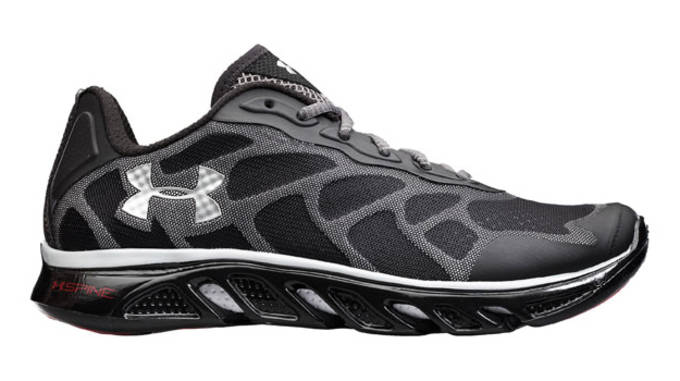 No. 3 - Under Armour Spine Venom
Best For: Cardio
Under Armour's upgrade the original UA Spine, the Venom features an updated upper, allowing more breathability via transparnt layers of mesh. Built on a Micro G foam sole and a 4D foam sockliner, the Spin Venom is equipped for any speed work your training session requires.
<!--nextpage-->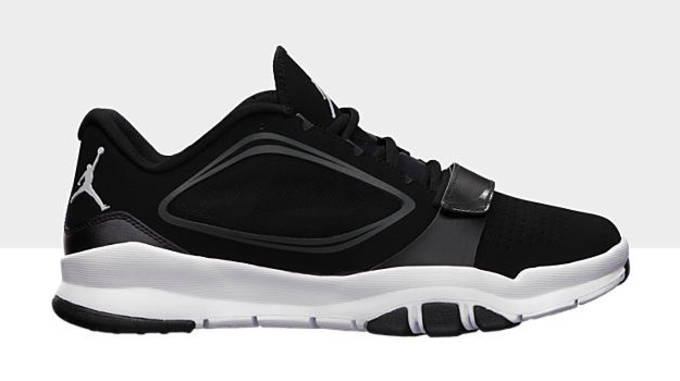 No. 2 - Jordan Trunner Dominate FLX
Best for: The trainers you can wear in, and out of the gym.
The Jordan Trunner Dominate Flex's wide sole provides a strong foundation with just enough flexibility for quick movement. The Trunner Dominate Flex also features Nike Free-inspired groves at the midsole which allows for a more natural motion of your foot. All of this while your foot sits inside a sock-like inner sleeve.
$100
<!--nextpage-->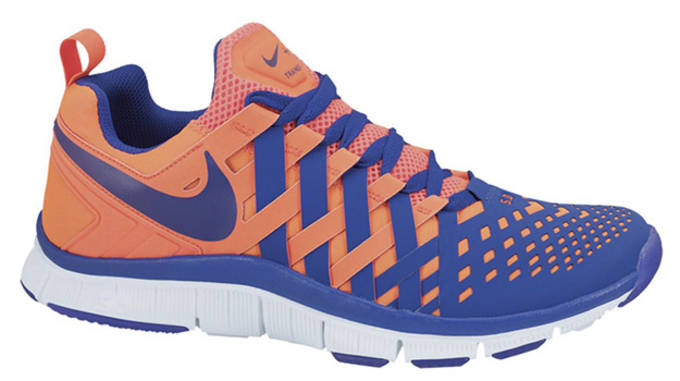 No. 1 - Nike Free Trainer 5.0
Best For: Quick, Lateral Training.
One of the hottest trainers to debut in 2013 is built off of the concept of a Chinese finger trap, hugging your foot when needed and releasing accordingly. A perfect trainer for Nike Free fans.
$95
RELATED: Nike Customizes the Free 5.0 Trainer for Jon "Bones" Jones
RELATED: Nike Unveils the Free Bionic Training Shoe for Women