With all of the apps, bands, straps, and watches out there, finding the right activity monitor for you can be confusing. While some athletes may want every speck of data available, others are best left with the basic numbers. Whether you're a veteran runner or a college kid headed into spring training, here is How to Pick the Right Activity Monitor for You.
RELATED: 10 Watches That Do More Than Tell Time
RELATED: Too Busy For the Gym? Meet Basis
If You're Looking for an Extra Kick in the Pants…
You'll want to try out the Jawbone Up, more of a "life" monitor than a sports tool.
Pro: Features 24 hour tracking including sleep monitoring, (it detects your sleep cycle!) Jawbone also connects with other useful apps including MapMyRun, My Fitness Pal, etc.
Con: You can't do everything with the Jawbow Up-- don't swim or shower with the bracelet. It's also not convenient to sync as you have the remove it.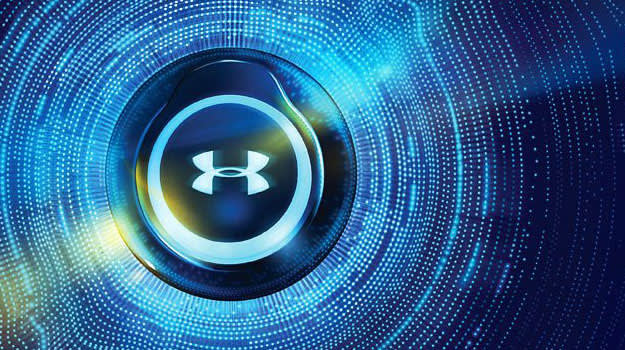 If You're Looking for An Inspirational Training Tool…
Check out Under Armour's Armour39 training strap and app, a perfect gym accessory.
Pro: This app tracks everything you need out on the gym floor, (or out in the wilderness as you don't have to be near your phone to operate) including WILLPOWER for extra insentive.
Con: No love for the Android users, this is app is only for those with very specific types of Apple products.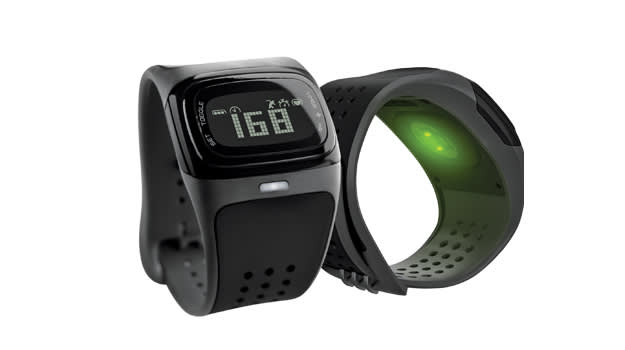 If You're Looking for Something Easy to Use…
Check out the Mio Alpha if you're looking for a wristwatch monitor that doesn't scream for attention.
Pro: No chest strap required, the Mio also connects wirelessly to your phone via bluetooth connection. Also, the LED screen makes this watch an easy read in direct sunlight.
Con: You'll need to wear this watch close to your wrist as it uses LED technology to monitor your heart rate.
$200
If You Want to Look Athletic, But Don't Necessarily Want to Measure Anything Real…
You'll want to sport the NikeFuel band, a very cool looking piece of wrist candy that's only accurate reading is that of time itself. Definitely a motivational tool, watching the Fuel point rainbow light up does push you to take the stairs.
Pro: It looks super cool.
Con: It measures Fuel points, steps, time, and calories burned, but not distance or laps or stopwatch and heart rate monitor, so this activity monitor is a breed of it's own.
$150
If You're Looking for Something Easy to Use…
The TomTom Multisport or Runner is your best bet. Similar to operating an iPod, this wristwatch displays everything you need in a super simple format.
Pro: Set your goal and the TomTom displays a pie chart put your workout in a better perspective.
Con: It's not out yet! But Sneaker Report will let you know when it is. Stay tuned!
RELATED: 10 Watches That Do More Than Tell Time
RELATED: Too Busy For the Gym? Meet Basis