In the past decade, running shoes have gotten a bad rap in the aesthetics department. The blend of searing neon shades, confusing synthetic overlays, and the function over form approach provides an inspiration for some and a turnoff for others. For the runners that stand behind "the-brighter-it-is-the-faster-it-goes" concept, keep doing your thing. For those of you that agree that performance shoes resemble 
RELATED: The Complete History of the Nike Free
RELATED: The 100 Best Running Shoes of All Time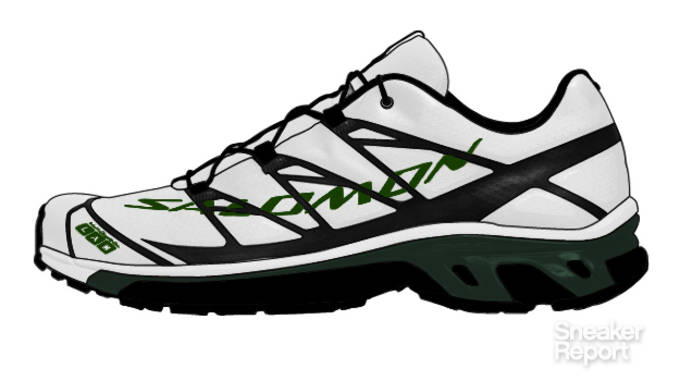 No. 25 - Salomon S-Lab XT 5 "Kamikaze"
Inspiration: Reebok Kamikaze II "Green / Black"
Shawn Kemp would be ready to hit the road in these premium running shoes from the Salomon Lab.
$170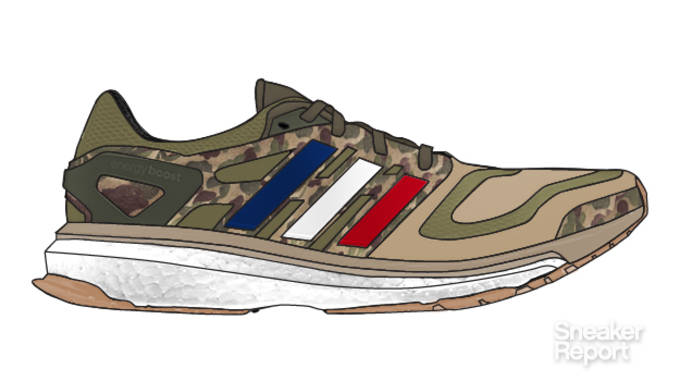 No. 24 - adidas Energy Boost "Bape x Undefeated"
Inspiration: adidas Consortium x BAPE x Undefeated ZX 5000
Fusing one of the most anticipated triple collabs of all time with adidas' latest running technology was a great idea the first time around, let's update from Torsion to Boost and see what happens.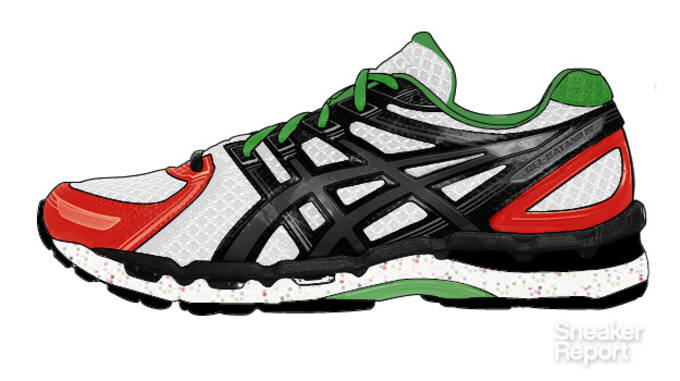 No. 23 - Asics GEL-Kayano 19 "Patta"
Inspiration: Patta x Asics GEL-Lyte III
The original Patta collaboration from 2007 fused the elements from Amsterday's Coat of Arms with the signature Patta green. What better shoe to bring it back then the much-loved Kayano legacy?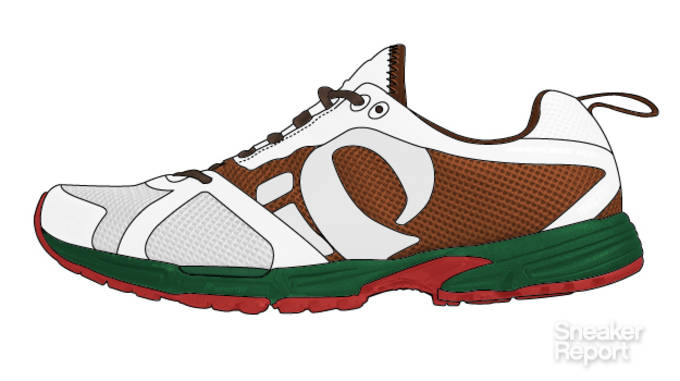 No. 22 - Pearl Izumi Syncro Fuel RD II "Cali"
Inspiration: Nike Dunk Low Pro SB "Cali"
Smooth rider Syncro Fuel RD II can agree that the West Coast is the best coast with this Nike SB remake.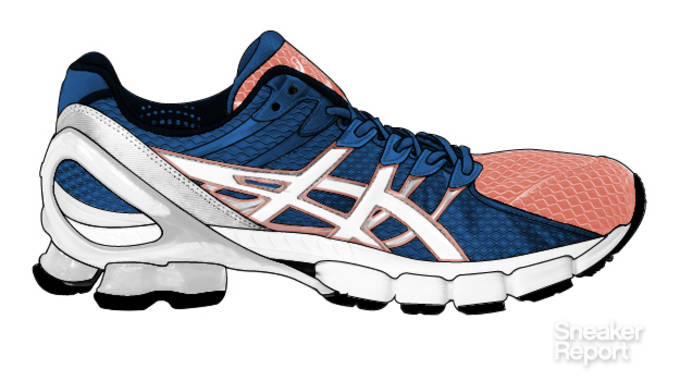 No. 21 - Asics Gel-Kinsei 4 "Salmon Toe"
Inspiration: Ronnie Fieg x Asics GEL-Lyte III "Salmon Toe"
If Ronnie Fieg graced his attention to Asics' performance offerings like he's done with the classics, seeing hypebeasts and core runners battle over the same shoebox would be something to witness.
$190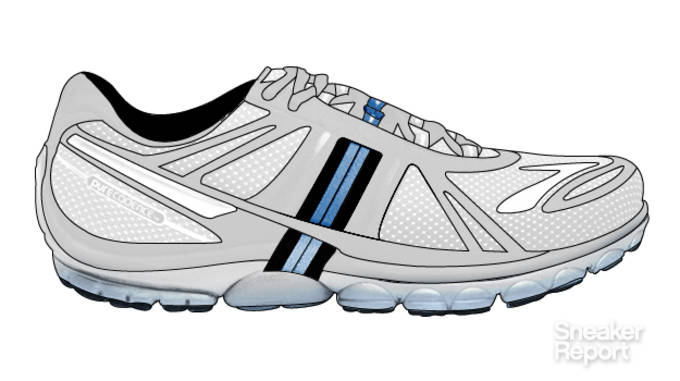 No. 20 - Brooks Running PureCadence "UNC"
Inspiration: Air Jordan UNC II
Crisp white with a slice of blue is perfect for any runner looking to up their street cred or show some Tar Heel pride.
$120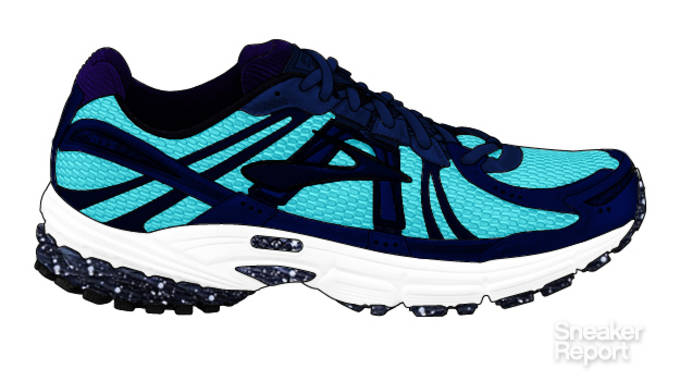 No. 19 - Brooks Running Adrenaline 12 "Cove"
Inspiration: Puma Disc Blaze "Cove"
Again, Ronnie Fieg, come join us on the performance side of footwear. Slap the "Cove" colorway on a reliable shoe like the Adrenaline 12 and it will be impossible to keep on shelves.
$72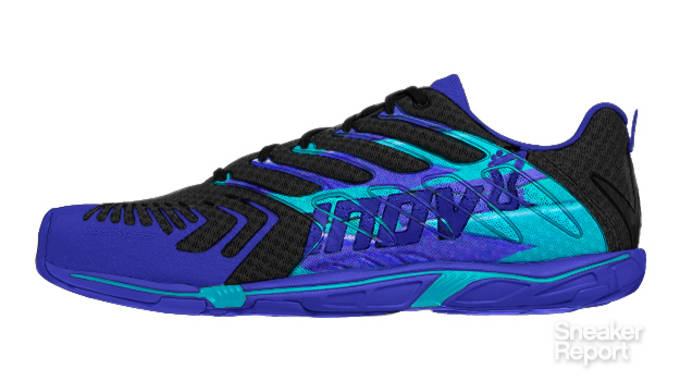 No. 18 - Inov-8 Road-X 233 "Aqua"
Inspiration: Air Jordan VIII "Aqua"
Like the minimal feel of the Inov-8 and the maximum look of "Aqua"? We've got you covered.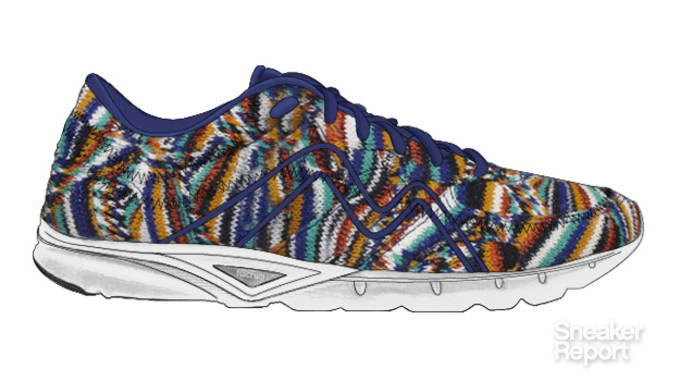 No. 17 - Karhu Flow Light Fulcrum "Auckland"
Inspiration: Missoni x Converse Auckland Racer Ox
Italy meets Finland meets New Zealand meets the US to create this spin on performance knit. Fusing Karhu's fulcrum-inspired trainer with the Missoni x Converse creation would give the Flyknit some friendly competition.
$90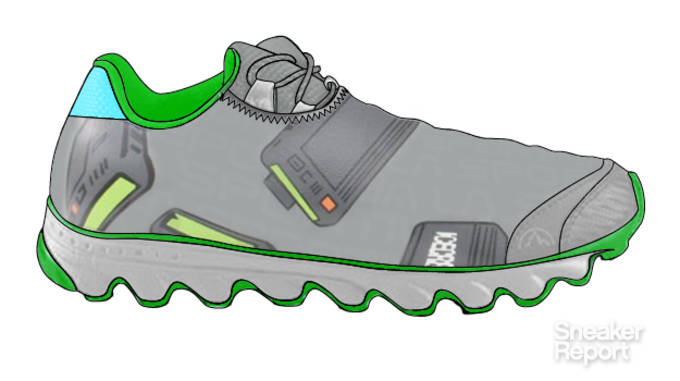 No. 16 - La Sportiva Vertical K "Beeper"
Inspiration: Reebok Ice Cream Low "Beeper"
What would Pharrell wear on a trail run? The Vertical K and the Reebok x Ice Cream share an eye-catching all over print to keep this N.E.R.D. light and fast on his feet.
$120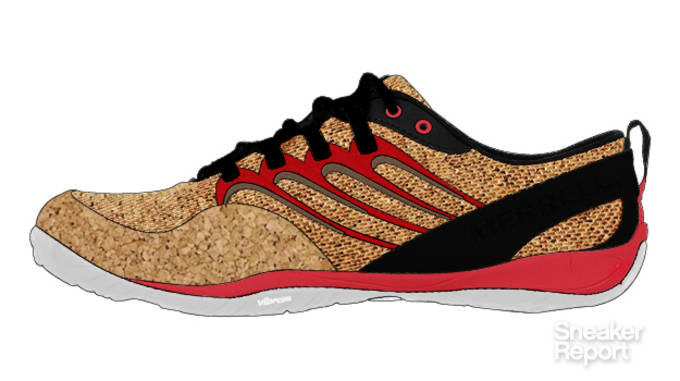 No. 15 - Merrell Barefoot Run Trail Glove "Cork"
Inspiration: Nike LeBron X "Cork"
Barefoot runners and LeBron James couldn't be more different, let's give them "Cork" as an icebreaker.
$110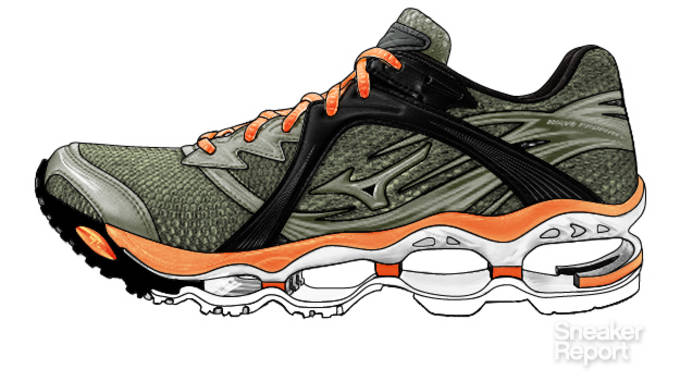 No. 14 - Mizuno Wave Prophecy "Flight Satin"
Inspiration: Air Jordan IV x UNDFTD "Flight Satin"
Let's treat the Lamborghini of running shoes to the rarest Air Jordan IV colorway to date with Olive and Oiled Suede overlays.
$200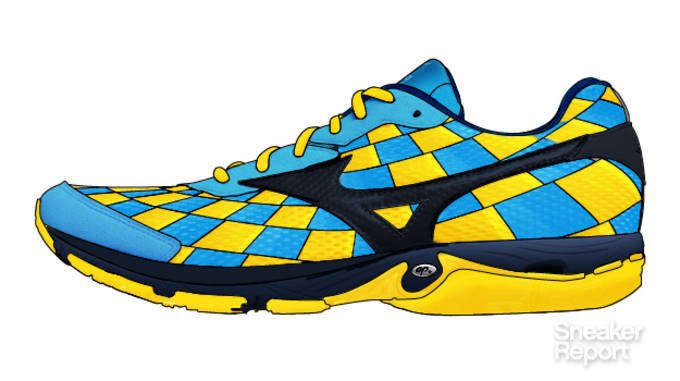 No. 13 - Mizuno Wave Elixir 8 "N7"
Inspiration: Nike Zoom KD V N7
Runners might appreciate the Modern Native American art motif that's so popular in the performance basketball world.
$120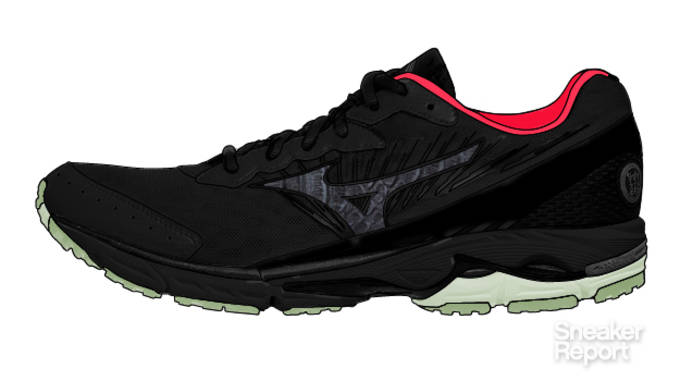 No. 12 - Mizuno Wave Rider 16 "Yeezy II"
Inspiration: Air Yeezy II
The most successful, longest running collections from Mizuno Running deserves the most recognizable and sought after colorway of 2012.
$115

No. 11 - New Balance 890v3 "Classic 1300"
Inspiration: New Balance 1300
You will appreciate the OG hue that matches everything, your dad will dig the technical upgrade.
$110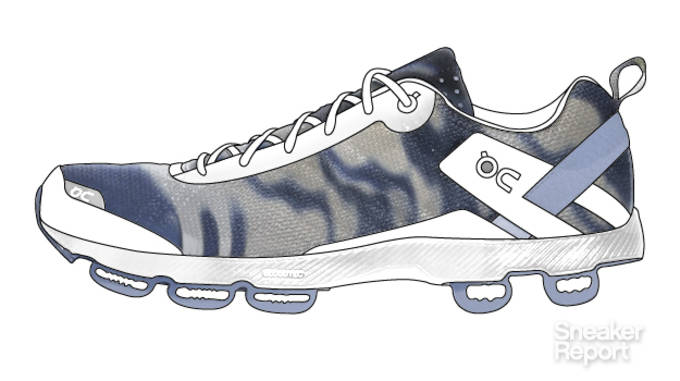 No. 10 - On Cloud Cloudsurfer "Clouds"
Inspiration: Nike Air Presto "Clouds"
Duh.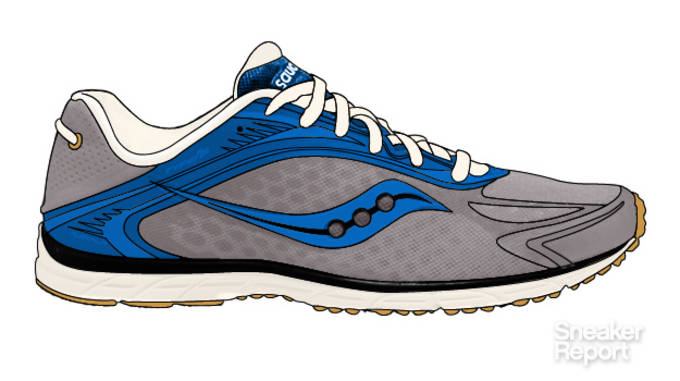 No. 9 - Saucony Type A5 "Bodega"
Inspiration: Saucony "Bodega"
Saucony's lightest neutral racing flat currently has an aggressive colorway, some "Bodega" makeup would match the feel of the A5's smooth ride.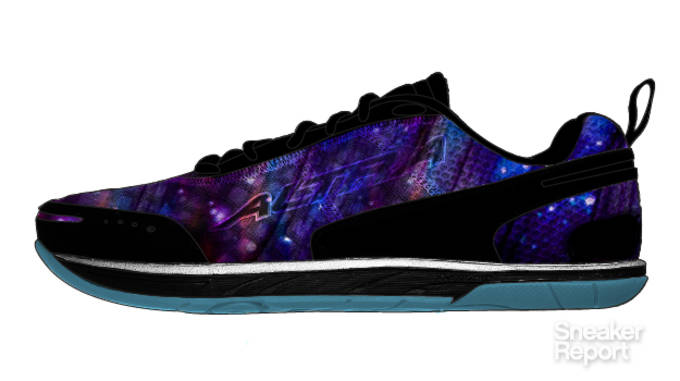 No. 8 - Altra The One "Galaxy"
Inspiration: Nike Foamposite "Galaxy"
Zero drop footwear brand Altra may have seemed out of this world when they debuted, so here's zipper jacket and the glove to match it, feel me?
$100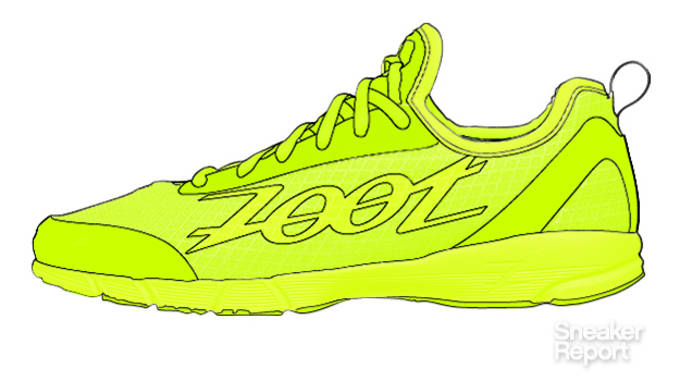 No. 7 - Zoot Ultra Kiawe "Volt"
Inspiration: Nike "Volt"
Nike made this take-charge neon shade the unofficial color of the Olympic Games last summer in London, so it would dope to see the signature color live on with this triathlon-ready shoe this summer. Transition from swim to bike to run with maximum visibility.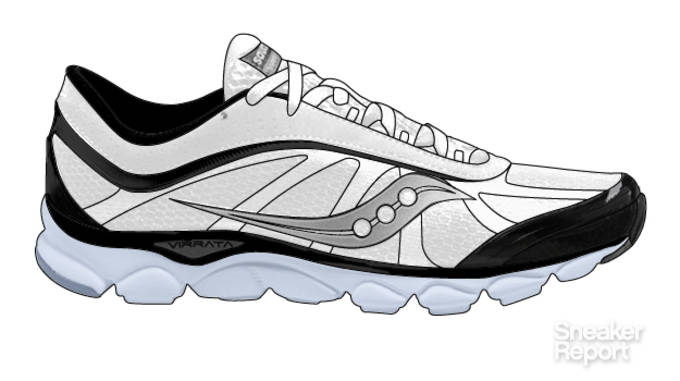 No. 6 - Saucony Virrata "Concord"
Inspiration: Air Jordan 11 "Concord"
Saucony "stripped down to strong" for this super-flexible, lightweight running shoe, just as the AJ 11 kept it simple.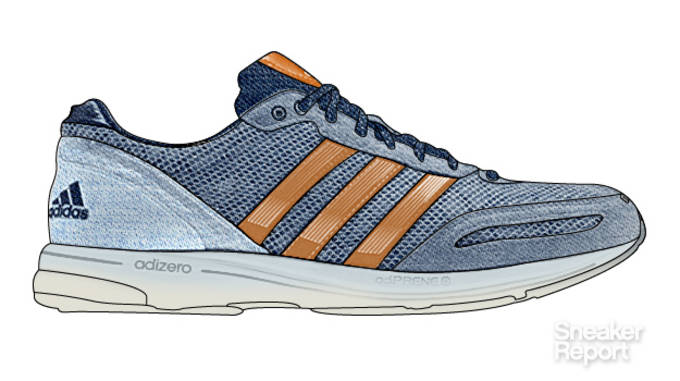 No. 5 - adidas Adizero Adios 2.0 "Denim"
Inspiration: adidas JS Wings "Denim"
A running classic gets the thread to match. The favorite racing flat of the pros ditches the iconic red and yellow colorway for some Jeremy Scott in the mildest degree.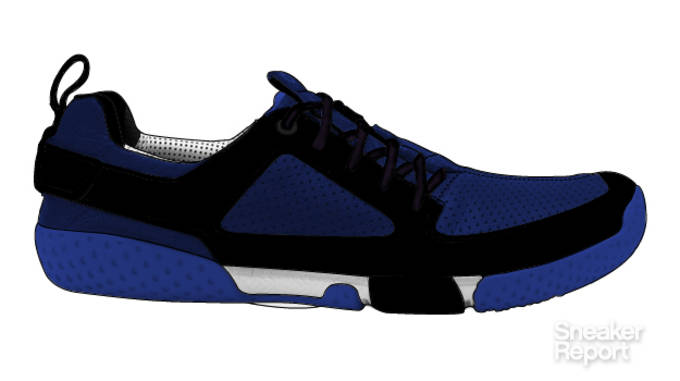 No. 4 - Skora Form "Royal Blue"
Inspiration: Air Jordan 1 "Black / Blue"
The Skora Form breaks down the midsole, pushes the laces to the side, and uses leather as the material of choice for this groundbreaking running shoe. AJ follows suit...
$110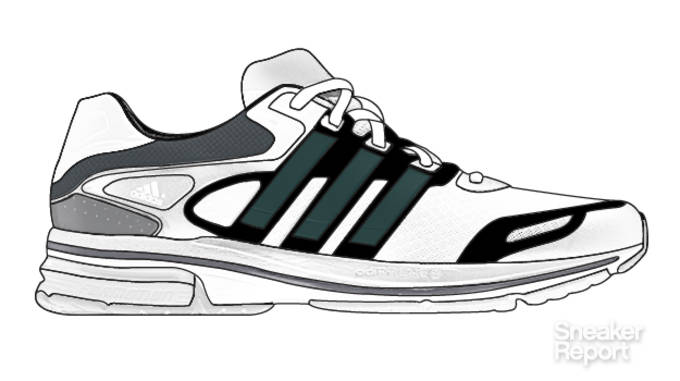 No. 3 - adidas Supernova Glide 5 "EQT"
Inspiration: adidas EQT Support
Pair the original running phenomenon from 1991 with todays' distance running favorite for a more street-appropriate find.
$115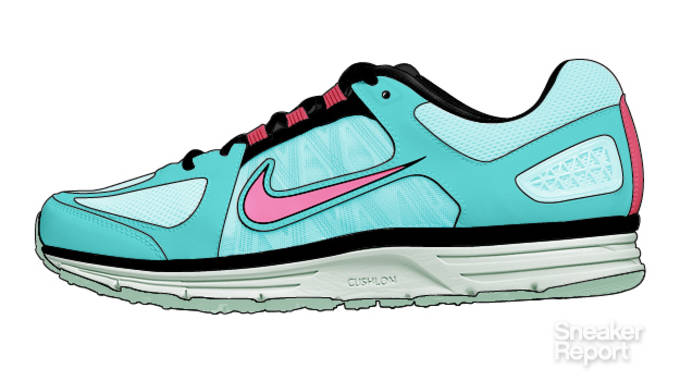 No. 2 - Nike Vomero 7 "South Beach"
Inspiration: Nike LeBron 8 "South Beach"
Time to treat runners with the same Floridian-inspired colorways basketball players get every week. Bring the South Beach to the Vomero.
$104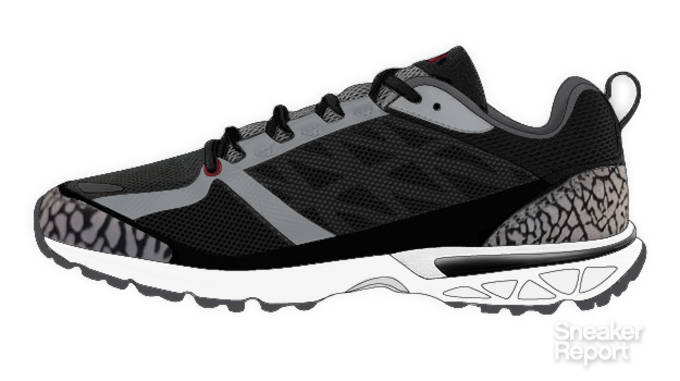 No. 1 - The North Face Single-Track Hayasa "Cement"
Inspiration: Air Jordan III "Black / Cement"
The colorway that is at the top of everyone's DNFW list is a seamless fit for The North Face Hayasa. With perfectly placed panels to flaunt the iconic cement print, we wouldn't be surprised if this trail runner had been designed by Tinker himself.
Calvy Click is the Editor-in-Chief of Sneaker Report. When she isn't writing about performance footwear and apparel, you can find her running around Manhattan to Rick Ross anthems. 
RELATED: The Complete History of the Nike Free
RELATED: The 100 Best Running Shoes of All Time