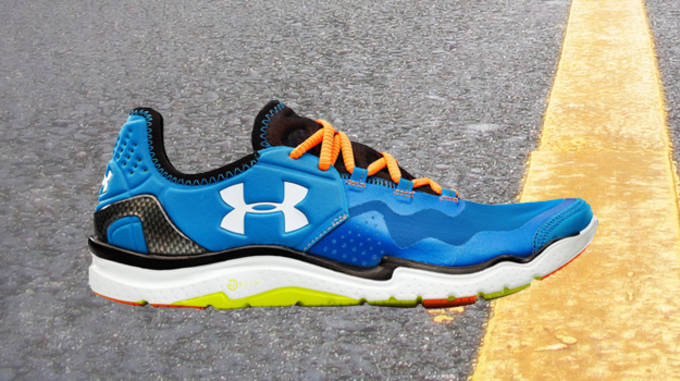 Runners have a tendency to stick to what they know, and what has proven to work for them individually. However it's hard to ignore the minimal tendencies brands have embraced over the past few years that have athletes wondering if they'd be better off ditching their old favorites for a pair of mid-foot strikers. Minimal midsoles and low heel drops require a bit of breaking in if you're used to an 8 - 10 mm midsole or anything with a raised heel, so let's kick off your path to change with this list of The 10 Best Transition Shoes for Beginner Barefoot Runners.
Gurvinder Singh Gandu is a New York City-based contributing writer and wear-tester for Sneaker Report, and a contributing writer for Yahoo! Sports. A California-raised, sports-obsessed, gear junkie, follow him here to keep up with all things performance.
RELATED: 10 Barefoot Shoes Every Runner Should Try Out
RELATED: REVIEW: Why the DMX Run 10 is Still the Most Comfortable Running Shoe of All Time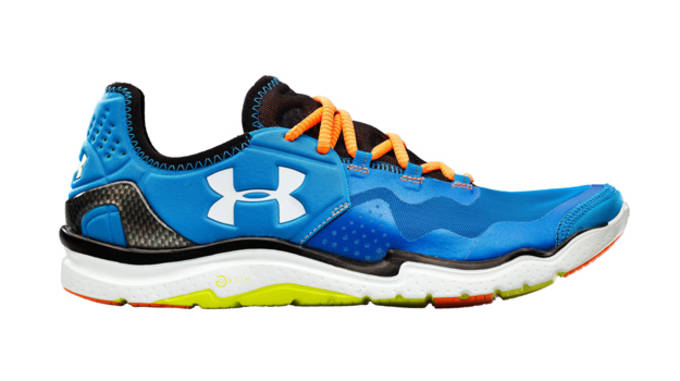 No. 10 - Under Armour RC Charge 2
Weight: 7.2 ounces
Star Feature: An articulated upper for a more natural ride
Technically speaking, the RC Charge 2 from Under Armour isn't a barefoot shoe, however its low-to-the-ground design provides a ground-hugging ride with just the right amount of cushioning via a Micro G midsole. The Charge 2 falls somewhere in between a minimal shoe and a traditional sneaker, making it a great option for runners who want to ease into barefoot running.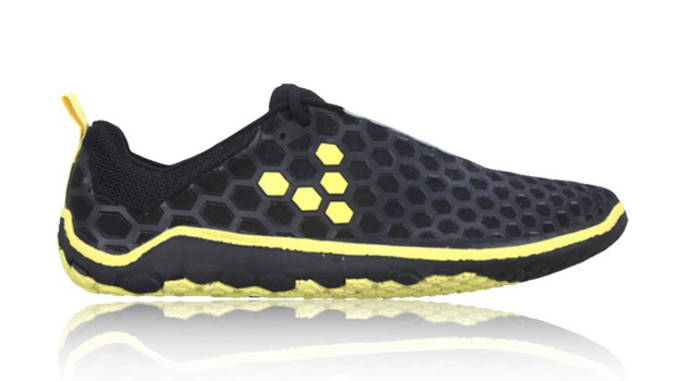 No. 9 - Vivobarefoot Evo II
Weight: 7.5 ounces
Star Feature: Puncture-resistant outsole
Vivobarefoot's footwear offerings have definitely expanded over the last couple of years, but the Evo is still one of its more popular barefoot models. The Evo II features a zero-drop profile that promotes a more natural range of motion, along with a thin, puncture-resistant outsole that is rugged enough to handle off-road trails if needed. It also offers thermal protection for runners who are hesitant to give up their padded sneakers. 

$130
<!--nextpage-->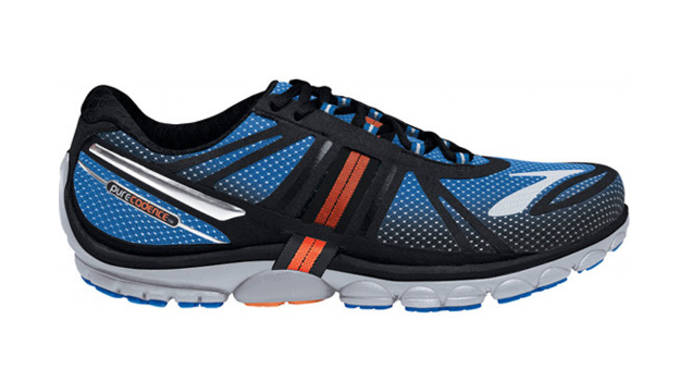 No. 8 - Brooks PureCadence 2
Weight: 9.3 ounces
Star Feature: Nav Band for a lockdown fit
A part of Brooks' PureProject collection, the PureCadence 2 is a lightweight and flexible running shoe that has become a favorite of runners of all types. While its midsole is a bit thicker than most other barefoot running shoes, it still provides a low-to-the-ground feel that kind of mimics a minimal shoe. If you're not quite ready to make the jump to full-on barefoot yet, the PureCadence 2 is a good stepping stone.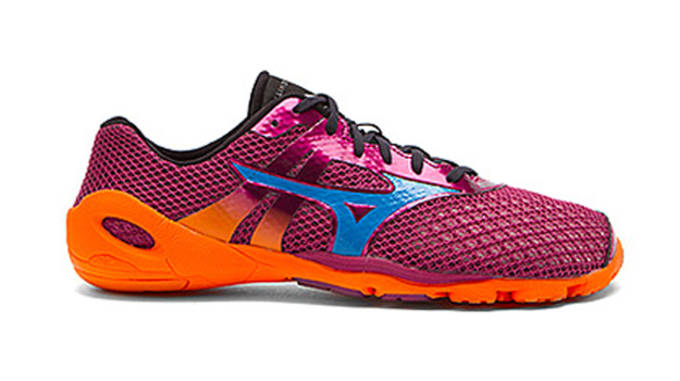 No. 7 - Mizuno Wave Evo Levitas
Weight: 6.5 ounces
Star Feature: Wave technology in the forefoot for maximum protection and comfort
Mizuno has been pushing its "less is more" way of thinking for some time now. The Wave Evo Levitas is among a new crop of high performance zero-drop minimalist shoes from the brand. The Evo Levitas is great for runners who prefer a midfoot strike, and those who don't like a whole of cushioning (rather, just enough) under their feet.
<!--nextpage-->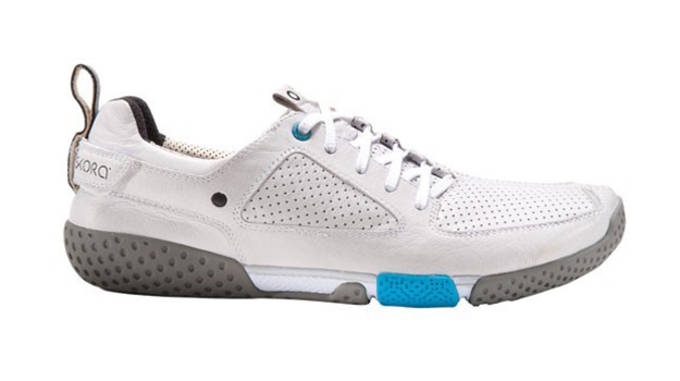 No. 6 - Skora Form
Weight: 8.2 ounces
Star Feature: Pittards Goatskin Leather Upper
We've said it before and we'll say it again, the Skora Form is one of the best all-around minimal running shoes we've come across here at Sneaker Report. The shoe features an ultra-plush goatskin leather upper, which is housed on a unique zero-drop outsole that provides runners with the perfect blend of cushioning and protection without doing too much.
$130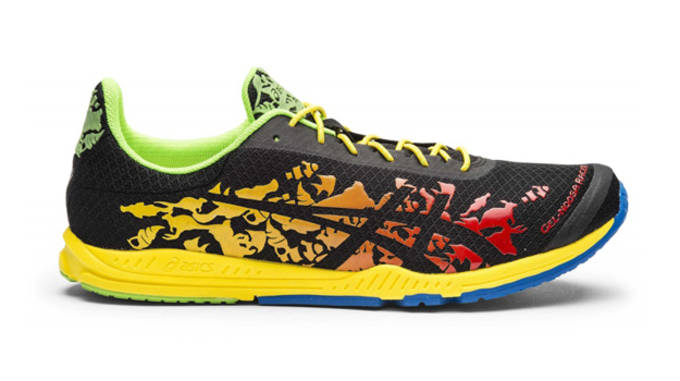 No. 5 - Asics Gel-NoosaFast
Weight: 6.6 ounces
Star Feature: Vented sole for lightweight comfort
If you're really serious about this new minimalist/barefoot venture, you might as well put on a serious race-day shoe like the Asics Gel-NoosaFast. This minimalist racing flat features a seamless one-piece upper that can be worn with our without socks, making it a top choice for triathletes. The shoe also has a DuraSponge outsole for lightweight cushioning.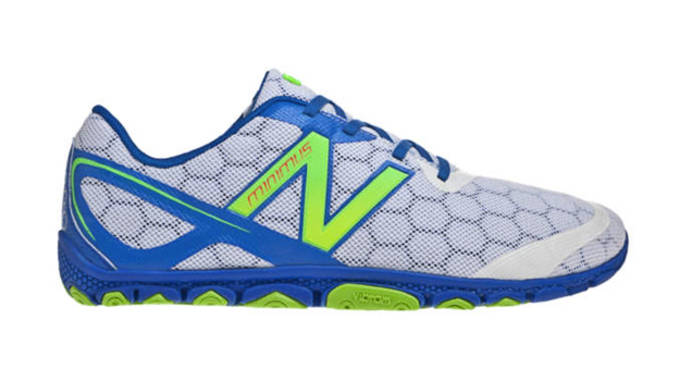 No. 4 - New Balance Minimus 10v2
Weight: 6.5 ounces
Star Feature: Barefoot-friendly internal construction
New Balance knows all about minimal. And while there are solid running shoes to choose from NB's Minimus collection, the Minimus 10v2 is the best option for beginning barefoot runners. The shoe features a natural 4mm drop that (as New Balance puts it) is "like barefoot, only better."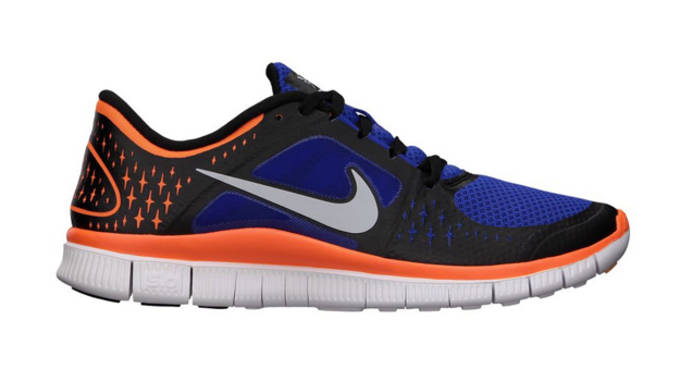 No. 3 - Nike Free+ 3.0
Weight: 9.3 ounces
Star Feature: Ultra-flexible Free outsole
You get it all with the Nike Free. It has a stylish, clean design, along with one of the most flexible outsoles ever created. The Free's seamless upper provides a glove-like fit for support and a chafe-free ride. Not to mention it is plus-enabled for runners who want to keep track of their daily performance.
$100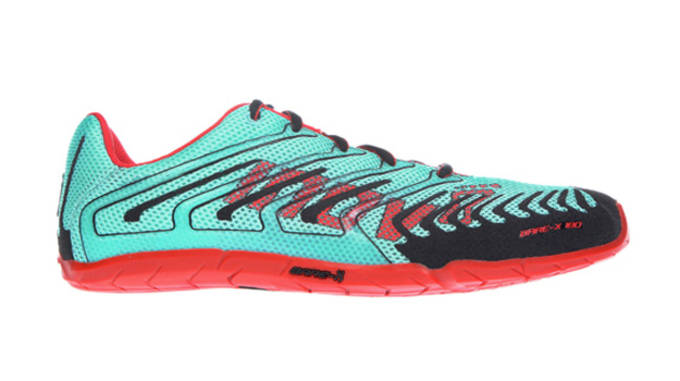 No. 2 - Inov-8 Bare X 180
Weight: 6.4 ounces
Star Feature: Zero-drop differential for a low-to-the-ground ride
With a 0mm heel-to-toe offset, any closer to the ground and you would literally be barefoot. The Bare X 180 from Inov-8 is designed for the pure minimalist, so if you're ready to dive right in, this is the one you want. Its lightweight mesh upper is extremely breathable, and a sticky 3mm rubber outsole provides a stable running platform.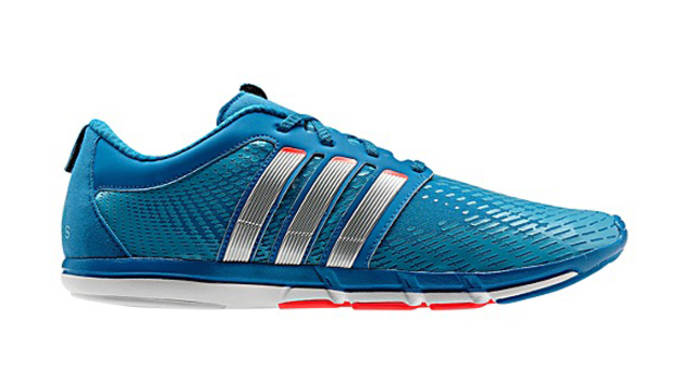 No. 1 - adidas adiPure Gazelle
Weight: 6.0 ounces
Star Feature: Barefoot-friendly Puremotion midsole
The lightweight Gazelle is the intermediate shoe in adidas' adiPure minimal series. It features a Puremotion midsole that is designed to mimic the sensitivity of bare feet. The shoe's synthetic upper offers a lightweight fit, and combines with a adiWear outsole to make one of the most flexible running shoes on the market.
RELATED: 10 Barefoot Shoes Every Runner Should Try Out
RELATED: REVIEW: Why the DMX Run 10 is Still the Most Comfortable Running Shoe of All Time