With the Nike Barkley Posite Max "Eggplant" releasing this weekend, Sneaker Report takes a look back at the model which inspired the new style: the Nike Air Max 2 CB 94.
Worn by Sir Charles in 1994, this classic sneaker has remained a capable performance model on basketball courts. And thanks to the Barkley Posite Max, the style is more advanced than ever, with durable Foamposite overlays on the upper and an even larger Air Max unit than before. The Nike Barkley Posite Max "Eggplant" releases at retailers today for $235, so head to your nearest store to pick up a pair and take a look back at some of Barkley's best moments in the Air Max 2 CB 94. One thing is for sure: they don't call Charles the "Round Mound of the Rebound" for nothing, as he snagged ten or more boards in each highlighted game.
Riley Jones is a journalism student from Charlottesville, VA. With an unshakable affinity for basketball and all things '90s, he can be found on Twitter @rchrstphr.
RELATED: The 10 Best Nike Air Max Basketball Shoes
RELATED: SPOTTED: Terrance Ross Wins 2013 Slam Dunk Contest in Nike Barkley Posite Max
<iframe width="200" height="30" frameborder="0" scrolling="no" src="//platform.twitter.com/widgets/follow_button.html?screen_name=SneakerReport&amp;showcount=false&amp;show_count=false"></iframe><!--nextpage-->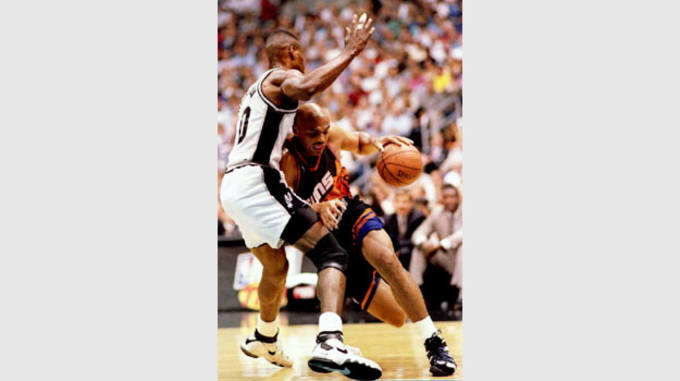 Date: April 2, 1995 at San Antonio
Key Stats: 45 points, 10 rebounds, 3 assists<!--nextpage-->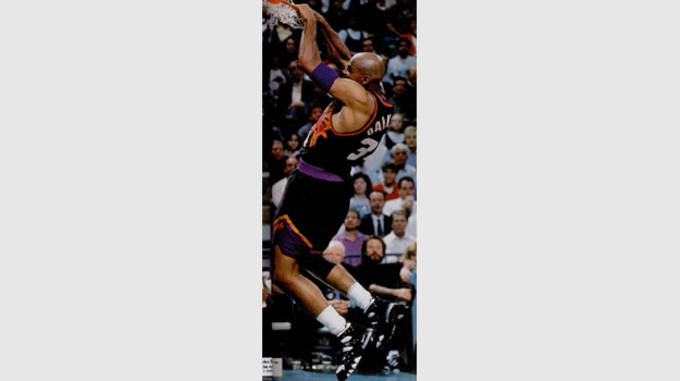 Date: Unknown Away Game<!--nextpage-->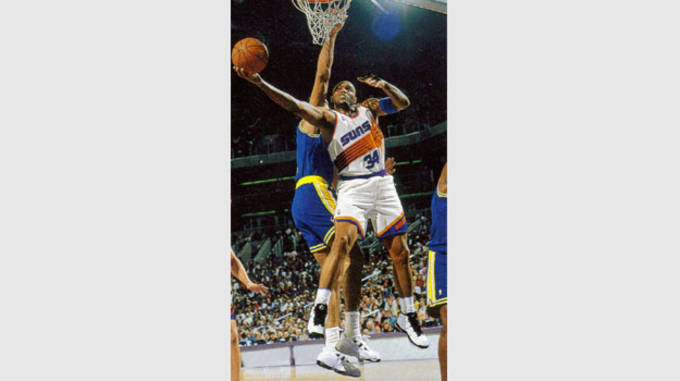 Date: February 17, 1995 vs. Golden State
Key Stats: 38 points, 13 rebounds, 10 assists<!--nextpage-->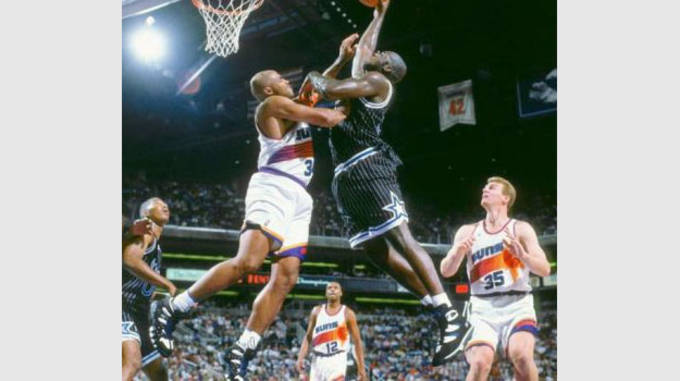 Date: January 22, 1995 vs. Orlando
Key Stats: 25 points, 14 rebounds, 9 assists<!--nextpage-->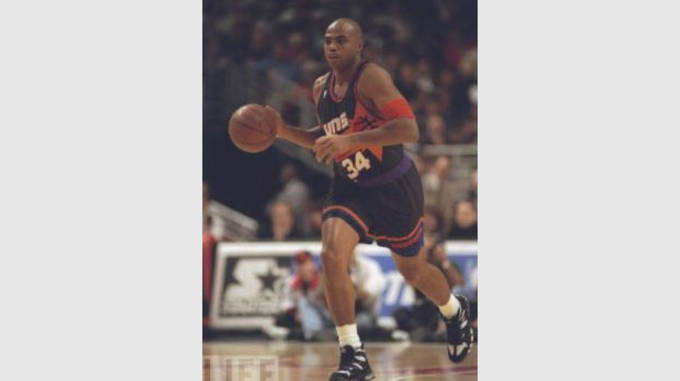 Date: Unknown Away Game
RELATED: The 10 Best Nike Air Max Basketball Shoes
RELATED: SPOTTED: Terrance Ross Wins 2013 Slam Dunk Contest in Nike Barkley Posite Max