This list of the 25 most skateable shoes of all time showcases the similarities between basketball sneakers and skate shoes, with a focus on technology and new materials throughout the last six decades. We called upon the shoes that left historic impressions on skateboarding and popular culture or the classics that were copied again and again. With only 25 to choose from not every brand made the list, but we're sure you'll agree with The 25 Most Skateable Shoes of All Time.
Reggie Altema is a Haitian writer from New Jersey who grew up obsessed with music and skateboarding but despised east coast winters, so the former 
RELATED: 10 Pro Shoes to Look Forward to This Year
RELATED: 10 Skate Shoes You Shouldn't Have Slept On in 2012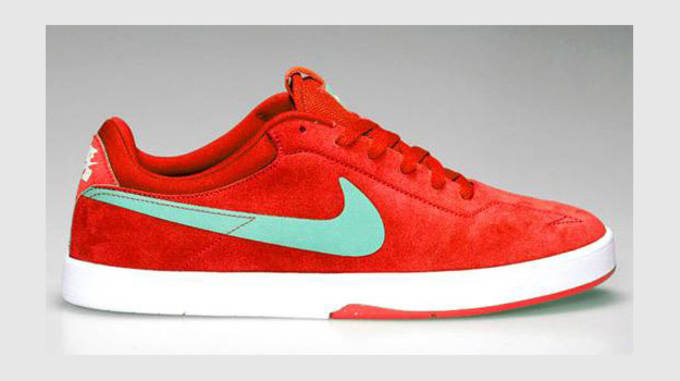 No. 25 - Nike SB Koston 1
Year Released: 2010
No skater has released more prolific skateboarding footwear than Eric Koston. Part of this is because he is someone who is always trying to make things better and another reason is that he just has a knack for knowing what works in footwear and what doesn't. So that means when he's designing a shoe it's as if there are two talented designers working on it, instead of one. His move to Nike meant that he'd have access to all of Nike's materials, and because he's a sneakerhead, he was able to point out some technology from Nike's running shoes that he felt belonged in skateboarding. This is how Lunarlon cushioning found its way into skate shoes. Lunarlon cushioning is more comfortable, more lightweight and is more responsive than Zoom Air.