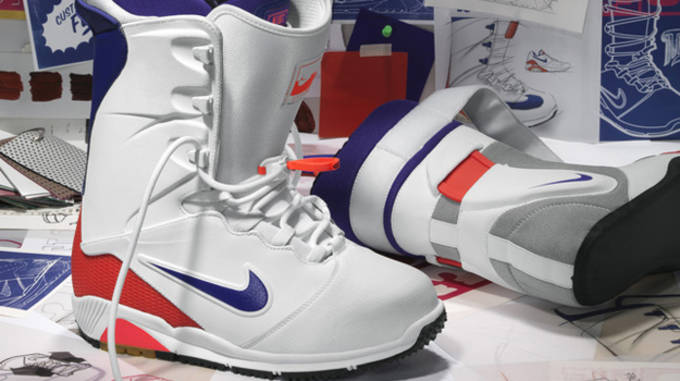 Don't hit the slopes unequipped. Snowboarding boots have all of the technical advantages today—from effortless adjustability thanks to the game-changing BOA Lacing System, to carefully planned layers of cushioning—to give you a boost in comfort and overall performance. Whether you are in it for the big mountain or just looking to freeride through the park, you'll want to get your feet into a pair of one of these top 10 snowboarding boots.
RELATED: 6 New Ways Athletes Can Stay Visible This Year
RELATED: Nike Snowboarding Rolls Out the Zoom Kaiju Boot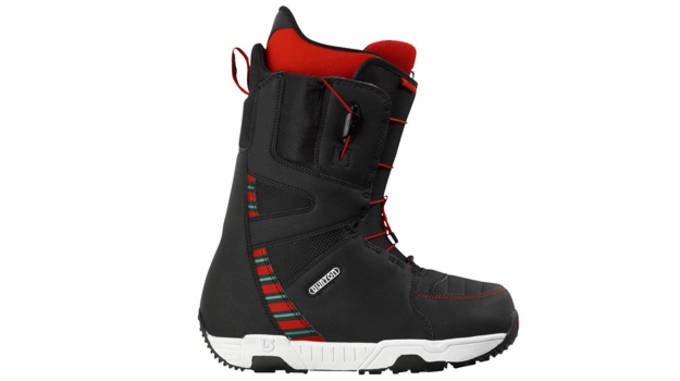 No. 10 - Burton Moto
Best For: Freeride
Key Feature: Shrinkage Footprint Reduction Technology for less toe drag
We all know snowboarding boots can get pretty pricey, so it's nice to see that Burton has created a high-performing boot like the Moto at a reasonable $160. However, the price isn't the only appealing thing about this boot. With a support rating on the softer side, the Moto provides an already broken-in feel right out of the box. With such a low price tag, we aren't surprised to see a missing BOA lacing system. However, the Moto does have a pretty impressive Speed Zone Lacing System that is exceptional in everything from speed to comfort.
$160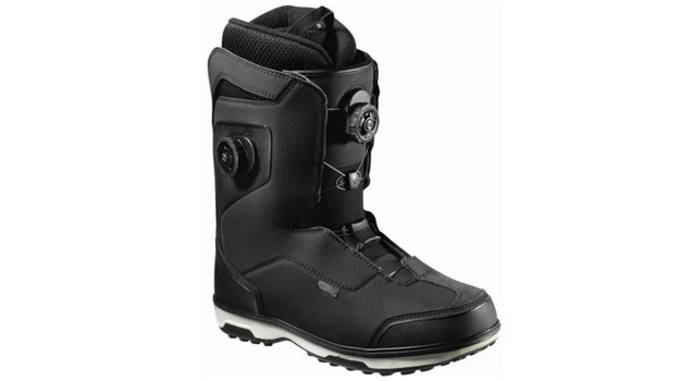 No. 9 - Vans Cirro
Best For: Freeride
Key Feature: RECCO reflectors that enhance radio signal in search-and-rescue situations
With more adjustability than the previous version, the latest edition of the Vans Cirro boot is sure to live up to your standards as a boarder. Along with the BOA Lacing System for easy in-and-out, the boot comes with removable tongue stiffeners so you can get you can get the right amount of flex and support. The boot's skate-influenced low profile outsole offers lightweight performance without compromising traction.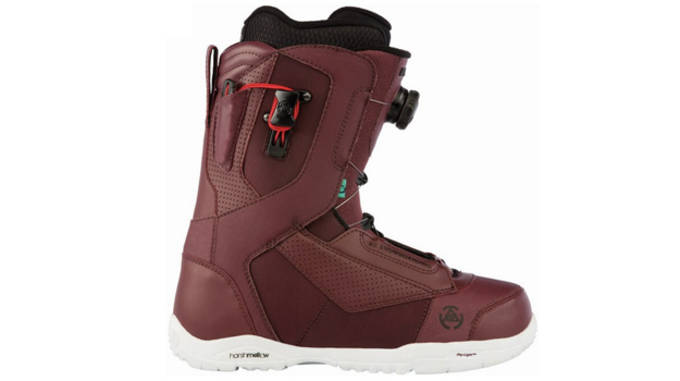 No. 8 - K2 Ryker
Best For: All-mountain
Key Feature: Harshmellow material in the heel and forefoot for softer landings
When you're on the slopes, two things in particular are of concern: warmth and comfort. With the K2 Ryker boot, you get both of those things and then some. The boot's BOA + CONDA lacing system provides an on-the-fly ride that will save you time and hassel trying to get in and out of the boot. A blend of high and standard density thermo-forming Ultralon foam give the boot that warmth and comfort we mentioned earlier.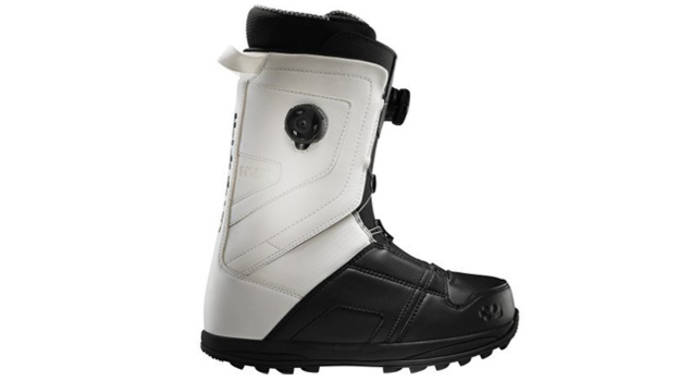 No. 7 - ThirtyTwo Binary Boa
Best For: Freeride
Key Feature: BOA Lacing System for faster access to the slopes
If the ThirtyTwo Binary isn't one of the best selling boots already, it will be real soon. Categorized in the stiff-to-medium flex range, the Binary features all of the lightweight performance specs required in a solid boot. Its inner ankle lacing system provides great heel support, while an articulated cuff design offers exceptional flexibility and and additional support. The boot has been given a tougher toebox so you can get out there and challenge yourself without thinking twice about how your gear will hold up.
$225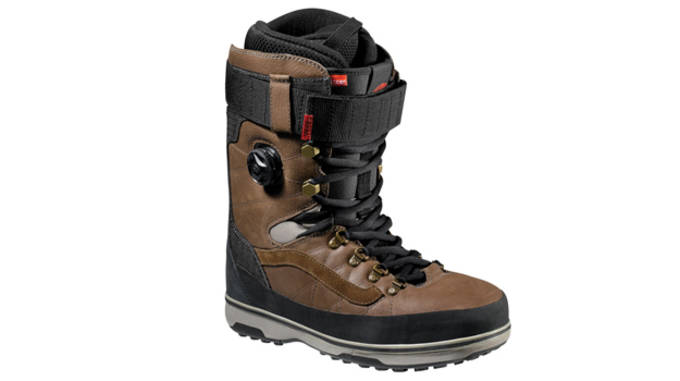 No. 6 - Vans Infuse
Best For: All-mountain
Key Feature: Flex Control System for adjustable stiffness
The Infuse boot combines a classic outdoors look with high-grade performance specs to make this one of the more popular models from Vans' snowboarding collection. Like the Cirro, the Infuse also comes with a RECCO avalanche rescue system, which consists of reflective areas on the outside of the boot that respond better to radio signals in case of a search-and-rescue situation.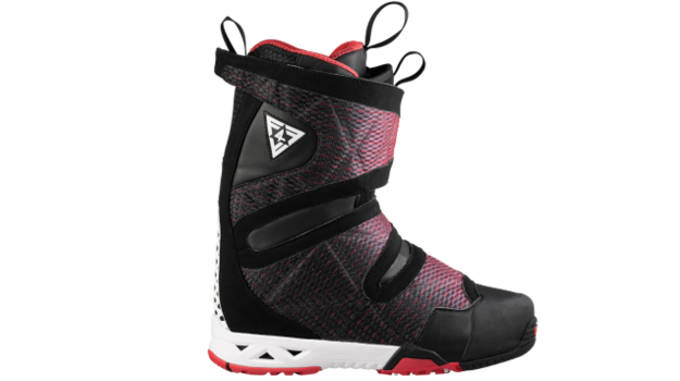 No. 5 - Salomon F4.0
Best For: Freeride
Key Feature: Fusion Exhale Liner for proper ventilation
Salomon boots have a reputation for being reliable on the mountain, and the brand's F4.0 model is no different. Sporting a low profile and a lightweight construction, the boot performs as great as it looks. Along with its Sure Lock Lacing System, the F4.0 comes with a Self Gel+ foam liner for proper cushioning in all the right spots. With a flex rating of 8, it's definitely on the stiffer side in terms of range.
$300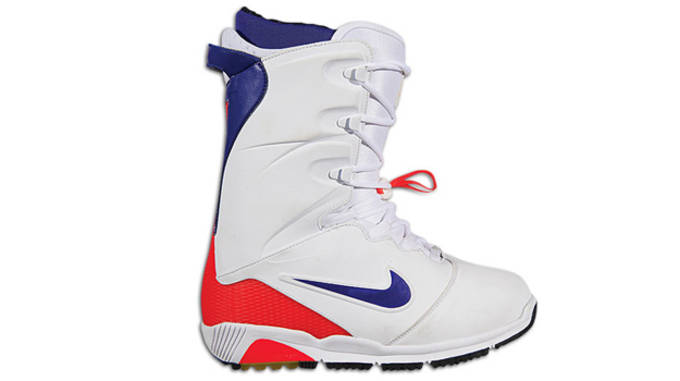 No. 4 - Nike Ites
Best For: All-mountain
Key Feature: Flywire Technology for support
A performance shoe list wouldn't be complete without a Nike-branded option—that goes for snowboarding boots as well. What sets the Nike Ites boot apart from the rest of this list is its Flywire construction, which provides unmatched support and stability. The latest version of the Ites keeps it webbed laces for zonal support, while a Nike Free outsole (no these aren't running sneakers) allows the foot to move naturally on and off of the board.
$319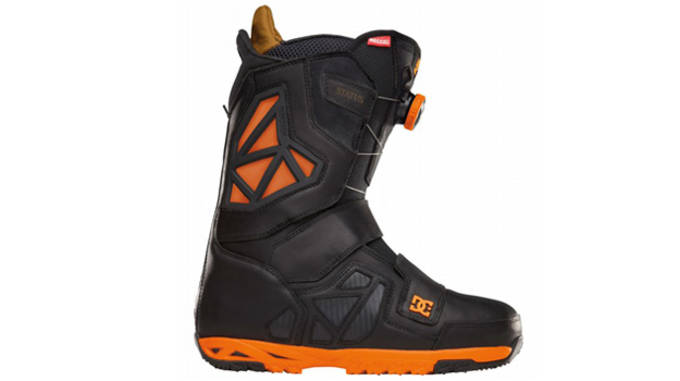 No. 3 - DC Travis Rice Status
Best For: Powder
Key Feature: Dual BOA System for an on-the-go fit
There are few boot options out there that are as responsive in multiple snow conditions as the DC Travis Rice Status. The boot's constrictor closure system provide great support for feet without any pressure points. A neoprene ankle strap and an internal ankle harness ensure that you stay inside the boot at all times. The boot breaks in fairly easily, but still retains its structural integrity, no matter how hard you shred.
$350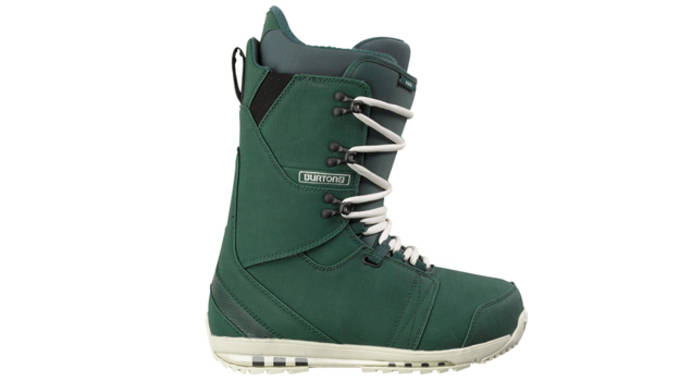 No. 2 - Burton Hail
Best For: Freestyle
Key Feature: AutoCANT Cushioning for unparalleled board control
Given Burton's rich history in the snowboarding business, we're not surprised at the phenomenal gear the brand continues to push out. The Hail boot is just another example of Burton's genius. Beneath the clean design of the Hail is an arsenal of performance specs that combine to make a near perfect boot. Featuring a Holy Shit outsole (yes, you read that correctly) that combines cushioning, responsiveness, and support in a revolutionary way, the boot keeps going even when you're all burnt out. The Hail comes with a support rating of 4, which is on the softer side.
$280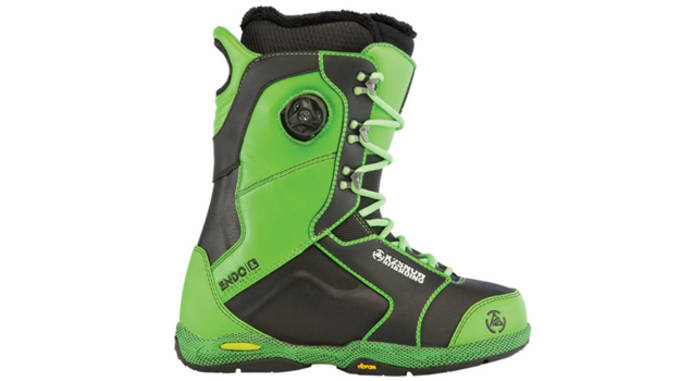 No. 1 - K2 T1
Best For: All-mountain
Key Feature: Vibram Outsole for exceptional traction
Dubbed as "The Godfather" of K2's boot line, the T1 is a force to be reckoned with on the slopes. A BOA lacing system and a Vibram outsole come standard in this boot. What sets it apart from the pack is K2's Endo Construction, which offers great support and slows the boot flex breakdown process, giving riders more mileage than a standard boot. The stiffness of the boot is rated at an 8, and is designed to perform at top speed every time you take to the slopes.
RELATED: 6 New Ways Athletes Can Stay Visible This Year
RELATED: Nike Snowboarding Rolls Out the Zoom Kaiju Boot