RELATED: <strong></strong>BARGAIN BUY: The 10 Best Performance Sneaker Deals of the Week
RELATED: BARGAIN ALERT: Play Like Pele in the Radium Boot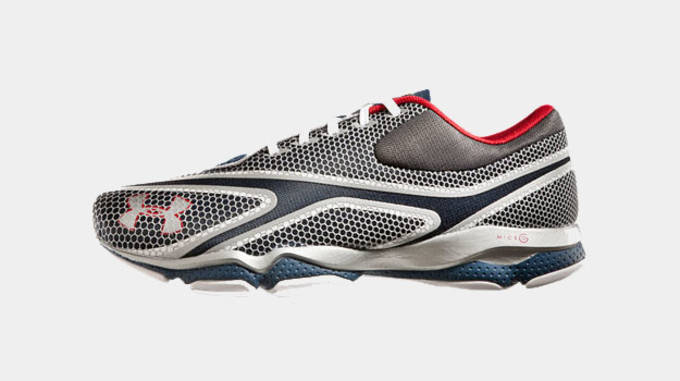 No. 10 - Under Armour Micro G Composite Trainer

Was: $82
Now: $60
Find It Here: Under Armour
These Under Armour Micro G Composite Trainers will take care of your fitness needs without emptying your wallet. The upper is a single layer of mesh with printed overlays, providing breathability and support at the same (damn) time. The thin full-length Micro G cushioning is soft and absorbs shock, while a 4D Foam sockliner improves fit. <!--nextpage-->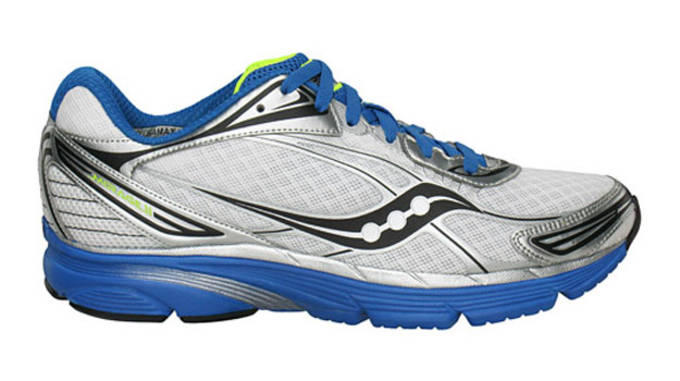 <strong></strong>
No. 9 - Saucony Mirage 2

Was: $105
Now: $78
Find It Here: Saucony
At 9.2 oz, these Saucony Mirage 2s push the weight boundaries without sacrificing the stability needed in a runner. The upper uses HydraMax collar lining for moisture wicking and comfort, as well as an EVA sockliner which is antimicrobial and offers extra cushioning. Cushioning in the midsole is provided by Heel ProGrid, which is said to be 20% more responsive than EVA cushioning. Meanwhile, the shoe is supported by a XT-900 carbon rubber outsole for suitable traction and extra durability. <!--nextpage-->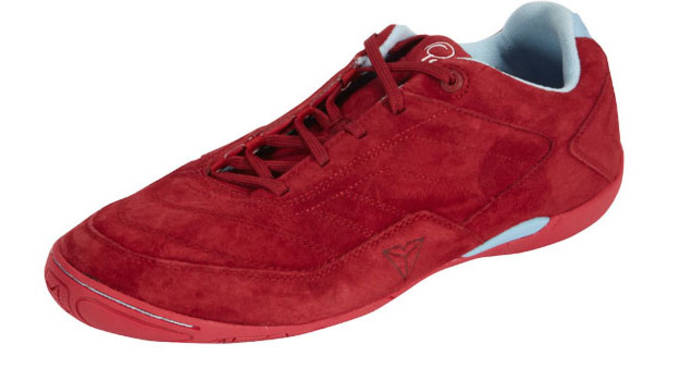 <strong></strong>
No. 8 - Pele Radium

Was: $100
Now: $85
Find It Here: Soccer.com
Looking for a quality soccer boot endorsed by the pros? What better player to emulate than Pele? The retired legend is widely regarded as the greatest to ever play the game, and these Pele Radiums are a tribute to his career. The upper is constructed of full-grain leather for a flexible, comfortable, and durable feel. Meanwhile, suede is implemented on the forefoot zone for improved ball control. The midfoot uses a reinforced TPU shank to add extra power and durability. Rubber outsole allows the boot to shine on hard courts.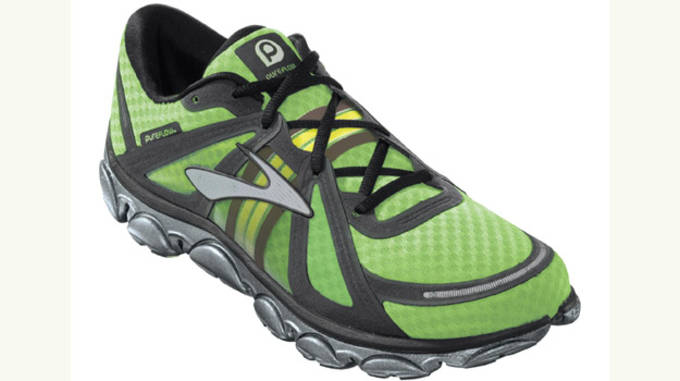 No. 7 - Brooks PureFlow

Was: $85
Now: $70
Find It Here: Brooks
In March 2012, Runner's World named the Brooks PureFlow the "Best Buy", and now that the price has dropped, it's even more enticing. Built for neutral to guidance runners, the PureFlow features Nav Band on the lateral upper for arch support. Its center strike pod helps the wearer achieve a more natural motion, while the upper is constructed of air mesh for comfort and breathability. A soft BioMoGo DNA midsole adds shock absorption to an already equipped runner.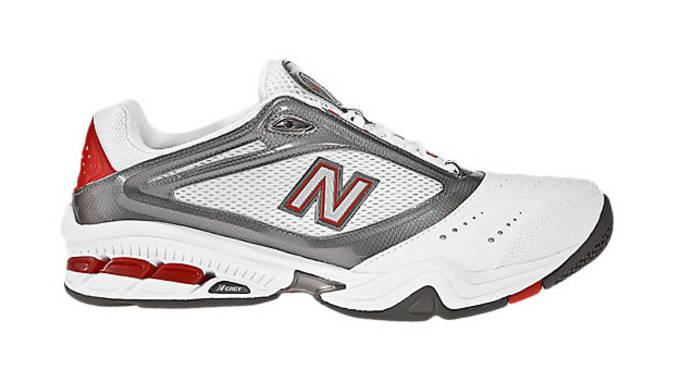 No. 6 - New Balance 900

Was: $100
Now: $75
Find It Here: New Balance
Struggling to find the right pair of tennis shoes? You may want to consider the New Balance 900. Its herringbone outsole is ideal for hard court surfaces, and at $75 it's not going to set you back on this month's rent. The upper's been constructed of synthetics and mesh for lightweight support (13.5 oz), and a premium foam insert conforms to the wearer's foot. Lightning Dry tech is in place for moisture wicking to ensure you stay cool and comfortable while playing. Meanwhile, a long-wear drag tip is implemented in the toe box for extra durability.<!--nextpage-->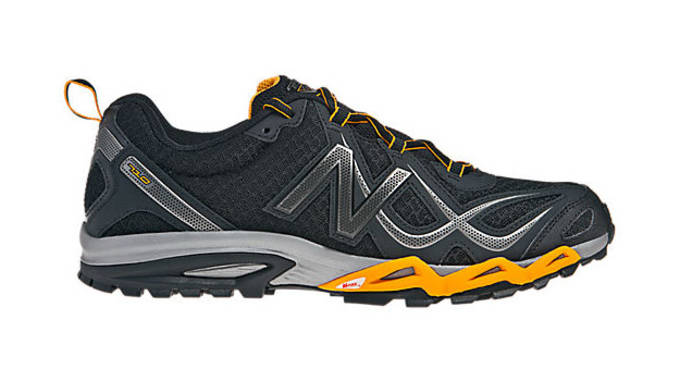 No. 5 - New Balance 710

Was: $80
Now: $60
Find It Here: New Balance
The trails will be no match for you in the New Balance 710. These lightweight runners are enhanced with an AT Tread all-terrain outsole. Essentially, this means that they've used running and trail lugs so that you'll be able to get use out of them both on and off the road. With a lightweight mesh upper, you'll stay cool and comfortable no matter the temperature. Meanwhile, the midsole is injection-molded with EVA foam for shock absorption.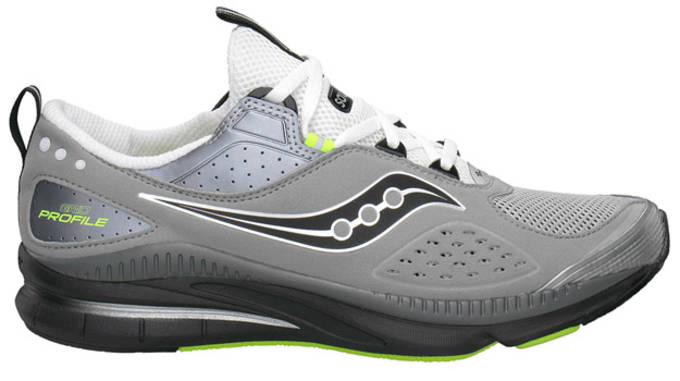 <span style="font-size: large;"></span>No. 4 - Saucony Grid Profile

Was: $85
Now: $64
Find It Here: Saucony
These lightweight runners use a synthetic/mesh combo upper for a breathable feel. Its upper utilizes an inner bootie construction for an adaptive fit. The midsole uses IMEVA, which absorbs shock and offers durability and comfort. Heel Grid System is incorporated for extra cushioning in the heel. An XT-900 carbon rubber outsole is at work, providing suitable traction and durability. Triangular lug design offers traction on a variety of surfaces.<!--nextpage-->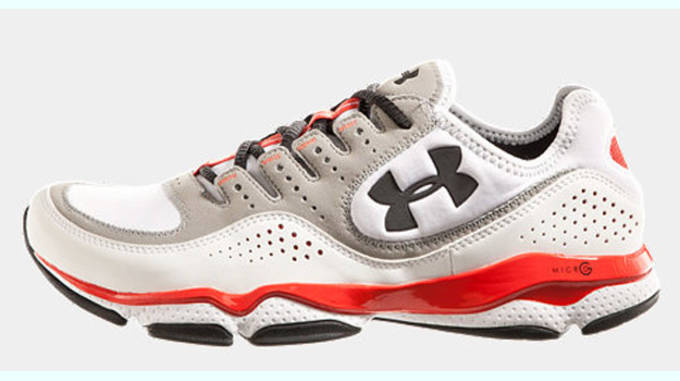 No. 3 - Under Armour Micro G Defend Trainer

Was: $84
Now: $64
Find It Here: Under Armour
Ready for the field, track, or gym, the UA Micro G Defend is the sort of versatile trainer that's great to keep on standby. HeatGear fabric has been placed strategically for moisture wicking, so you'll remain both cool and dry. The lightweight synthetic upper offers support and flexibility without adding bulk. Meanwhile, UA's popular Micro G foam is used to cushion the entire midsole. The 4D Foam footbed will keep you locked in during vigorous sessions.<!--nextpage-->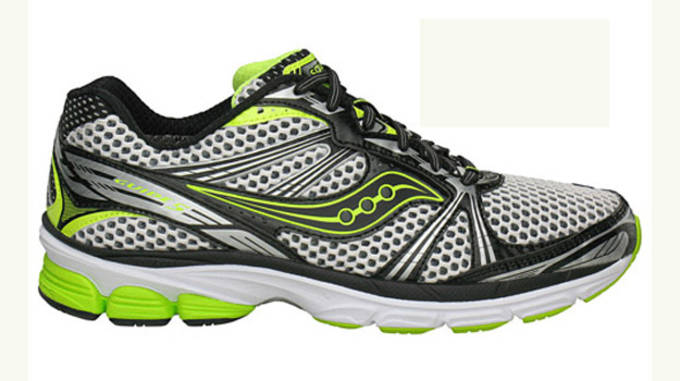 <strong></strong>
No. 2 - Saucony Guide 5

Was: $110
Now: $82
Find It Here: Saucony
These 10.2oz runners offer a lightweight feel without sacrificing necessary support. Full length Pro Grid foam offers both cushion and responsiveness, and its 8mm offset will help to smooth out your transitions. The HydraMax collar lining is soft and keeps the foot dry. The IBR+ is a blown rubber outsole compound which is lighter and more responsive than Saucony's previous iterations.<!--nextpage-->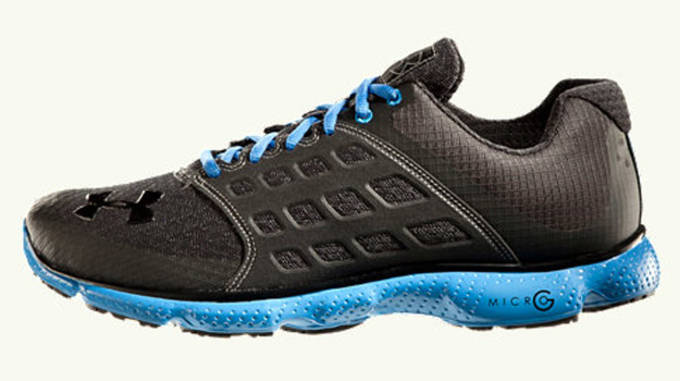 <strong></strong>No. 1 - Under Armour Micro G Connect<strong></strong>
Was: $85
Now: $60
Find It Here: Under Armour
The Under Armour Micro G Connect rounds out the week's Bargain Buy selections. The heavy duty mesh upper encourages breathability which will keep you cool during long runs. The lightweight Micro G foam midsole offers cushion and transfers heel-strike energy into forward momentum. 4D Foam footbed will contour to the wearer's foot, while the carbon and blown rubber outsole offers traction.