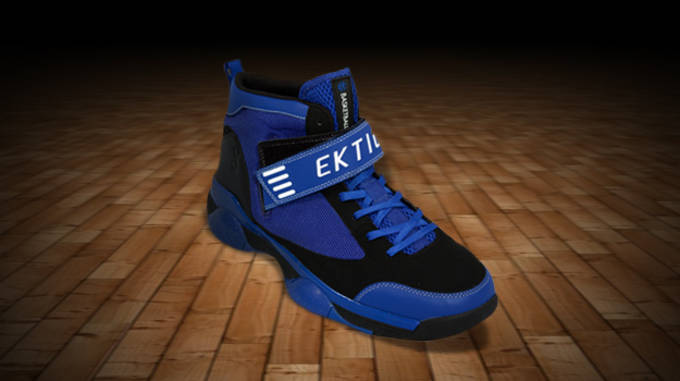 With the constant amount of leg and ankle injuries
RELATED: The 25 Best Basketball Releases of 2012
RELATED: The 10 Worst Sneaker Mishaps in Sports History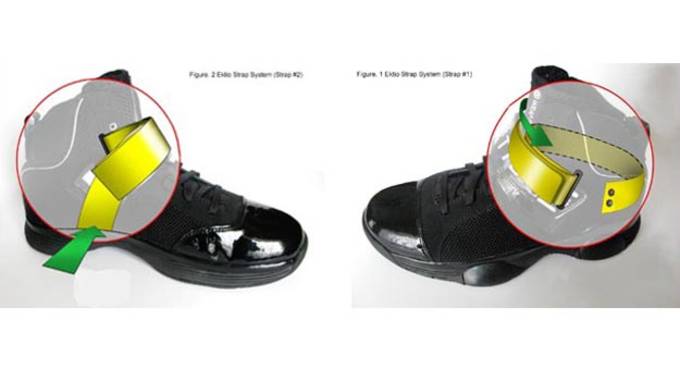 It's All About Technology
The primary concept behind the Ektio shoe construction is to simulate an almost barefoot experience so that your ankle has no chance of rolling over. This natural adaptation gets additional help from the outriggers on the outsole.
"I used to play a lot of basketball and had a lot of ankle sprains, after a while it was easy to see just how easy it was to sprain your ankle. It came from the shoe itself as the shoe rolls under to result in a sprained ankle. Even with tape and braces, your foot can't work against the rolling motion of the shoe." says Dr. Katz, going on to explain how testers have responded to the ankle support technology.
"If you land on your foot the wrong way with any combination of ankle tape or braces there's almost a 100% chance that you will sprain your ankel. We've only had a few [ankle sprains] over the years by only a few. We've also observed people wearing the shoe that shot the ball better than those that didn't. From our tests, 42 percent of people say it improved their shot, 25 percent said they were possibly shooting better, and 0 percent shot it worse while wearing Ektio. The research shows it all, it's the safest product on the market for giving a strong shooting base, as shooting comes from your legs. All of the top shooting coaches agree that shooting is all about balance, and our shoe provides the highest level of balance yet."
The technology Dr. Katz is refering to is the Ektio Ankle Support Technology, the main ingredient of this first ever physician-designed athletic shoe. It consists of two straps built within the walls of the shoe that work together with anti-rollover bumpers on the outsole to provide extra stability and leverage. A bit confusing at first, this video will show you how to strap these on properly. Strap one wraps around the entire ankle to support the lateral ligaments of the ankle, while the second strap lays directly over the ankle mortise to bring your foot and shoe together for a secure fit.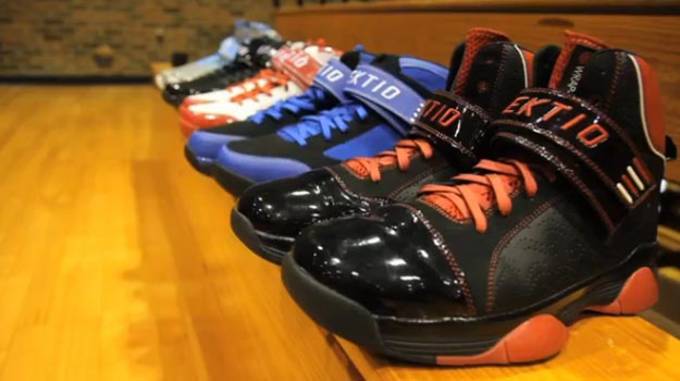 Growing Support
Since its launch in 2010, the New York based brand has steadily grown to appeal to an wide audience on and off of the basketball court. Alot of Ektio's customer base includes parents are buying for their kids because they want them to stay healthy and protect their ankles from a young age, and ballers that have had an injury and are prone to ankle rolling. Another constant stream of new customers find the brand by looking for a supportive solution for their freshly sprained ankles to prevent injury the next time around, which has created quite the fan base. <!--nextpage-->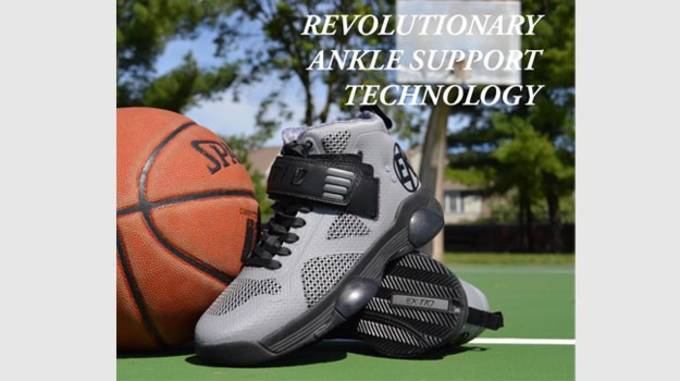 <strong style="font-size: large; line-height: 18px;"></strong>
Power Moves
When asked where to spot Ektio in the near future, Dr. Barry Katz made it clear that we will see much more from the brand as soon as this year:
"We're selling a basketball shoe but we're really a technology company. So we are all about the patent technology that is focused on a market where ankle sprains are very common. So we're looking in the future of our own shoes, but also possible off-label uses for people that have used the shoe for other sports, like volleyball and tennis.
We've also made a deal with this company called Slam Ball, which is actually basketball with trampolines. They have had lot of trouble growing the sport as they have a tremendous amount of ankle sprains, and since using our shoes those injuries have significantly decreased.
Over time, we'd also like to offer our technology to walking, hiking, and other activities where ankle sprains are common. This business strategy will allow us to take this unique concept to different areas, but for our basketball offering online and our retailers, Amazon and Eastbay, sales are increasing with a growing number of website referrals."
<!--nextpage-->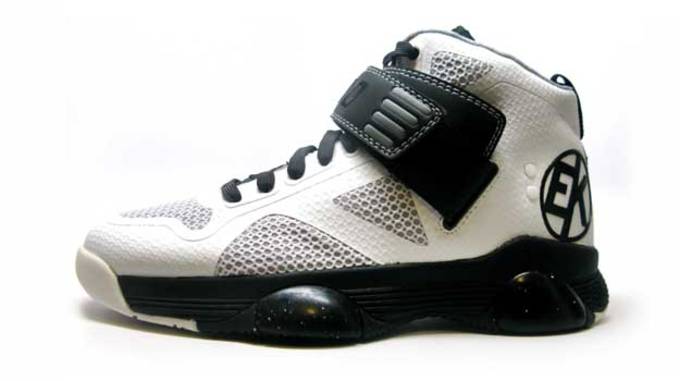 Try It For Yourself
Try now available Post Up for yourself, as it came highly recommended by basketball expert and contributor @Nightwing2303, making our list of The 25 Best Basketball Releases of 2012. Expect the newest model from the brand, the Breakaway, to be online by Feburary 1st.
Stay with Sneaker Report for the latest Ektio releases and news coverage and let us know if you become a new fan.
RELATED: The 25 Best Basketball Releases of 2012
RELATED: The 10 Worst Sneaker Mishaps in Sports History