The search for a reliable running jacket can often be just as tough as finding a pair of sneakers that work for you. Luckily Sneaker Report is here to help you get geared up right for the cold and wet winter season.
While some hardcore runners prefer to hit the trail in nothing more than a running tee and a pair of shorts, most of us normal folk need to cover ourselves properly with gear that will stay warm and comfortable, and will keep the rain, hail, sleet, snow, and whatever else mother nature tries to throw your way, out. Depending on location and personal preference, different runners have different needs when it comes to picking out a running jacket. To make your running experience as pleasant as possible this holiday season, we've taken it upon ourselves to put together the following list of the best winter running jackets for every type of weather.
RELATED: HOLIDAY GIFT GUIDE: The 10 Best Running Headphones Available Today
RELATED: The 100 Best Running Sneakers of All Time

<!--nextpage-->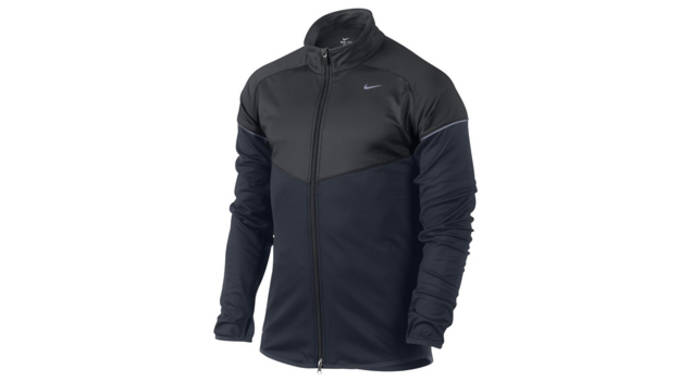 Nike Element Thermal Full-Zip
Ideal For: Crisp fall weather
Made with sweat-wicking fabric and a brushed interior, the Nike Element Thermal Full-Zip Men's Running Shirt locks in heat and feels smooth against the skin. Reflective features and spacious zip pockets lend extra function to this color-blocked jacket.
$90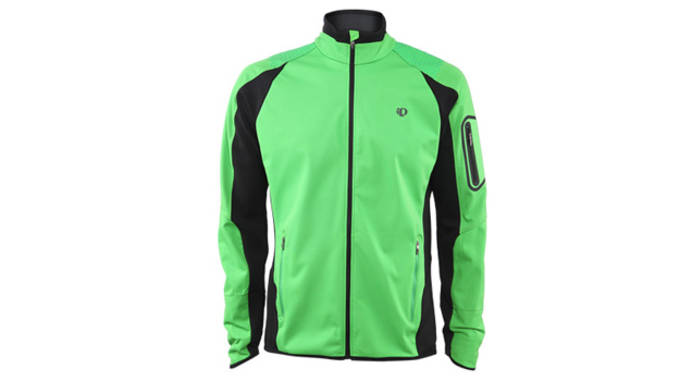 Pearl Izumi Ultra Windblocking Jacket
Ideal For: Windy weather conditions
The Ultra Windblocking Jacket provides superior wind and water resistance with great breathability and stretch. On winter days when the weather is menacing, slide into this shell and head out the door in comfort. Large side pockets and media-ready arm pocket provide ample storage room, abrasion print on shoulders helps keep your pack snugly in place.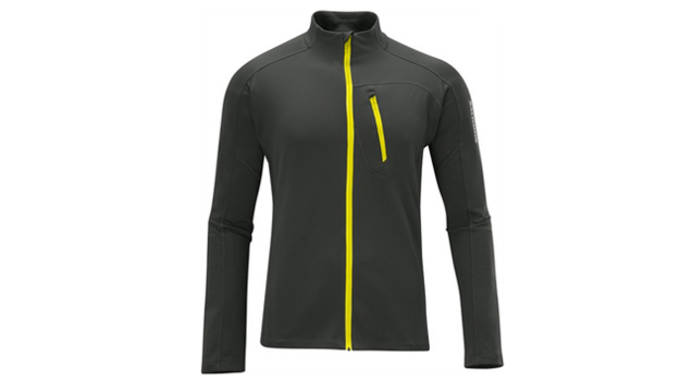 Salomon XA Midlayer 
Ideal For: Moderately cold fall weather
The Salomon XA Midlayer is so warm and comfortable that you won't ever want to take it off—even after running a marathon. It's fleeced interior "caresses your skin like a mother's embrace," while the stretch-woven fabric wicks away moisture and dries quickly. Under the arms, the XA Midlayer uses panels of stretchy fabric to promote your natural arm movements and boost ventilation at the same time.
The North Face Stormy Trail Jacket
Ideal For: Wet, rainy weather
For maximum protection on runs in the foulest weather, this waterproof, windproof, highly breathable jacket features new FlashDry technology that dramatically improves drying time and breathability to keep you as cool and as comfortable as possible in wet, windy conditions.
$165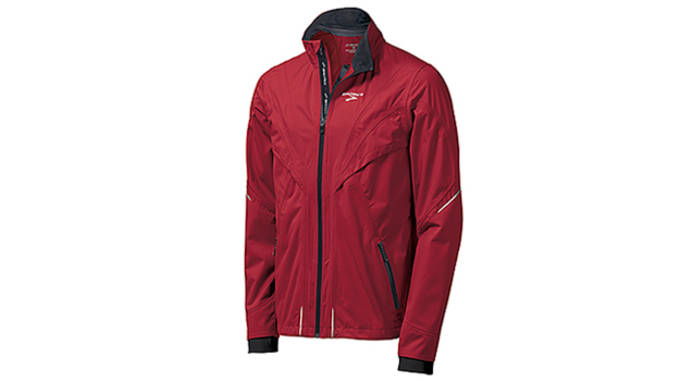 Brooks Silver Bullet Jacket
Ideal For: Windy fall weather
The Brooks Silver Bullet proves that less really is more. This super-lightweight run jacket packs a big punch with a high tech aluminum membrane that reflects your own body heat so you can stay warm without adding extra layers. The jacket is both windproof and water-resistant, and even comes with a moisture-proof media pocket.  Cozy cuffs with thumbholes are also a nice finishing touch.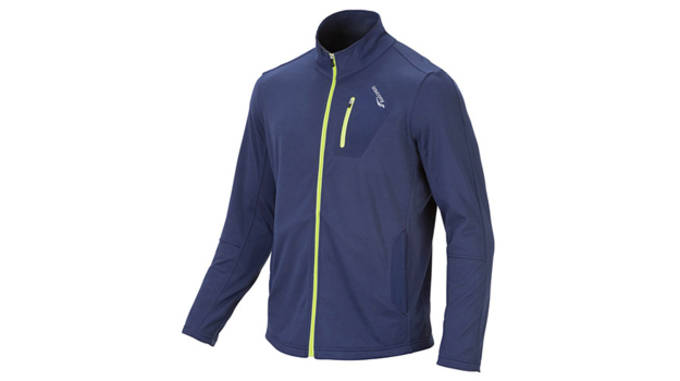 Saucony T-Grid RX Fleece
Ideal For: Cold, dry days
Made from warm and comfortable microfleece, the T-Grid RX Fleece is the perfect option for the road or the trail. The jacket's welded storage pocket on the chest, as well as on the sides, allow runners to store some basic essentials. A lightweight construction gives the jacket excellent flexibility, while it's full-zipper design make it easy to get in and out of.
Pearl Izumi Fly Reverse Jacket
Ideal For: Moderate weather conditions
This fully reversible running jacket from Perl Izumi is designed to help you fight the elements, both wind and moisture. If you're in a low-key mood, the jacket's black side is perfect for that classic athletic look. If your aim is to be seen, just flip it inside out and go with the high-visibility neon yellow side.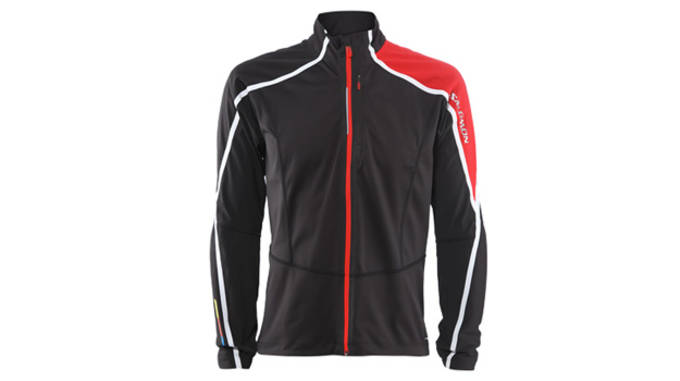 Salomon Dynamics Jacket
Ideal For: From moderate to cold weather conditions.
The Salomon Dynamics Jacket is a lightweight wind resistant jacket that will protect you from the elements in brisk winter weather. Stretch fabrics and a highly ergonomic design allow you to move freely on your run, and a zipper garage protects you from chafing for ultimate comfort. It looks cool too.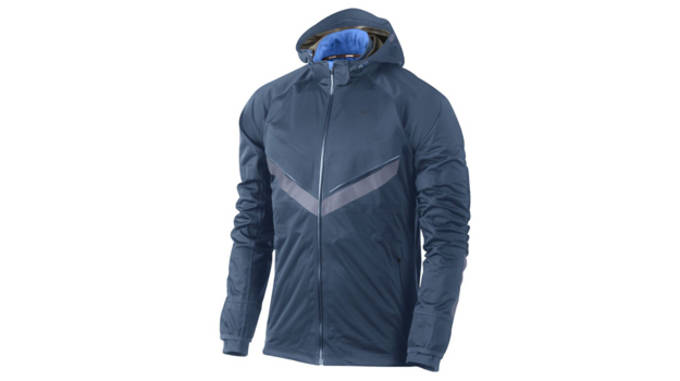 Nike Vapor Windrunner
Ideal For: Extreme weather conditions
The full-zip Nike Vapor Windrunner is the crème de la crème of winter running jackets. Its Storm-FIT fabric repels wind, rain, and snow to keep you dry while allowing sweat to easily escape. The jacket features fold-over elastic cuffs and hand warmers for extra comfort. Unlike the rest of the jackets on this list, the Vapor Windrunner features a hood that uses a bungee cord for an adjustable fit.
$300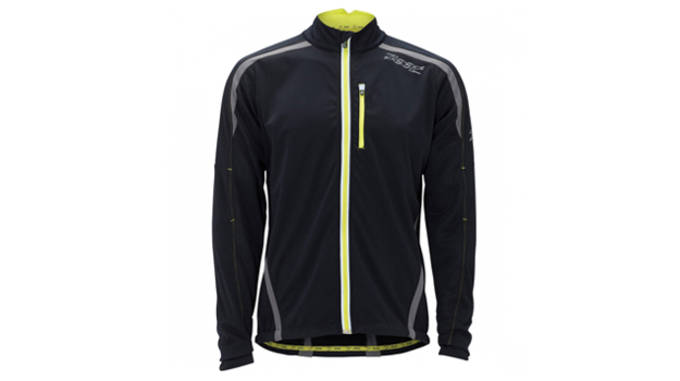 Zoot Ultra WRKSnano Thermocell Jacket
Ideal For: Cold, dry days
Training through the colder months can be tough. Take full advantage of the waterproof, wind-blocking, breathable qualities of our WRKSnano THERMOcell Jacket. Designed with your performance in mind, this running jacket is flexible and moves with your demands. The jacket comes with a secure zippered pocket with a bonded MP3 cord hole so you can take your tunes with you. The 360-degree reflectivity offers maximum safety in low-light conditions.
$130
RELATED: 2016 Holiday Gift Guide