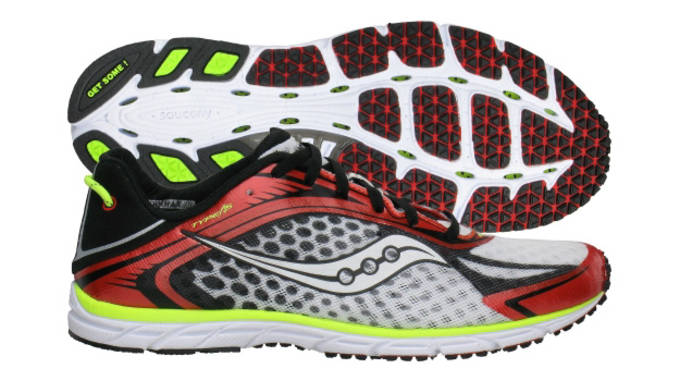 Back again this week is Bargain Buys, with 10 of the best performance sneakers on sale right now. The kicks from the summer have gone on sale, so we're here to direct you to the best kicks for your game. From running to tennis and everything in between, hit the jump for the ten best ways to step up your fitness game without emptying your bank account.
RELATED: BARGAIN BUYS: The 10 Best Performance Sneaker Deals of the Week
RELATED: BARGAIN BUYS: The 10 Best Performance Sneaker Deals of the Week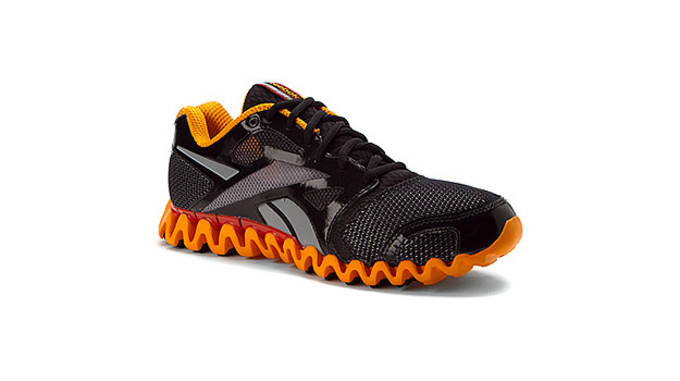 No. 10 - Reebok ZigNano Fly 2

Was: $99.99

Now: $49.99
Find It Here: Eastbay
Pick up one of Reebok's most popular runners for half its original price today. What makes this an exceptional buy is that it's equipped for all your training needs as well as running. The ZigNano tech is said to be low profile and pillow soft, so these are definitely worth considering for your next bargain buy!
<!--nextpage-->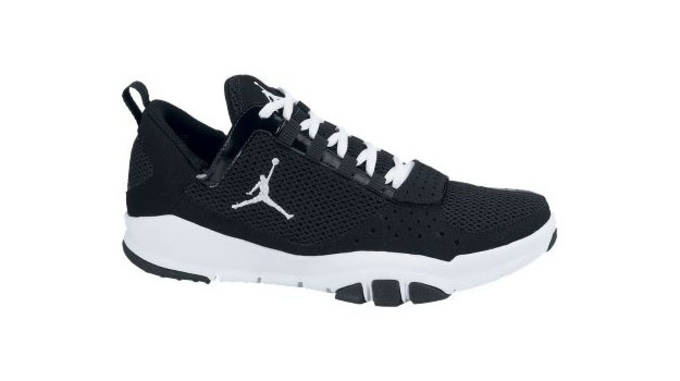 <strong style="font-size: large;"></strong>
No. 9 - Jordan Trunner Dominate
Was: $100
Now: $59.97
Find It Here: Nikestore
Sneaker Report reviewed the Trunner Dominate back in August, and our team praised its versatile ability to function both as a runner and a trainer. Of course, a ton of shoes on the market today make similar claims, but the Jordan Trunner line has done exceptionally well and now this is your chance to see why. At $40 off of retail and a selection of two colorways, these are a great option to step up your gym performance.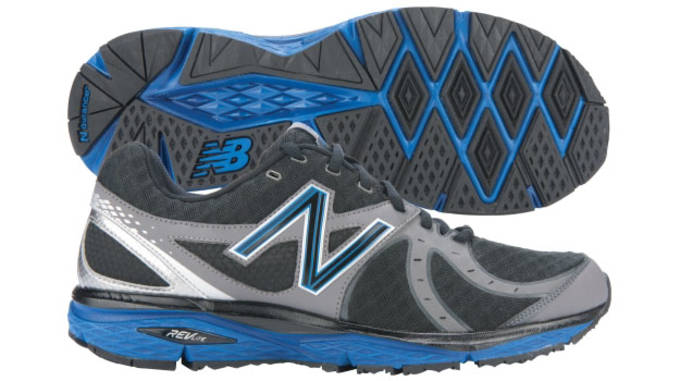 No. 8 - New Balance 790v2
Was: $84.99
Now: $69.99
Find It Here: Dick's Sporting Goods
The NB790v2 combines a no-sew uppers construction with lightweight mesh for comfort and air flow. One of the great things about these is that although they excel as a runner, they are also stylish and low-key enough to be worn with jeans casually. At nearly 30% discount, these are worth your consideration if you're looking for something simple that you can get multiple uses out of.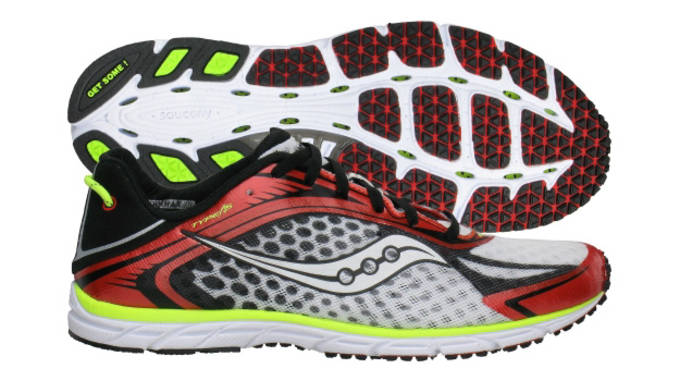 <strong></strong>
No. 7 - Saucony Grid Type A5
Was: $99.99
Now: $59.97
Find It Here: Dick's Sporting Goods
Got a marathon coming up? The Grid Type A5 might be the best bet for you. It's the lightest neutral racing flat yet from Suacony, which can prove to be crucial in determining your final time. By minimizing the materials used on the upper, the midsole provides the majority of stability in these discounted runners.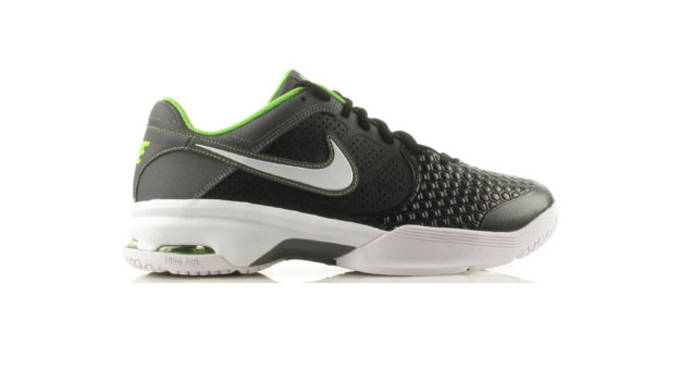 <strong></strong>
No. 6 - Nike Courtballistec 4.1
Was: $75
Now: $59.97
Find It Here: Nikestore
The Courtballistec 4.1 is arguably one of the top Tennis shoes on the market. Looking to dominate the clay? These are definitely a safe bet at only $60. Perhaps the most enticing feature is that they're built to be extremely durable, which means you won't need to buy a new pair for awhile.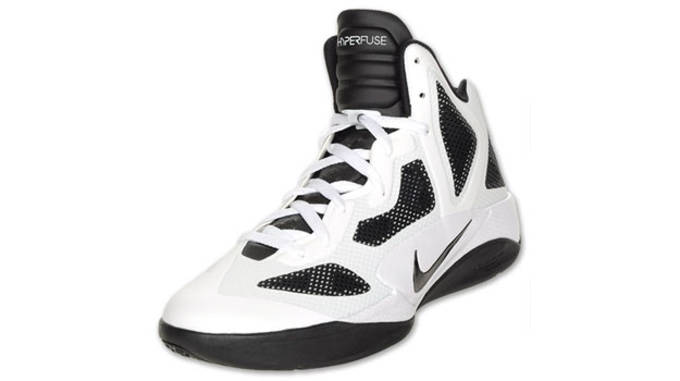 No. 5 - Nike Hyperfuse 2011

Was: $99.99
Now: $44.99
Find It Here: Eastbay
One of the best bargains this week is the Hyperfuse 2011 for over half off its retail price. If you're on a tight budget but in need of some new basketball kicks, act quickly on these because sizes are moving very fast. The Hyperfuse 2011 continues to improve upon the innovations made by the original model and was one of the most popular sneakers among NBA players last season.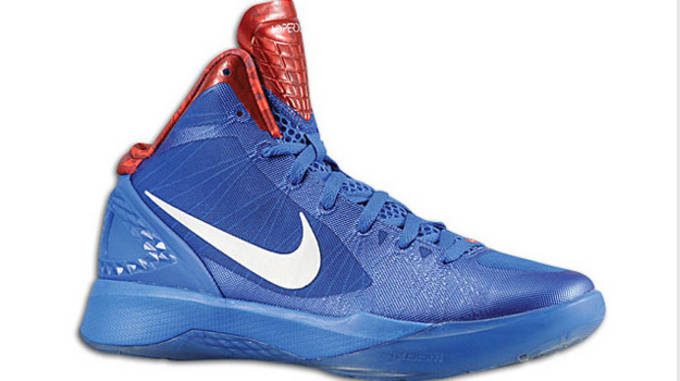 <strong></strong>
No. 4 - Nike Hyperdunk 2011
Was: $124.99
Now: $29.99
Find It Here: Eastbay
Although the Blake Griffin PE colorway pictured above sold out long ago, there are still select colors and sizes of the Hyperdunk 2011 available. And the price is undoubtedly the best we've seen in quite some time. At nearly $100 off, it's understandable that sizes of these are selling out quickly. However, Eastbay seems to be adjusting the stock sporadically, so keep and eye on the page for your size!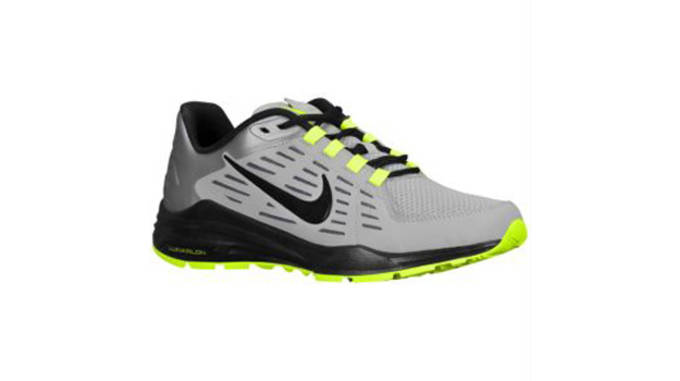 <strong style="font-size: large;"></strong>
No. 3 - Nike Lunar Edge 13
Was: $85
Now: $50.97
Find It Here: Nikestore
It's always a plus when you can pick up Nike's Lunar tech at a discounted rate, and these Lunar Edge trainers are a great buy this week. Available in a handful of colorways, this trainer was designed to excel specifically on gym floors. The durable traction, plush Lunarlon cushioning, and mesh upper make this one of the best trainer deals available now.
No. 2 - adidas H-ZXZ Lite
Was: $110
Now: $55
Find It Here: adidas
Featuring a unique 3D textile design on the upper, these adidas runners are lightweight without sacrificing stability. Available today at half their retail price, these are a great choice if you want to stand out from the crowds and a little flavor to your runs.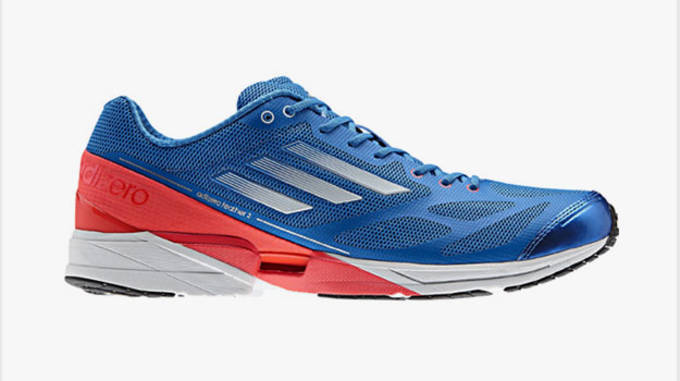 No. 1 - adidas Adizero Feather 2.0
Was: $115
Now: $59
Find It: adidas
This week's final Bargain Buy is the Adizero Feather 2.0. Covered in our 20 Iconic Running Sneakers That Perform As Well As They Look list, these are simply one of the top runners on the market. Well enough equipped to perform in a marathon, the Feather 2.0 earns points for maintaining a stylish look. It seems that more often than not, running shoes sacrifice their aesthetics for performance. The Feather 2.0 is the best of both worlds, and it's under $60!
RELATED: BARGAIN BUYS: The 10 Best Performance Sneaker Deals of the Week