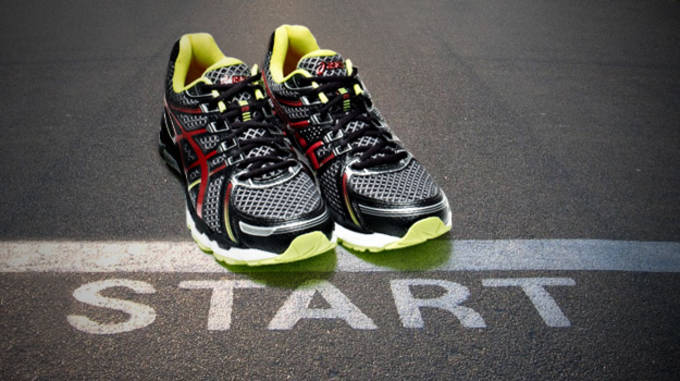 If you're about to take on a marathon for the first time, you are probably full of expectations for yourself, the race, and the carefully selected sneakers you trust to get you through all 26.2 miles to the finish line.
Compared to today's popular lightweight models, these next 10 pairs may feel a little on the heavier side due to the shock absorbing midsoles designed to keep you protected and confident throughout the race. If your legs and knees aren't as well trained to take that constant pounding, these sneakers are constructed to keep you safe and comfortable. Think of responsibility designed marshmallows or carefully engineered mattresses and you've got the right idea.
Fair warning though, these do take a bit long to break in! So don these bad boys now and let the training begin sooner that later and best of luck on your longest race yet!
<!--nextpage-->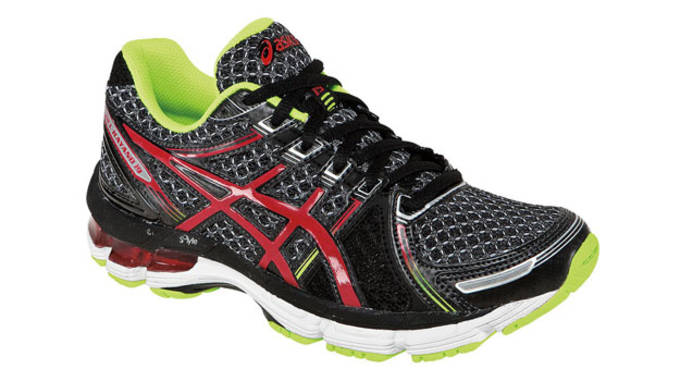 No. 10 - Asics GEL-Kayano 19
As Sneaker Report is ready to set you up with shoes that can take a brutal pounding and keep your legs sane and free of injuries, we have to mention the GEL-Kayano series, that have provided great all-around running sneakers for 19 generations. While the newest edition doesn't hit shelves nationwide until early next year, specialty stores will debut the kick on Thursday, November 1st. If you are looking for a smooth ride on a well-cushioned midsole, hit the stores later this week.
Find: At adidas.com for $140
Weight: 12.5 ounces
<!--nextpage-->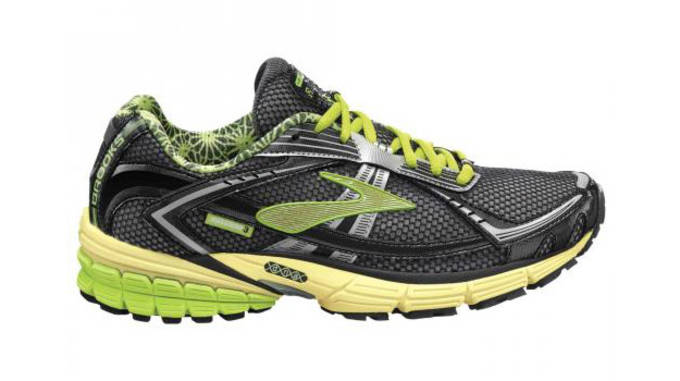 No. 9 - Brooks Ravenna 3
As one of the more lightweight shoes on this list, the Ravenna will give newbies a boost due to its lightweight feel and cushioned midsole.
Find: At BrooksRunning.com for $100
Weight: 10.7 ounces
<!--nextpage-->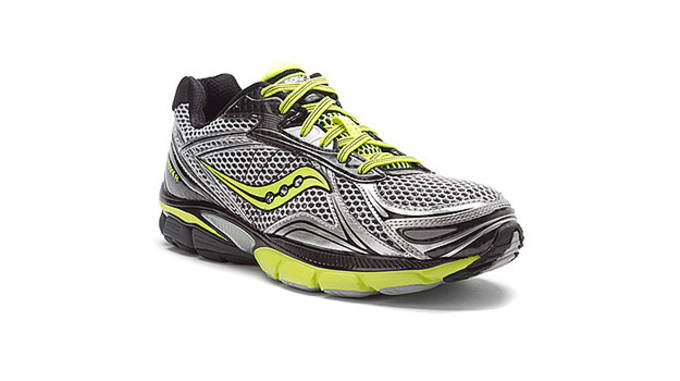 No. 8 - Saucony Hurricane 14
This is a solid pick on race day, once the shoe is broken in, runners will notice how smooth such a heavy shoe can feel. Just a hair or two heavier than the Triumph 10, the Hurricane is going to take a while to break in, but the payoff is worth it. Aside from the mesh top, the shoe is cool enough to wear casually.
Find: At BrooksRunning.com for $100
Weight: 10.9 ounces
<!--nextpage-->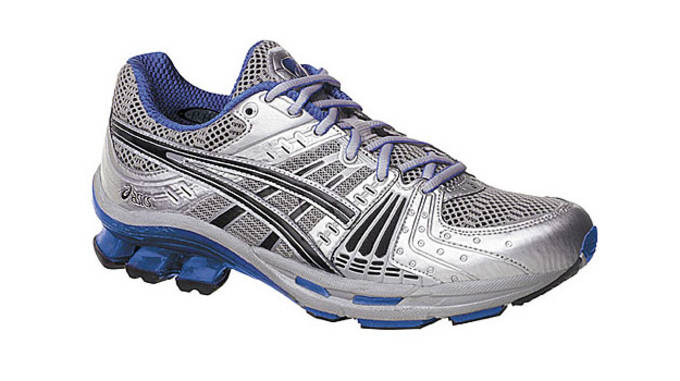 No. 7 - Asics Gel Kinsei 4
Not as smooth as the Kayano, and not as light as the Gel Nimbus, the Kinsei is a motion controlled shoe for pronators. One awesome feature about the Kinsei, it responds very well to climate, as the fabric is designed with temperature sensitive material. This means that a runner won't burn up running a marathon in the summer nor have frozen toes in a winter marathon.
Find: At Asics for $190
Weight: 12 ounces
<!--nextpage-->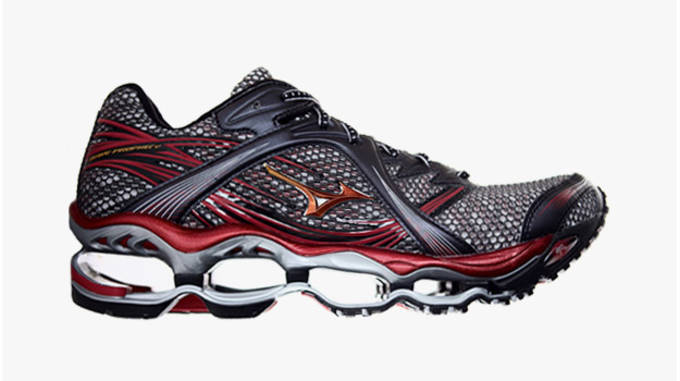 No. 6 - Mizuno Wave Prophecy
One of the most pricey shoes available on the market, this shoe, heavy as it is, will minimize damage to the joints and almost completely protect the heels. Mesh ventilation, a comfortable it for the feet and almost a complete Wave plate almost justifies the price tag. That may change when a marathon is completed and a runner realizes exactly what pain ISN'T circulating though the body. Bottom line: the Wave Prophecy is a bit of an overkill if there isn't any particular reason to get a shoe loaded with goodies, however it successfully demonstrates how far running shoes have progressed. This shoe is ideal to those who have never completed a marathon previously.
Find: At Mizuno for $200.
Weight 12.9 ounces
<!--nextpage-->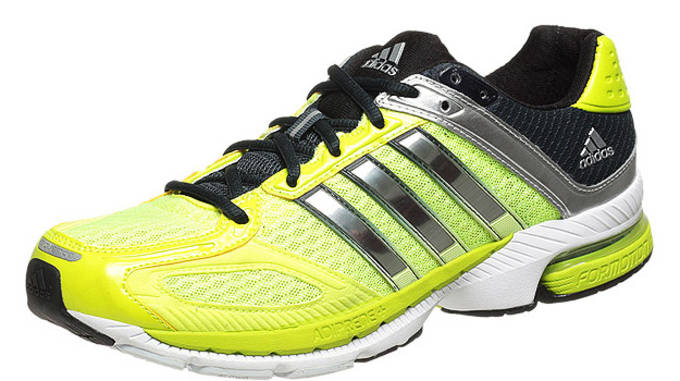 No. 5 - adidas Supernova Sequence 5
The sequence gets overlooked in the adidas circle, with shoes like the Boston 3 and the Adios 2, it's easy to see why. adidas also makes stability shoes and the sequence is definitely worthy of praise, offering a stable forefoot that encourages inexperienced Marathoners to run more efficiently.
Find: At adidas for $115
Weight: 11.3 ounces
<!--nextpage-->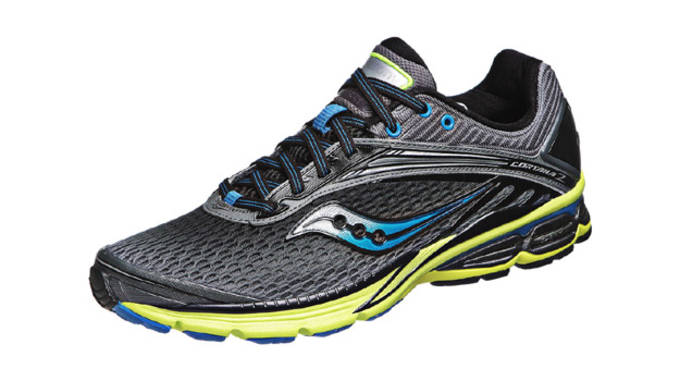 No. 4 - Saucony Cortana 2
You feel like you are running in a normal neutral shoe sometimes, injuries won't stack up as the stability is solid and the time to break in is surprisingly quick considering it's weight. This shoe is great for people that wear the Kinvara and need cushioning, sure it's much heavier but the weight of insecurity of contracting an injury is lifted.
Find: At Saucony for $150
Weight: 11.1 ounces
<!--nextpage-->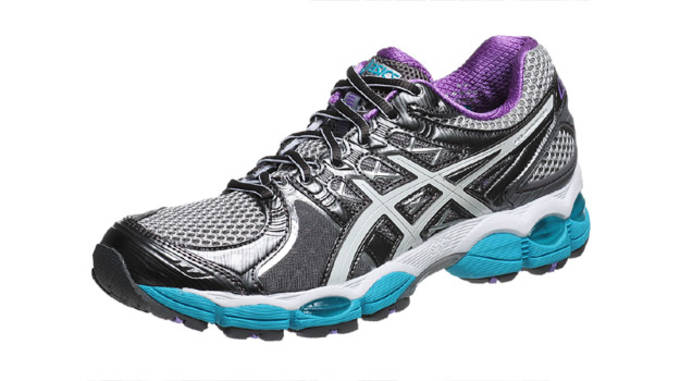 No. 3 - Asics Gel Nimbus 14
Extremely popular, great for walking and voyaging and just as reliable to visually impress your buddies. The Nimbus (named after the pleasantly plump cloud) creates a sense of relived fresh shoes (for fresh legs) each time it's worn. This pair is recommended for universal usage and is highly durable. Just about every runner will find a role for the Nimbus to play.
Find: At Asics for $140.
Weight: 11 ounces
<!--nextpage-->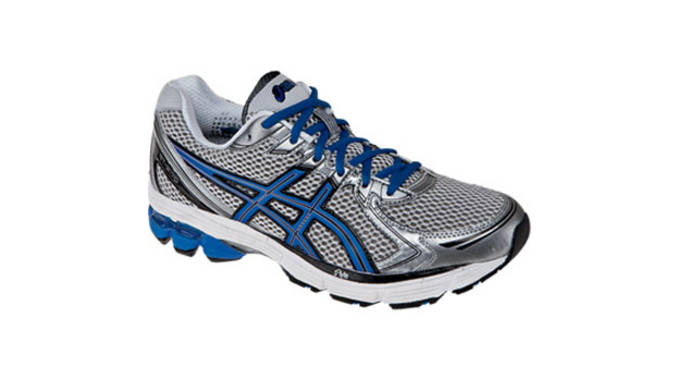 No. 2 - Asics Gel 2170
One of the most popular shoes for newcomer Marathoners and even for those activating their license to run turn to the Gel 2170. The stability is enough to get you through just about any distance, but isn't overbearing to the point that you just want to remove them. A reliable purchase, especially considering how popular they are and how comfy they are for walks around the hood with your jeans.
Find: At Asics for $110.
Weight: 11.4 ounces
<!--nextpage-->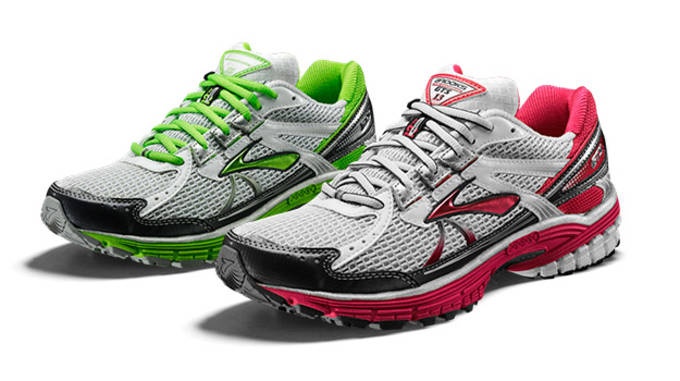 No. 1 - Brooks Adrenaline GTS 13
Coming in at .1 ounce lighter than it's prequel, the Adrenaline is highly recommended for people that sort of have an idea on what to expect from a marathon, but have yet to experience it. The "just right" feeling is thorough and will last you from miles 1 through 26.2 and beyond. In case the runner wants to speed up, the shoe is light enough to accommodate that desire, if the tempo is slow and "The Wall" is in effect, there is plenty of support to get you through many walls and on your way to finishing strong.
Good luck in your Marathon of choice!! Hopefully, thanks to these lists, you won't need as much.
Find: At Brooks Running for $110.
Weight: 11.1 ounces
RELATED:  The 10 Best Racing Sneakers for Your Next 10K
RELATED:  New Balance Unveils NYC Marathon 860v3