Sneaker Report has scavenged through the digital discount bin to present the best deals for your fitness game without robbing you blind in this pre-holiday time of year. Check out some the best performance sneaker deals this week, from Asics essentials to Air Jordan neo-classical trainers.
RELATED: BARGAIN BUYS: The 10 Best Performance Sneaker Deals of the Week
RELATED: Bargain Buys: 10 Snow Boots to Cop Now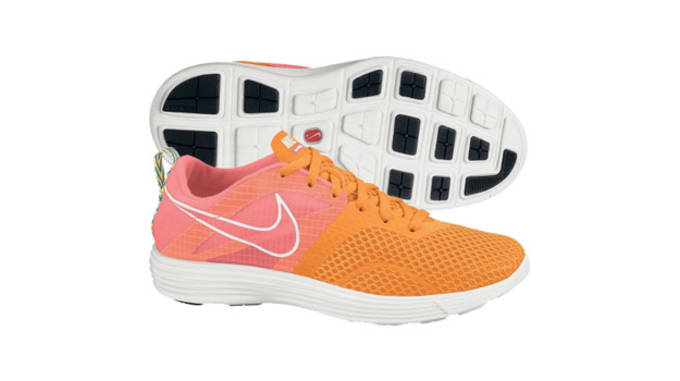 No. 10 - Nike LunarMTRL+ 
Was: $89.99

Now: $69.99
Find It Here: Dick's Sporting Goods
This one is for the ladies, good time to start considering your girl now. The LunarMTRL+ seemed to slip under the radar, with its no-sew construction upper and dual-layer Lunarlon midsole for superior responsiveness and cushioning. Worth a cop.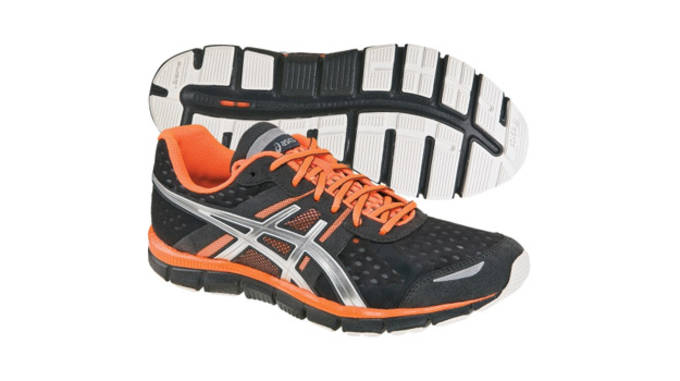 No. 9 - ASICS GEL-Blur33 
Was: $84.99
Now: $59.99
Find It Here: Dick's Sporting Goods
Although not quite as equipped as its sequel, the GEL-Blur33 packs in plenty of bang for your buck. A Runners World award winner for Best Buy, these feature ASICS's incredibly popular Solyte midsole cushioning. If you're in need of a no-nonsense runner for a great price, look into the GEL-Blur33.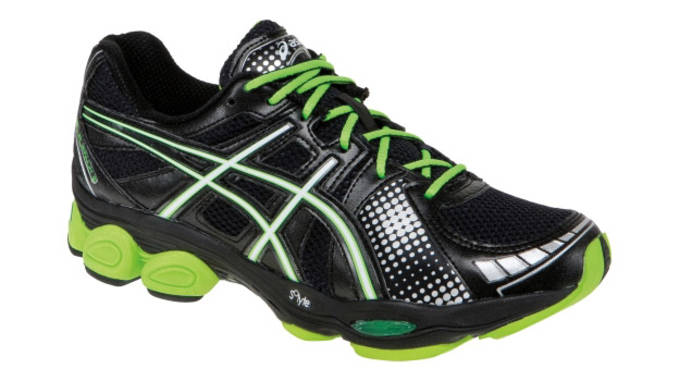 No. 8 - ASICS GEL-Platinum 5
Was: $99.99
Now: $69.99
Find It Here: Dick's Sporting Goods
These GEL-Platinum 5s are a Dick's Sporting Goods exclusive, so at 30% off of their original price, these are a pair of runners you aren't likely to see on everyone else's feet. But the performance aspects deserve a mention too. The Biomorphic Fit on the upper ensures that your run is smooth and irritation-free. In fact, much of the technology used on the GEL-Platinum 5 is the same stuff ASICS is utilizing in their current top-of-the-line runners. To say these are a bargain is an understatement.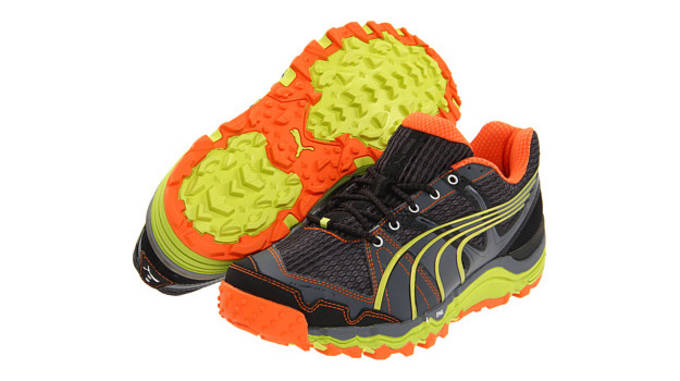 No. 7 - PUMA Complete Trailfox 4
Was: $99.99
Now: $49.99
Find It Here: FootLocker
Available at half its original list price, sizes of the PUMA Complete Trailfox 4 are moving fast. This trail shoe offers exceptional traction, support, and protection on the most rugged of surfaces. The upper is water-repellent, so mud and rain won't be holding you back. A Rock Shield Plate is integrated to protect your feet from any sharp objects.

No. 6 - Jordan Alpha Trunner 
Was: $99.99
Now: $30.02
Find It Here: Dick's Sporting Goods
Sneaker Report praised the Jordan Trunner Dominate back in August, and although this discounted model isn't exactly the same style, the Alpha Trunner shares a number of similarities. Built as true cross-trainer, the Trunner series is meant to excel in both running and training. The Alpha Trunner is incredibly lightweight and features durable plastic overlays on the forefoot for an glove-like fit.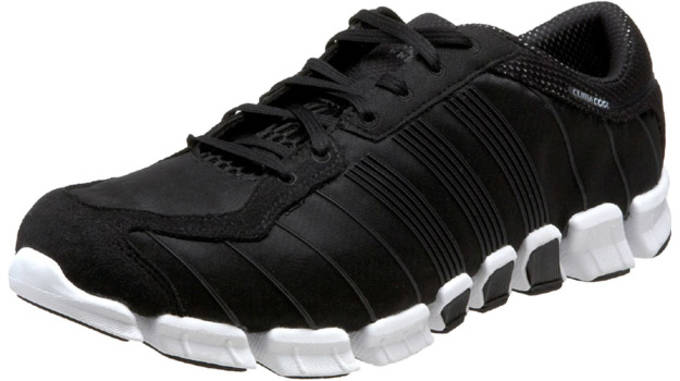 No. 5 - adidas ClimaCool Ride
Was: $89.99
Now: $39.99
Find It Here: FootLocker
Although the size selection is limited, this adidas runner may be the best value on our list this week. The upper features a minimal design with two main focuses: keeping your feet cool and dry with ClimaCool technology, and protecting your feet with adiPRENE cushioning and lining. Although they won't illicit too many "oohs" and "ahhs" from onlookers, the ClimaCool Ride provide the tools you need for a safe and efficient run.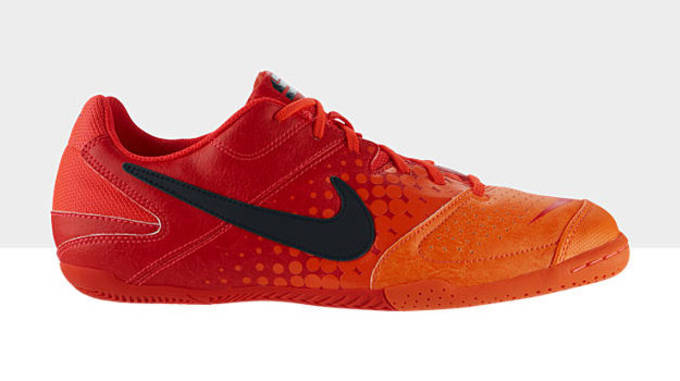 No. 4 - Nike 5 Elastico
Was: $54.99
Now: $49.99
Find It Here: Footlocker
If you're in search of a high performance indoor soccer shoe, here you go. Each of the six colorways available are currently discounted, so you can easily match to your teams uniform if necessary. The Elastico's are designed to withstand full games without causing discomfort, so if your current kicks have you in pain and soaking your feet after the final whistle, these are for you.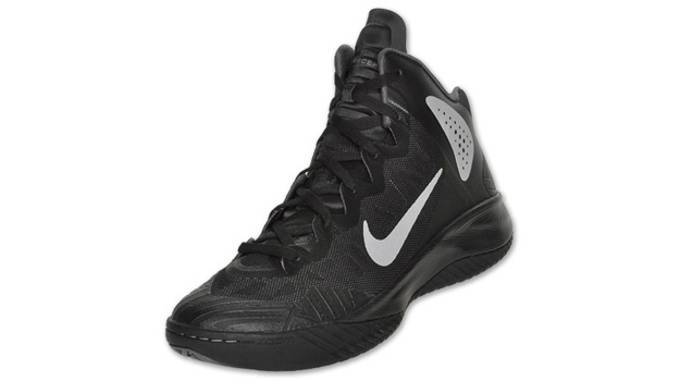 No. 3 - Nike Zoom Hyperenforcer
Was: $109.99
Now: $74.99
Find It Here: Champs Sports
One of this week's biggest steals is the normally $100+ Nike Zoom Hyperenforcer, currently discounted at $75. If you're not ready to spend your paycheck on the latest Lebron model, these are a great option. Worn by NBA All-Stars like Russel Westbrook and Andrew Bynum, the Hyperenforcer features a Flywire and Hyperfuse upper capped off with Zoom Air cushioning.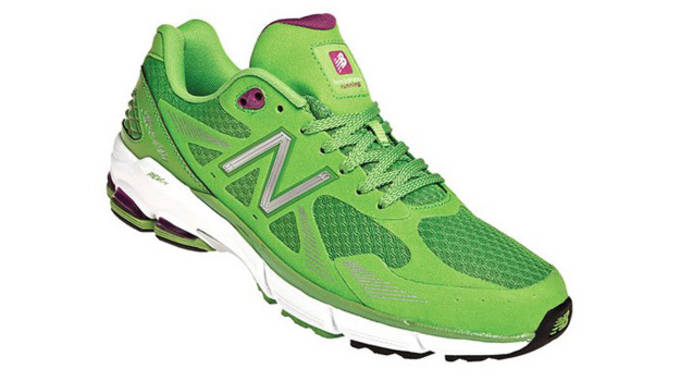 No. 2 - New Balance 884
Was: $109.99
Now: $69.99
Find It Here: Champs Sports
At over 30% off, the NB 884 is yet another great buy this week. New Balance offers style and technology in one package with the 884, and three of its base colorways are currently on sale. This is a great purchase if you want a pair of runners that doesn't look overly sporty. Perfect for throwing on for a Sunday brunch followed by a run in the city.
No. 1 - Spalding Slash
Was: $89.99
Now: $59.97
Find It: Dick's Sporting Goods
The final pick for this weeks Bargain Buy is actually Spalding's first performance basketball sneaker. Earlier today, Sneaker Report covered the new Spalding Threat, and this was also worn by Jimmy Fredette of the Sacramento Kings. At $60, it might be worth giving the brand a chance. After all, it's safe to say they know a thing or two about the basketball.